U.S. senators Elizabeth Warren, Claire McCaskill, Mazie Hirono and Heidi Heitkamp share their story of sexual harassment in "Meet the Press" news program!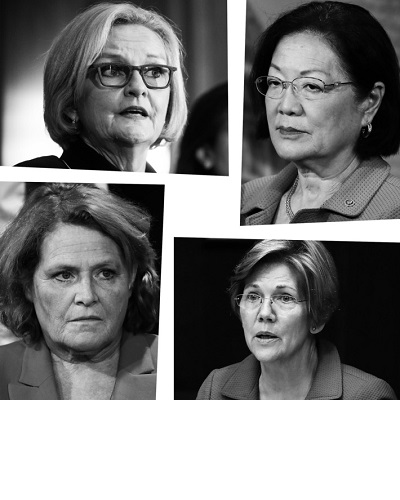 U.S. senators Elizabeth Warren, Claire McCaskill, Mazie Hirono, and Heidi Heitkamp have shared their own stories of sexual harassment from their youth with the public.
'Meet the Press' news program The NBC Sunday morning reached out to all 21 female senators.
It was the outcome of Harvey Weinstein's sex crime and the subsequent 'Me Too' Twitter campaign.
---
Even some of the most powerful women in government are saying #MeToo. Four senators told us of their experiences. pic.twitter.com/nObofbzDZa

— Meet the Press (@MeetThePress) October 22, 2017
Elizabeth Warren Shares Her Own 
Elizabeth Warren inspired her own hashtag of #NeverthelessShePersisted after majority leader Mitch McConnell silenced her during Jeff Sessions'.
She appeared on the show this morning to share her experience with workplace sexual harassment.
"Yes, I have a #MeToo story too, I was a baby law professor and so excited to have my first real teaching job. There was a senior faculty member who would tell dirty jokes and make comments about my appearance. One day he asked me if I would stop by his office, which I didn't think much about and I did. And he slammed the door and lunged for me. It was like a bad cartoon. He's chasing me around the desk trying to get his hands on me. And I kept saying, 'You don't want to do this. You don't want to do this. I have little children at home. Please don't do this."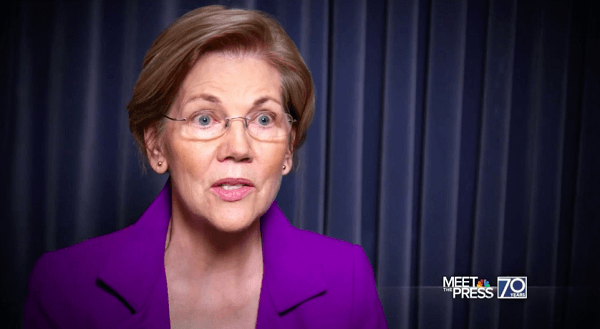 Trying to hold herself
Warren recalled trying to remain calm but thinking that,
"if he gets hold of me, I'm going to punch him right in the face. I went back to my office and I just sat and shook. And thought, What had I done to bring this on?"
Warren said that, with the exception of confiding in her best friend, she kept the story to herself.
By sending a powerful message, the senator concluded. Her message was that there's strength in numbers and, by speaking out, we can empower one another rather than blame ourselves.
She further added,
"What it means now that so many people have spoken out is that it's a way to say we're here for each other, and it's also a way to say, 'No, it's not about what you did. He's the one who stepped out of line and this is on him."
You may like to read Shocking! 2016 Democratic nomination for president was rigged in favor of Hillary Clinton! Elizabeth Warren talks about it on CNN!
McCaskill, Harassed working as a state legislator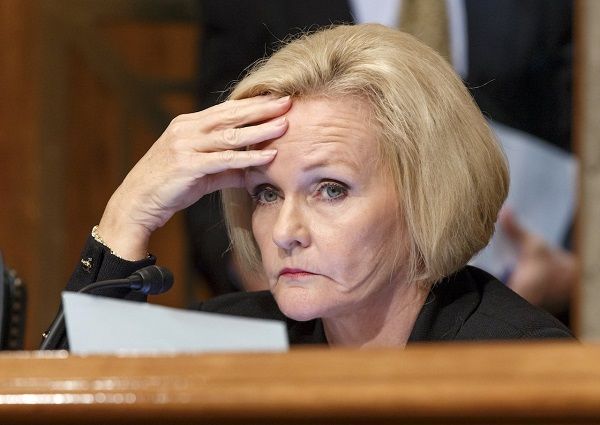 A senator from Missouri, McCaskill was harassed while working as a state legislator in her 20s. When she was nervous about getting her first bill out of committee, she said she approached the "very powerful speaker of the Missouri House of Representatives".
She recalled asking him whether he had any advice for her on how she could move the legislation forward.
McCaskill told NBC,
"And he looked at me and he paused and he said, 'Well, did you bring your knee pads? I do think he was joking, but it was shocking that he would make that joke to a colleague, even a very young colleague."
Hirono and Heitkamp also shared their story
Pretty much every woman that I know, myself included, has a #MeToo story. It's not cute. It's not funny. It's harassment. https://t.co/u7ZATC87rC

— Senator Mazie Hirono (@maziehirono) October 20, 2017
Similarly, Hirono recalled being propositioned by colleagues during the course of her career. And Heitkamp shared a disturbing encounter with a law enforcement official as she worked to bring forward changes that would benefit survivors of domestic violence.
WATCH: #MTP reached out to every female U.S. senator, asking if any had #MeToo stories they were comfortable sharing with our viewers. pic.twitter.com/2gNdN0MBnu

— Meet the Press (@MeetThePress) October 20, 2017
Heitkamp, of North Dakota, recounted speaking at an event focusing on controlling domestic violence when she was the state's attorney general.
Also read American Azealia Banks does Voodoo predictions of Meghan Markle's death and Beyonce's divorce!
Heitkamp had said at an event that a law enforcement officer approached her,
"and he pretty much put his finger on my face, and he said, Listen here, men will always beat their wives, and you can't stop them."
She told NBC that she was "stunned" and replied to the official,
"You know, you might be right. I hope you're not right, but we shouldn't live in a world where we don't try."