Ugandan Imam, Mohammed Mutumba shocked to learn that his new wife is actually a man!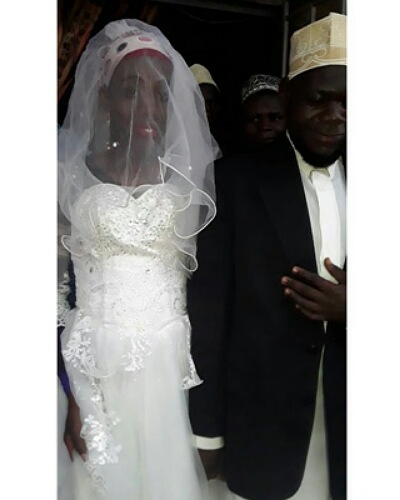 It was a big shock for this Muslim priest (Imam) from Uganda. Mohammed Mutumba married two weeks back but came to know recently that the 'woman' he wed is actually a man posing as a woman.
Ugandan imam, Mohammed Mutumba mistakenly marries a man
Daily Monitor has reported that Mohammed Mutumba worked as an imam at the local mosque in the Kayunga district. Two weeks back, he selected and married Swabullah Nabukeera.
But it came as a shock to him when he learned that the woman he married was actually a man.
How the truth unfolded?
The new 'bride' Swabullah Nabukeera stole clothes and a TV set from 'her' husband Mohammed's house. Mohammed made a police case and the Kayunga District Police later found and arrested Swabullah. Swabullah was wearing the hijab and female sandals. Hence the police officers did not suspect her gender at that time.
Click the link ahead to read more on Kanye West and his wife Kim Kardashian visit Uganda for holiday cum business!
But later, when female police officers searched Swabullah, they got the shock of their life. Swabullah turned out to be a woman posing as a woman, probably to get entry into Mohammed's home legally and steal his valuables.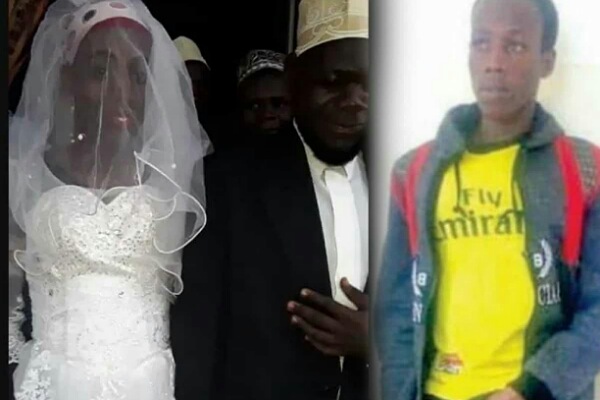 The district police officers wasted no time in bringing the truth to the notice of Mohammed who was speechless and beyond words.
Additionally, while police continue to investigate, the authorities of Kyampisi Masjid Noor mosque where he served as a cleric have suspended him from his duties. He is devastated and is on counseling.
Click to read more details about German Ugandan actress Florence Kasumba's unknown facts, Career, Relationship and her Body Measurements
The true identity of Swabullah
The police officers, on further questioning, found out that Swabullah's real name was Richard Tumushabe and his age was 27. Richard alias Swabullah duped Mohammed into marrying 'her'. The main purpose of this awkward marriage was to steal money from Mohammed's home after taking him into confidence and marrying him. Richard thought that by doing so, it would be easy for him to get access to Mohammed's valuables and assets.
Richard managed to hide his true self by refusing to consummate marriage for two weeks. How he managed to do so is a mystery. But one of his colleagues told police that Mohammed had told him that his wife would not undress while they slept. She also used the pretext of menstruation to keep him away. Besides, the neighbors said that the new bride had a sweet and soft voice and walked like a woman!!!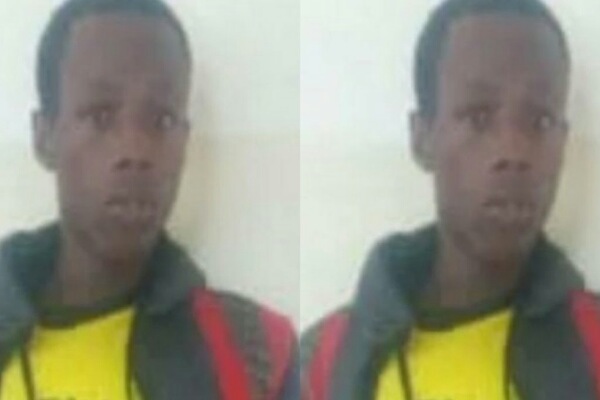 Additionally, the police has arrested Richard's alleged aunt who had set up the alliance and wedding of Richard with Mohammed despite knowing that he was a man. But the aunt claims that she had never seen her 'niece' and did not know that he was actually a man. But this is hard to believe.
The police have charged Richard with impersonation, theft, and procuring goods and valuables by false pretense. Currently, he is behind bars and waiting a trial. They charged the aunt who was his accomplice of being an aide in the crime.
Robbers employ various types of modus operandi to steal valuables and cheat people. But this method of first marrying the potential victim is unique and rare. It is sad that in the world of today, people steep to such wrong and low levels to make fast bucks.
Source: Khaleej Times, Daily Mail UK