Under Armour launches special face masks for athletes to prevent hypoxia and safeguard against COVID-19!
Last month, there was a report on the deaths of two junior high school students in China during strenuous physical exercise examinations while wearing face masks. Wearing face masks during severe forms of exercise could be troublesome and fatal. This has prompted American sportswear manufacturer Under Armour to develop a particular kind of face mask that could be safe during heavy exercising.
Youth deaths due to face mask and exercising
The local Chinese media reported last month that two junior high school students had died due to the wearing of face masks while they did some strenuous physical training. Due to the face masks, the two suffered low oxygen concentration compared to the raised demand due to the exercise. They collapsed and died. The boys were in the age group of 14-15  years and were from Hunan and Henan province. They were participating in 1500 meters running race. And they were wearing N95 masks recommended for this coronavirus pandemic.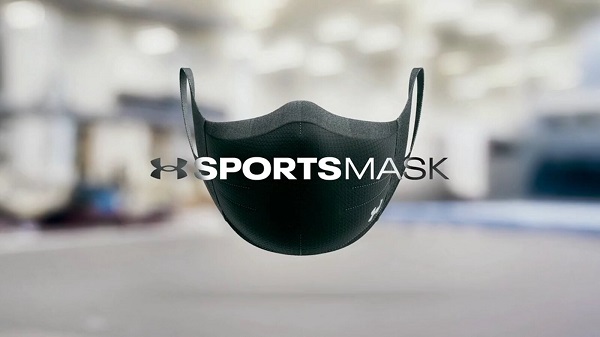 Experts now have opined that mandatory face mask-wearing should not be done during heavy exercising. Wearing face masks during intense exercises could lead to oxygen deprivation, they say. Now gyms and schools are reopening everywhere as lockdown eases. So should face masks be worn to protect from coronavirus or should they not be worn to protect from the oxygen deficiency? It is a dilemma.
American sportswear manufacturer Under Armour has some solution
The American sportswear manufacturer Under Armour is trying to provide a solution to this problem. It is launching a special mask meant for athletes. This face mask would allow sufficient air for the athletes during intense workouts and games and will also protect them from coronavirus. The company claims that it complies with the CDC recommendations for a face mask. They will be available for sale by mid-July 2020. The company claims that the face mask would help athletes to train safely with face protection and with no risk of hypoxia (lack of oxygen). This would be especially useful during the hot summer months.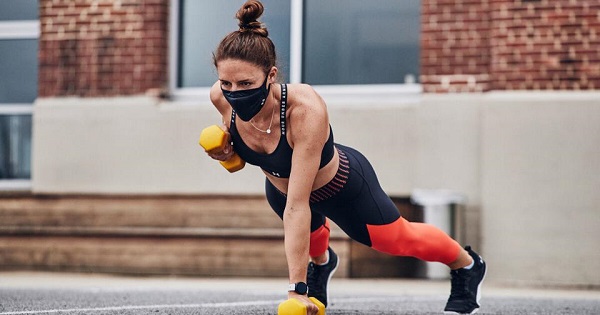 More about this special face mask for athletes
The face mask of Under Armour is in the form of a reusable, water-resistant mask which has a moldable nose bridge for a firm grip to keep the mask in place. This nose bridge also reduces the airflow to the eyes and hence fogging of eyeglasses (if any) is prevented.
The designing and manufacturing company has named it UA SPORTSMASK. It is made of lightweight fabric and has an underlying structure to keep it off the nose and mouth. This helps to breathe and prevents suffocation. The face mask model also has a thick intermediate layer. This allows air to enter but blocks perspiration and humidity from penetrating in. The founders said:
"The fabric used is treated with PROTX2, a non-metal antimicrobial technology that has been shown in laboratory tests to destroy Covid-19,"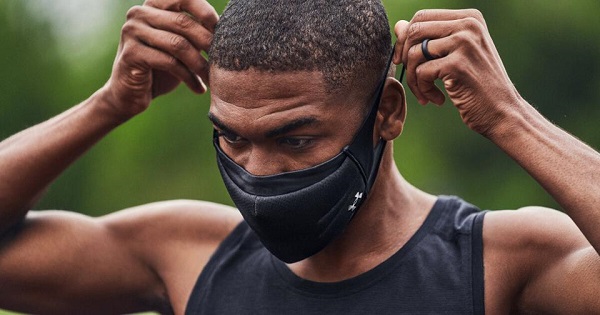 The mask has gone through the lab tests already. And now the US Environmental Protection Agency (EPA) is evaluating it to know whether it can safeguard against COVID-19. The mask will be in different colors and sizes and will cost $ 30 per piece.
Click to read on Which is better? Face shield or a face mask in this coronavirus pandemic?