After undergoing surgery for prostate cancer, ABC7 reporter and anchor Hosea Sanders returned to air in the 4 p.m. newscast!
Sanders returns to air after cancer treatment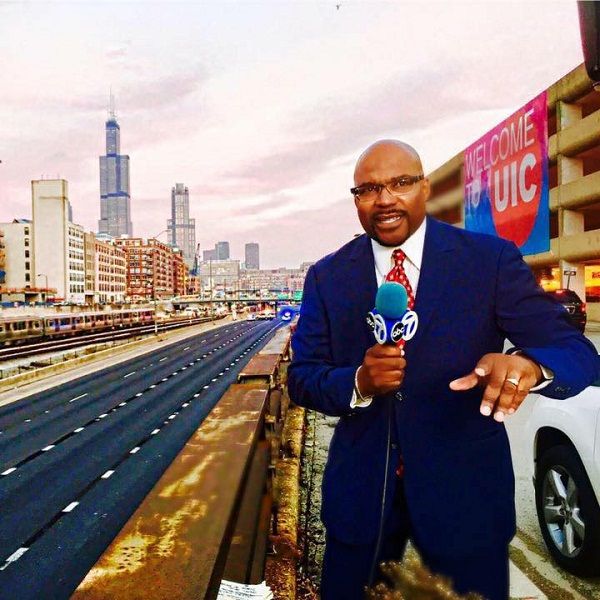 After undergoing surgery for prostate cancer, ABC7 reporter, and anchor Hosea Sanders returned to air during the 4 p.m. newscast.
In late February Sanders announced about his diagnosis. Sanders said his cancer was "advanced and aggressive."  Sanders told viewers,
"There were some complications, but I'm glad to be back here."
He added:
"Thank you to all the viewers at home for all the well-wishes and all the warm thoughts, and all the cards and letters, the gifts, the messages on social media. They really lifted me up during some really rough times and I really appreciate you helping me go through it."
Sanders concluded by telling viewers that he still has a long time to go on this whole journey that he is dealing with. But with our help and the help of his friends there. It's going to be Ok. Sanders will also return to anchoring the 7 p.m. news on WCIU-TV.
Chicago anchor Hosea Sanders undergoing surgery for prostate cancer https://t.co/XnmWbSDZKC @ABC7Chicago #NABJ pic.twitter.com/Ib9jDUOhoy

— Richard Prince (@princeeditor) March 2, 2017
Sanders speaks out about his battle with prostate cancer
September is Prostate Cancer Awareness Month. According to the American Cancer Society, about one in seven men will be diagnosed in their lifetime.
ABC7 anchor Hosea Sanders is among one of those men. He recently talked about his diagnosis, treatment and why he's not ready to be called a survivor. Sanders said,
"Every time I had a medical exam I would have that prostate test and it's just a blood test." 
But it was just this year he decided to face the reality of having surgery. And the reason was his father.
Sanders said,
"I know what he went through and you know it was a few years ago, I could see the difference in him. I just saw a big difference and I didn't want that."
Hosea Sanders thanks the morning team for more than 20 years together as he moves to primetime http://t.co/gDOvyPjthZ pic.twitter.com/wn5xZZCLTd

— ABC 7 Chicago (@ABC7Chicago) January 9, 2015
He kept putting it off
Sanders kept putting it off because he did not want to deal with that. So eventually the medical practitioners sent him a certified letter saying that within a week he should having surgery. He expected the surgery to be a minor short process but it became more of a challenge than he expected.
He said,
"I'm talking about after I found out I had to have surgery, 'Oh, I'll be back in a month, But everything that could go wrong went wrong with me. Everybody's different, everybody's journey's different, everybody's healing's different."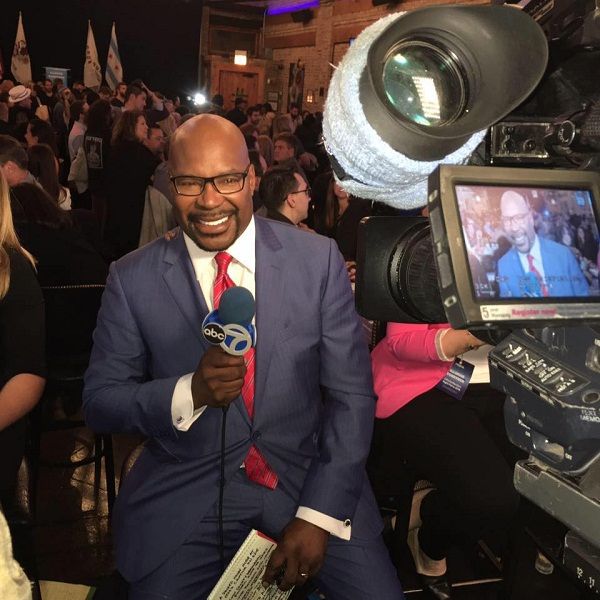 People who were most familiar to him helped him through. Sanders on his colleague Roz Varon (ABC7 traffic reporter),
"Roz is one of those people that said, 'I'm not asking for permission, I'm coming, She knew me well enough to know that I'm not going to ask for help but she's just going to give it."
His ABC7 colleagues were so kind that they looked out for him better than he looked out for himself.
Not just with his work family, but the people of Chicago also have reached out, have lifted him up in a way he would never have expected.
Sanders is fighting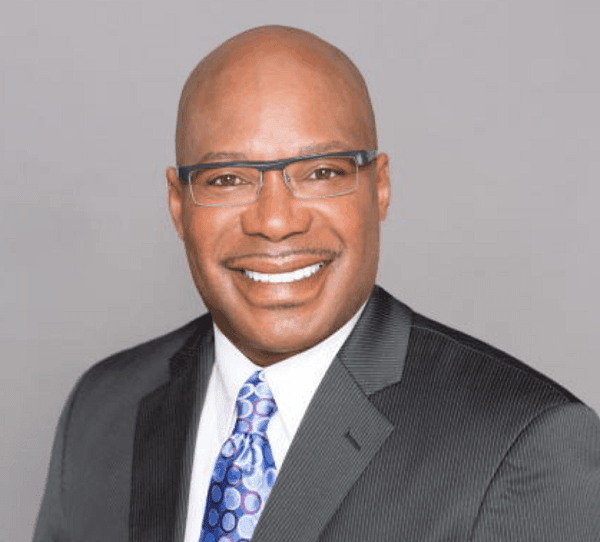 Sanders said,
"I was nervous about being that raw and having to expose that much of my real self. I knew I had so many people pulling for me that, to be honest, I didn't want to disappoint them," 
In spite of his own fears and challenges, there is still one message he wanted to share. Sanders said,
"This is not about me, right now. This is about letting people know that you're not alone in whatever you go through, You've got to get tested. You've got to know and the only way to know is to take that simple blood test. It doesn't take long. I'm still learning and still healing and trying to figure it all out, So it's strange to me to hear people say you're a cancer survivor. I haven't survived anything yet. I'm still fighting and fighting hard."
Short Bio on Hosea Sanders
Hosea Sanders is an American TV news anchor. He received mainstream media attention after he joined ABC 7 Chicago in August 1994. Furthermore, he also hosts local and civic television programs. More Bio…