Some unique and unconventional celebrity weddings known!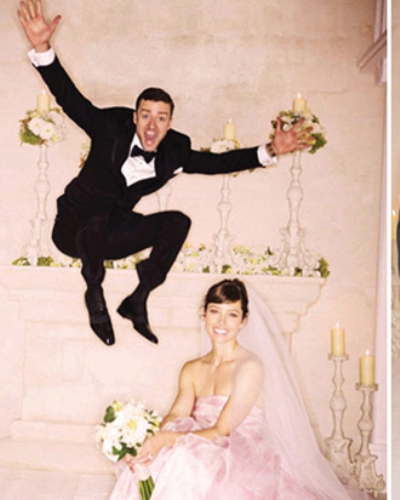 They had the most unique and unconventional celebrity weddings!
Most people including celebrities stick to conventions when it comes to marriages or weddings.
It is a lifetime event and most would like to do it the way society has laid down and has been performing since time immemorial.
---
But then there are many who want to do it otherwise.
There are many celebrities who have broken traditions and got married in an unconventional way. Let us look into such marriages!
Jessica Alba and Cash Warren
Jessica Alba and Cash Warren got married in a ceremony that was attended by the couple and the Beverly Hills courthouse staff.
There was no wedding gown and Jessica Alba just was in her normal wear. She had a simple blue dress on and her hair was made into a ponytail.  It was a modest wedding in May 2008.
Solange Knowles and Alan Ferguson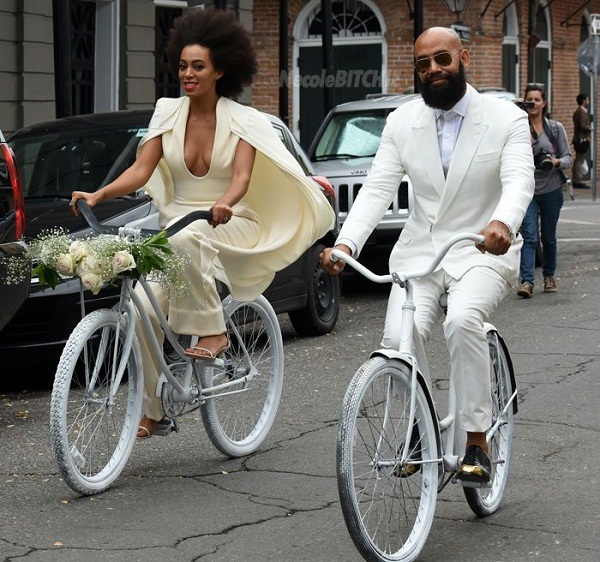 Beyonce's sister Solange Knowles tied the knot with the music video director Alan Ferguson in November 2014 and it was a memorial day since the couple had reached the venue Holy Trinity Church in the Bywater neighborhood riding bicycles. How eco-friendly!
Solange had come wearing a stunning plunging ivory jumpsuit by Stephanie Rolland which she later changed to an Humberto Leon for Kenzo gown with a cape.
Dianna Agron and Winston Marshall
American actress Dianna Agron wed Mumford & Sons banjo player Winston Marshall in October 2016. Their unique wedding was Moroccan-themed.
The wedding was a destination wedding held in Morocco and went on for several days. The guests were ferried to the venue of the marriage on camels. The couple also wore outfits similar to that of a Moroccan wedding.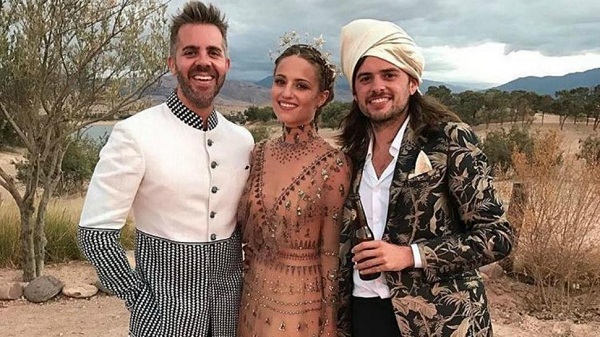 Jennifer Aniston and Justin Theroux
Jennifer Aniston and Justin Theroux had a backyard wedding ceremony which was an intimate affair attended by family and close friends.
In August 2015, the couple wed in the backyard of their Bel Air, California home. The party geniuses wanted the affair to be a private and low-key one and from the comfort of their home.
Dirk Nowitzki and Jessica Olsson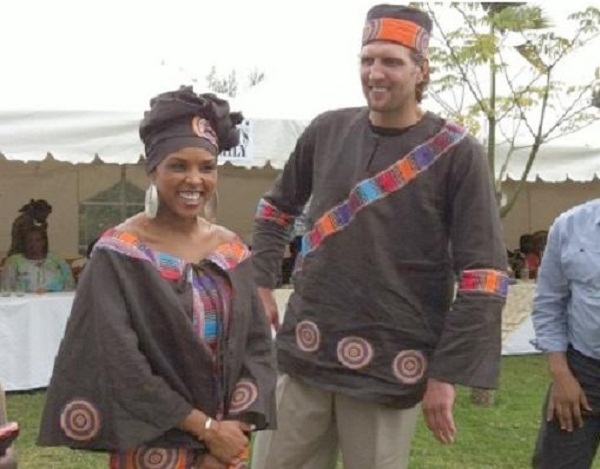 The German NBA player Dirk Nowitzki who is 7 feet tall wed Dallas art gallery director Jessica Olsson who is from Kenya.
The couple had wedding celebrations in Germany as well as in Kenya. In Kenya, the pair tied the knot as per the Kenyan culture. They had also worn the special Kenyan garbs for the occasion.
Kat Von D and musician Rafael Reyes
Tattoo artist Kat Von D married musician Rafael Reyes last weekend June 2018 and she had the most unique wedding dress. It was in red which symbolizes auspiciousness and perfectly matched the occasion.
It was designed by Majesty Black. It was complete with a veil. The wedding cake was vegan red velvet and it was because Kat Von D is a staunch vegan.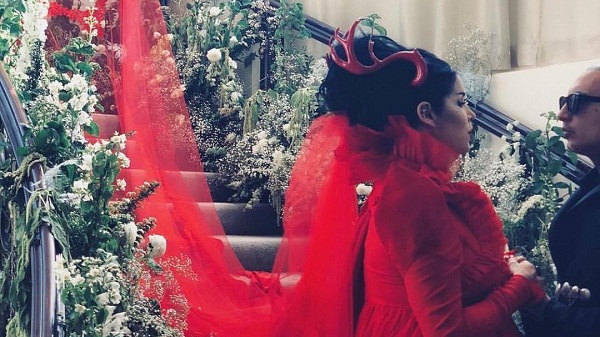 The wedding flowers were also red as blood. The venue was decorated with skulls, flowers, and bones. The special wedding gift was a black cream lipstick with gold glitter. And the bride is pregnant and soon to deliver a child who she plans to not vaccinate and make vegan!
Emily Ratajkowski and Sebastian Bear McClard
Model Emily Ratajowski married Sebastian in 2018 wearing a veiled black hat and belted Zara pantsuit which was under $ 200 in cost. The couple had surprise nuptials in the City Hall. For her accessory, she had her adorable pug.