United Airlines-No more bag sizers on sides of gates!
United Airlines has changed its policy about the size of the carry-on baggage in their aircraft. They no longer will go by the earlier specified allowable dimensions of the cabin baggage. They will allow even larger bags as long as they fit in the overhead bins of their airplanes. Hence they are doing away with their gate-side bag sizers!
United Airlines removes the gate-side bag sizers
The airlines, United Airlines will no more keep the bag sizers at the gate side. These were used to gauge whether a bag taken into the cabin of the airplane is of the right size or not. The size of that bag sizer was the maximum permissible dimensions of the carry-on bag.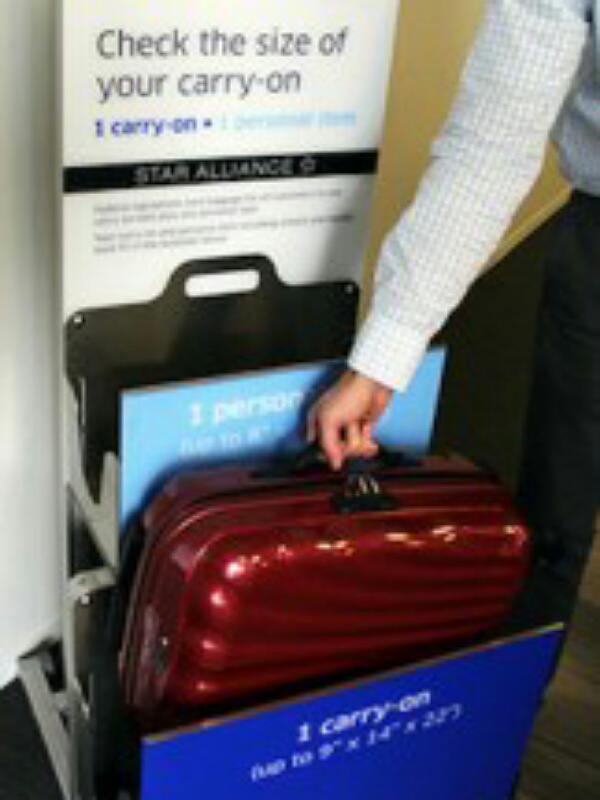 Click to know on Big Bang Theory Star Mayim Bialik tweets about her unpleasant experience with United Airlines staff!
This is because the company has made some policy changes on the size of cabin bags. They no longer impose the size restrictions. They will now allow even bags larger than the bag sizers as long as they fit into the overhead bins of the airplane. Thus, the airlines want to make themselves more customer-friendly.
The change in memo
United Airlines issued a change in memo to its employees to notify them about the new rule. They said:
"it's the right thing to do because it will eliminate stress for both customers and employees, as well as allow you to have more caring and personal interactions."
The memo to the employees read:
"Bags that technically exceed the listed maximum dimensions for carry-ons should still be allowed to fly in the cabin if they fit into the overhead bins."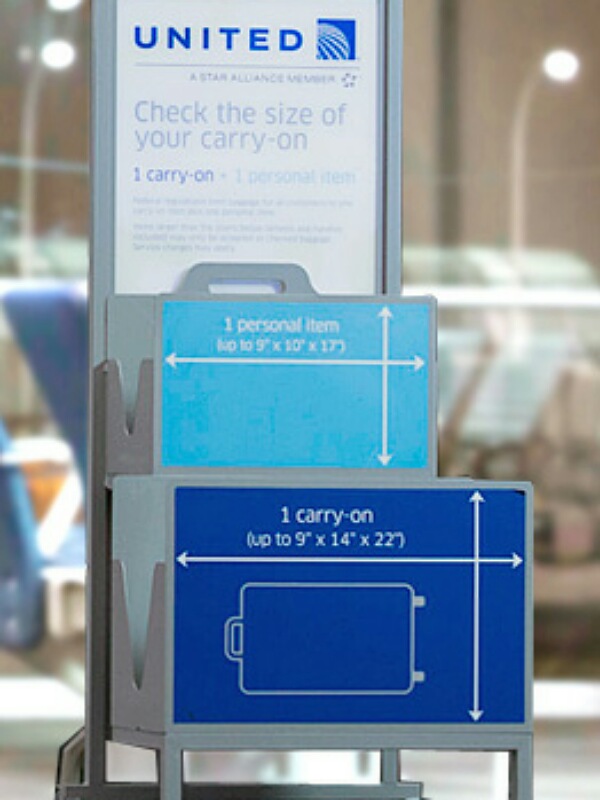 They have already removed all the bag sizers from their boarding gates. But the devices remain in the pre-security areas. Here, the airlines would use them to gauge the size of bags which the employees suspect are more than the size to fit in the overhead bins. They would check, identify, and isolate such bags before the passengers reach the gate. These would then need to be checked-in if found unusually large for the overhead bins of the plane.
The carry-on baggage is of great importance to passengers as airlines levy fees for checked-in bags and continue to increase the fees. Now gate agents will have more leeway in allowing some larger bags on board.
But they also had a standalone paragraph in the memo which said:
"Do keep in mind that Basic Economy customers are still only allowed one personal item that fits underneath their seat,"
The reaction to the United Airlines's changed policy
A travel industry analyst and president of Atmosphere Research, Henry Harteveldt said:
"That's a smart move,"
He added:
"I don't see agents using the sizers on a regular basis when traveling on American, Delta or United, so why take up space in the gate area with something that doesn't really seem to be used for enforcement?"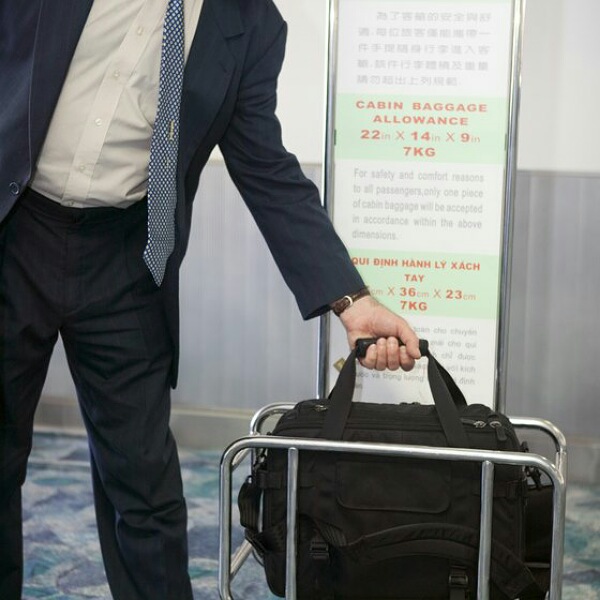 But problems could arise if a passenger feels certain that his or her bag will fit the overhead bins while the gate agent believes the contrary. Henry added:
"I just hope that the agents are going to be equipped with some kind of tool where if the bag is too large, they have something they can use to show the customer why their bag is too large and why it may have to be checked as a result,"
Brian Sumers had also tweeted on it:
"According to internal memo, @united is removing bag sizers at gates. This could reduce stress, but might it backfire? Some agents will be more zealous than others, and rules at some gates may be different than others. What do you think?"
Source: TPG