Former United States President Barack Obama Wins an Emmy for Narrating Netflix Documentary!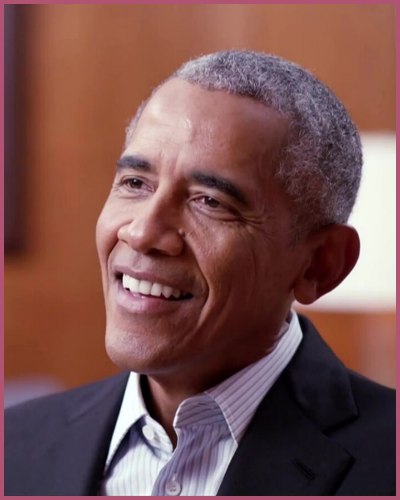 Barack Obama won an Emmy award for narrating his Netflix documentary series.
The series, Our Great National Parks was released in April.
Obama is the second US president in history to win an Emmy.
---
Barack Obama wins an Emmy for his documentary series Our Great National Parks
Congratulations to Barack Obama for winning an Emmy. And congratulations to him for being the second president in the history of the United States to win the famous award.
The former US president added an Emmy to his long list of awards and accolades on Saturday for the best narrator for his well-known documentary series, Our Great National Parks.
The documentary series's first episode was released on April 13.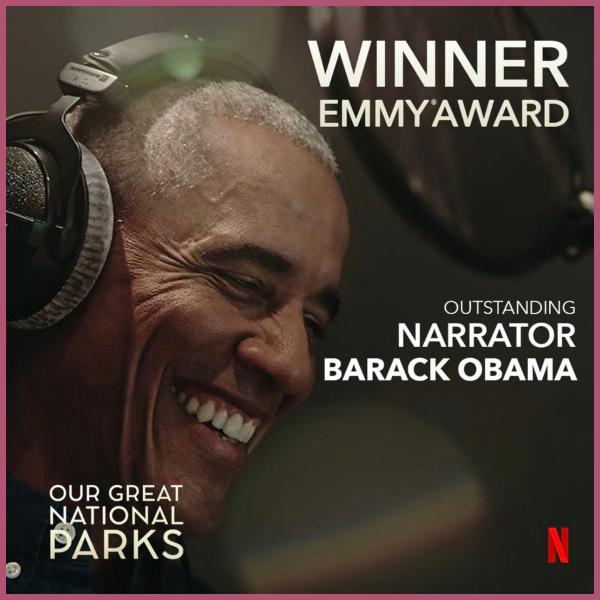 With two Grammy awards to his name and now an Emmy, Obama is halfway there to becoming an Egot- a person with an Emmy, Grammy, Oscar, and a Tony award.
Obama's production company, Higher Ground produced the five-part series on national parks around the globe.
The unique Netflix series presents natural beauty across five continents and features exotic locations including Indonesia and Chilean Patagonia.
Others nominated alongside Obama were Sir David Attenborough, Lupita Nyong'o, and Kareen Abdul-Jabbar.
Also, Read Ana De Armas Channels Marilyn Monroe for the New Netflix Drama
After leaving office, the Obamas signed a multi-million deal with Netflix
After his tenure as the president was over and he left the office in 2017, Barack and his wife Michelle, former First Lady sealed a deal with Netflix which was worth ten million dollars.
He previously won two Grammys for reading audio versions of his memoirs The Audacity of Hope and Dreams from My Father.
Michelle, on the other hand, won her own Grammy for reading the audiobook of her famous Becoming in 2020.
Barack was also honored with the 2009 Nobel Peace Prize. He was the third-ever president after Woodrow Wilson, Theodore Roosevelt, and Jimmy Carter to win the prize.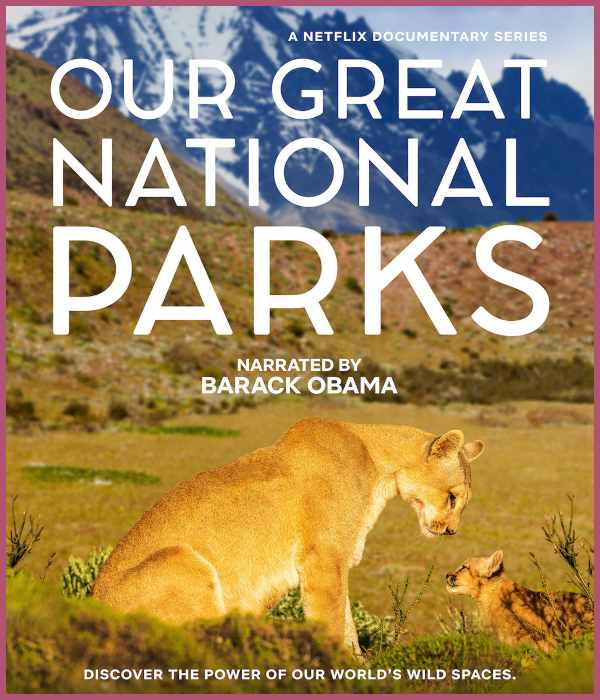 Before Obama, the only president to win an Emmy was Dwight Eisenhower. Eisenhower became the first ever president to conduct a televised news conference. He was awarded the honorary award in 1956 for his appreciation of television.
Only 17 people to date have been able to earn the Egot status. Some of them are Audrey Hepburn, Mel Brooks, Whoopie Goldberg, and Jennifer Hudson.
The late Chadwick Boseman also won an Emmy for his voice work that night. The Black Panther actor received the Emmy for his impeccable character voiceover for Disney+ and Marvel Studios animated show named What If..?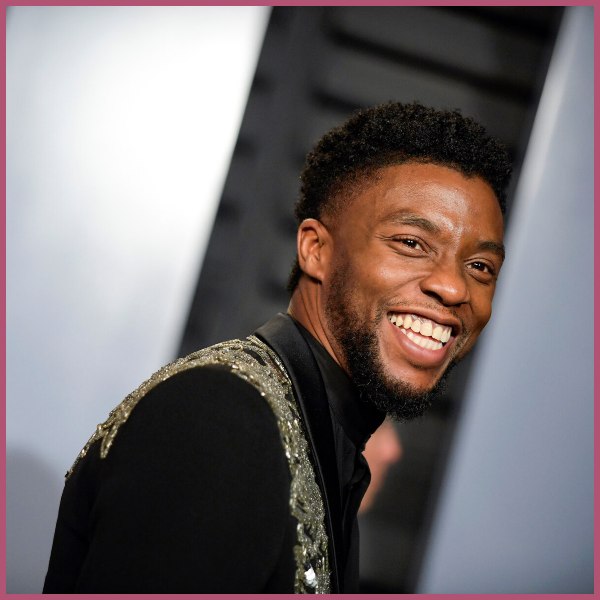 The audience became a bit emotional because it was certainly one of the last projects of the actor. He died in 2020 of Colon cancer at the age of just 43.
The show had Boseman voice his Black Panther character T'Challa in an alternate universe where he is the Star-Lord from Guardians of the Galaxy.
Also, Read Black Panther Stars Pay Tribute to Chadwick Boseman 2 Years After His Death!