Update: Ariana Grande shares photo on social media of her passionately kissing her boyfriend Dalton Gomez!
Fans of singer Ariana Grande are extremely happy for her and her new relationship with boyfriend, Dalton Gomez. The musician shared a photo of her with her new beau. He is passionately kissing her in the snap and the two are having a great time together!
Ariana Grande and her social media post
Ariana Grande, 27 has some real reasons to smile. She and her beau are thoroughly enjoying the festive and holiday season. Their affection has grown since the time they started dating which was around the time the pandemic also started. On 2 December 2020, Ariana shared a black and white photo of her passionately kissing her boyfriend, Dalton Gomez. This picture was in a series of photos that she uploaded on her Instagram recently.
It is a sideways taken picture and shows both from the neck up. Their eyes are closed and they are enjoying the passionate lip-locking. She simply captioned the post:
"some life stuff:),"
The positive comments from Ariana's fans
The fans of Ariana are delighted with her new romance. On seeing her picture with Dalton, they took to their accounts to post some lovely and supportive comments to the couple. One of them wrote:
"i ship daltiana,"
And a second fan commented:
"omg you and dalton are the cutest my hearttt🥺🥺."
Another fan remarked:
"MY HEART CANT HANDLE DALTIANA CONTENT STOP"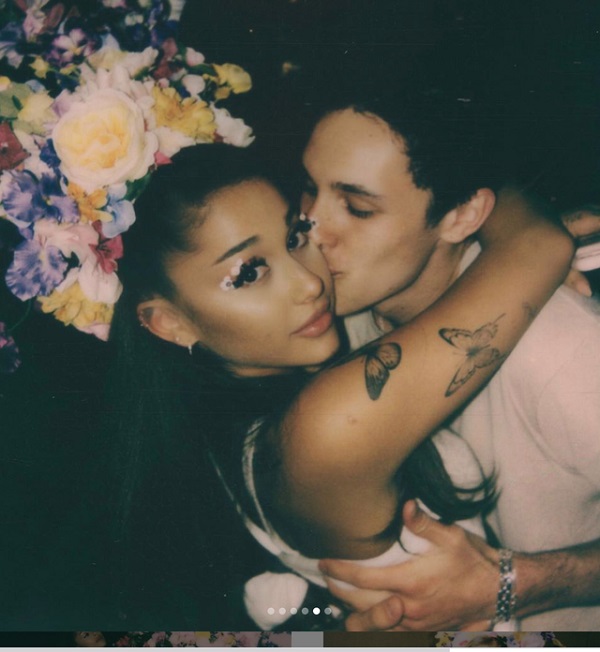 Another of her fans called them ultimate cuties.
Ariana had also uploaded other pictures of Dalton. One of them was of Dalton with her lovely pooch. There were other photos and video clips of her dogs and also a gorgeous selfie of her staring into the camera straight on.
Ariana and her previous posts and pictures with Dalton
Before this post, she had earlier also uploaded more photos of the two together. Ariana has been updating her followers on social media about how her relationship is progressing. The couple is in bliss and this is not the first time that she has provided her fans with a glimpse of their romantic relationship. She had in the past many months shared some of her memorable moments with her boyfriend with her Instagram fans. She has also confirmed her romance with him in her new music video called Stuck With U that released in May 2020.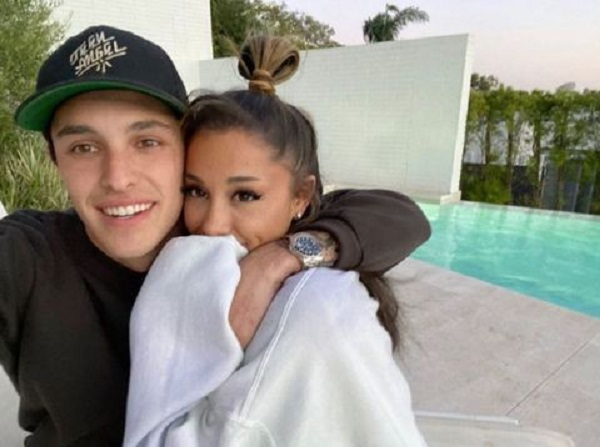 There was another series of clips and photos of them during Dalton's birthday. She had called him her baby and best friend on her post dated 7 August 2020. There were also some beautiful pics of the two standing together while overlooking a bright city view. There was also a pic of a cheek kiss. A source told Hollywood Life:
"Ariana's friends can tell how happy she is with Dalton and he's so different from other guys she's dated in the past. He brings such a positive energy into her life and she can't stop smiling when she's with him."
Click here to read the complete bio of Ariana Grande and about her past relationships