Update On KCAL News Meteorologist Alissa Carlson Who Collapsed Live On TV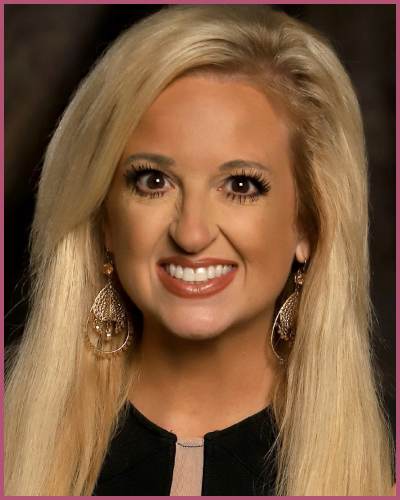 KCAL-CBS News Meteorologist Alissa Carlson collapsed live on TV during a broadcast.
She is now recovering and has posted on social media thanking well-wishers and assuring them that she is going to be fine.
---
KCAL News Meteorologist Alissa Carlson collapsed live on TV
Alissa Carlson, a meteorologist from KCAL, fainted during a live TV broadcast on Saturday morning. The news anchors Nichelle Medina and Rachel Kim were introducing the weather segment, which was expected to feature continued rain showers.
But, Carlson's eyes started rolling back before they could finish. She then sank down to the desk and fell to the floor, seemingly losing consciousness.
KCAL did not resume its live news segment after the incident and instead aired pre-recorded and promotional programming before transitioning to its coverage of the NCAA men's basketball tournament.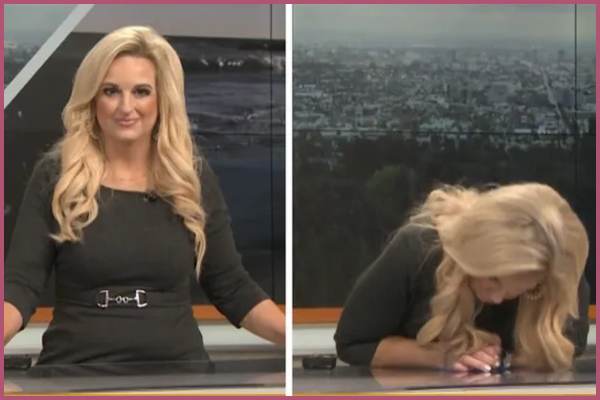 She has a heart condition
Carlson has a heart condition. She reportedly has a leaky heart valve. In 2014, she vomited on set during a weather report on another station. After the incident, they discovered a leaky heart valve.
A few years after the incident, she talked about it in an interview. The news anchor recalled being asked by doctors if she thought about having a heart problem:
"I said, 'Are you kidding me? No, I'm way too young for that and I'm very healthy.'"
She added:
"They told me that eventually, the valve would probably have to be replaced. They didn't know when it would wear out."
It has not been revealed if this played a role in her recent fainting.
Also, read: NBC's Meteorologist Stephanie Abrams is married to husband Mike Bettes. Now divorce, What might be the reason?
Update on Alissa Carlson – She is fine
CBS News released a statement after the incident and revealed that they helped and comforted her while waiting for help to arrive.
They also said that she is now recovering in a hospital.
Alissa thanked her well-wishers through a social media post:
"Thanks for all the texts, calls, and well wishes.  am going to be ok!"
CBS also said that she is going to be back with their Weather team on KCAL News as soon as she's recovered completely.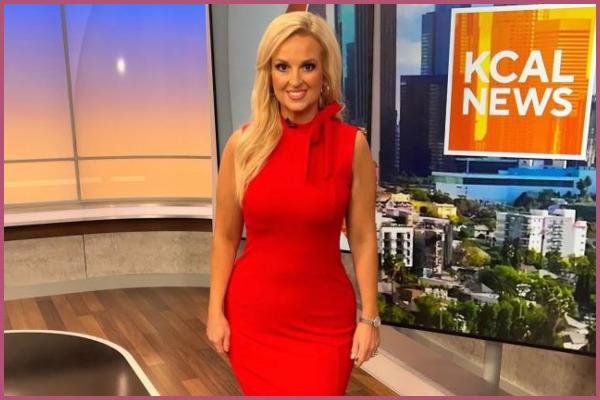 Short Bio of Alissa Carlson
Alissa Carlson is a weather reporter at KGET-TV. She is from Illinois, where she grew up on a farm.
Talking about her education, after completing her studies at Illinois State University and Mississippi State University, where she earned a Broadcast Meteorology certification. Following that, she moved to Bakersfield in 2007 to pursue her career in news.
Her mother was a journalist, and during her college years, she became one of the youngest TV anchors in the country. She worked in Quad Cities, Greenville (North Carolina), and Jacksonville (Florida) before settling in Bakersfield.
Her work has been recognized by the National Weather Association with a Seal of Approval and the Associated Press, which awarded her the Mark Twain Award for Best Weathercast in 2010.
Aside from her professional achievements, Carlson has also won the title of Mrs. Bakersfield in 2017. In the following year, she participated in Mrs. California and got into the top 15 of Mrs. America.
She is a married woman. Her husband is an Attorney named Neil Schwartz. Together, they have one daughter.
Read more: Meteorologist Kelsey McEwen Age, Net Worth, Husband