Updates! Who is TV actress Isabela Moner dating now? What happened to her relationship with boyfriend Jace Norman?
'Jacebela'
TV actress and Nickelodeon star, Isabela Moner was in a wonderful relationship with television actor Jace Norman in 2016 but the affair sadly ended up in a split.  They were supposed to be the cutest couple in town. But something went wrong and their relationship broke. Let us try to find as to what exactly led to the acute end of romance which was just budding between the two!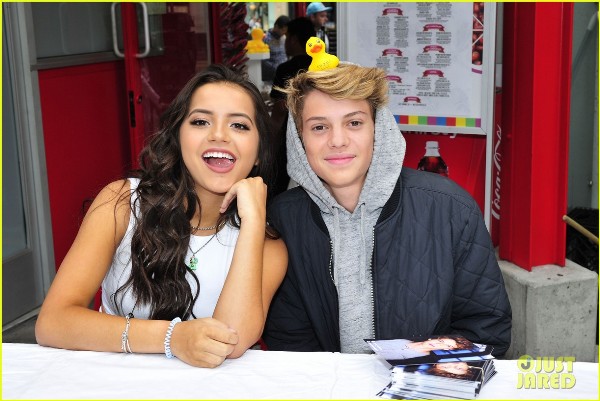 Isabela Moner and Jace Norman hit off right from the start. But they were first great friends and started dating soon after. However, they went public about their relationship only in April 2016. They were spotted everywhere together; from birthday parties to red carpets to set visits and even beach trips and vacations. But by November 2016, their relationship had ended. They, however, continue to be great friends even after that. Jace Norman told Just Jared Jr. after the split:
"We're just friends,"
The reason for the split
So what exactly happened that put their relationship into the reverse gear? In an interview in November 2016, Jace disclosed that he had a girlfriend. He said:
"Honestly, I was a little bit worried about how they would react. They're my fans and obviously I want them to be happy, but it's my life and if they don't like it, there's nothing I can do,"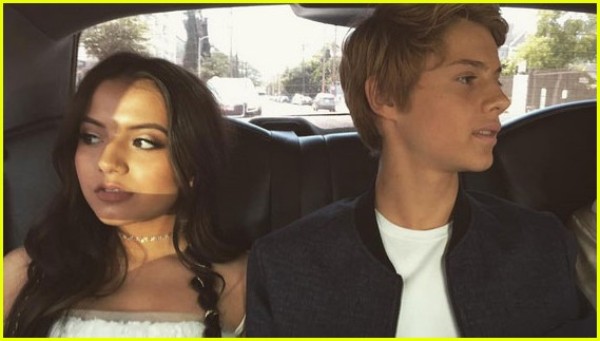 He added:
"I have friends and post pics with them and I have a girlfriend and will post pictures with her."
He also mentioned:
"I think everyone who follows me wants to know more about my life, and so it's not something I am going to hide just because some people may get upset. I know some people are more private on Instagram, but it's my life and I want to share it and be real. I don't want to hide it or anything, unless it's super personal. My relationship isn't like a personal thing. its just a thing in my life right now."
Isabela Moner, on the other hand, said:
"Right now we're still friends and stuff, but as you know, we're both working actors. I'm here right now, he's in LA, so with traveling a lot it's been kind of hard. But we're still friends and we care about each other and lot and we hang out, but it's been really difficult with my acting and his schedule,"
She shared her confusion:
"It makes me want to control what I put out there but I want to stay true to who I am. So I'm trying to find a balance between the two and trying to stay honest with my fans and everything. Sometimes it's really confusing, too. My life is confusing to me and I'm like, 'How am I supposed to tell people what's going on when I am confused?' So, it's hard," 
In spite of all the heartbreaks involved, the fans were happy that they continue to be good friends and have reconciled. So there is a scope of seeing each other again in the future.
Any new boyfriend?
It seems that some new sweet change has taken place in the life of the 16-year-old Isabela Moner. She has uploaded on her Instagram a picture of her having a walk and talk with Angels Sing actor and Internet star Dylan Summerall.  The picture looks like they are a couple. But neither Isabela nor Dylan has confirmed their relationship. So we will have to wait and watch! It is just a hint at the moment!