The ups and downs of life! Know about Anderson Cooper's loss of family members, his sorrow, and transient blindness due to 'photic retinopathy'!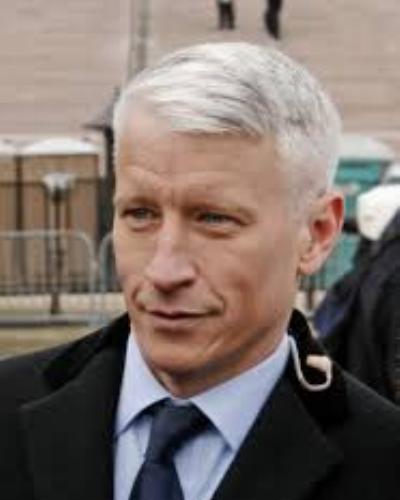 Anderson Cooper's early tryst with the death of near family members
Anderson Cooper is a famous name in the broadcast industry. He has been in this field for 27 long years and currently hosts 'Anderson Cooper 3600' on CNN. He is also a major correspondent for '60 Minutes.'
Life has always not been easy for Anderson Cooper. He has dealt with the death of his near and dear family members early in his life which had caused drastic changes in him during his childhood.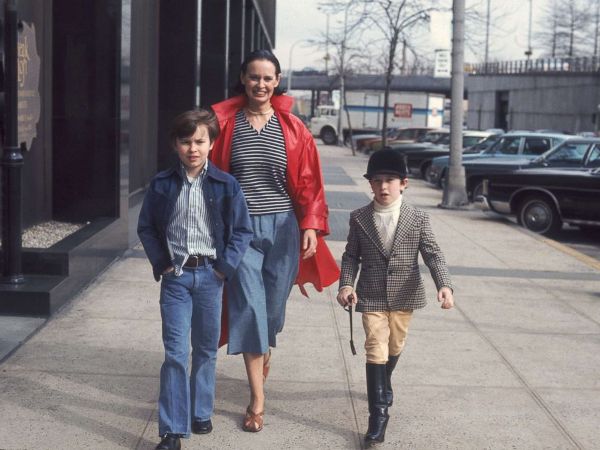 When Anderson Cooper was just 10 years of age, he lost his father during heart surgery in January 1978. Talking about the void his dad's death left in his life, Anderson Cooper had said in 2016 in an interview with ABC News:
"My dad's death radically changed who I was and became. I think the person I was before I was 10 was much more extroverted and outgoing and funny, and was probably kind of a more interesting person than the person after he died. I became much more introverted and I became very concerned about survival."
He became very concerned about his mother Gloria Vanderbilt and elder brother Carter. But after 10 years of his dad's death, his brother Carter committed suicide.
Anderson said:
"I think about my brother, I think about his death every single day. To this day [it] is so shocking to me. It's still — there are days where it's just like a punch in the gut."
You may like to read:
CNN's Anderson Cooper talks about his brother's suicide three decades ago!
Health update! British actress Judi Dench talks about her deteriorating eye-sight!
Anderson's 36 hours of blindness
Anderson has seen a lot in this life, but there was a time when for 36 hours he was left practically blind. Anderson was filming a story for the '60 Minutes' show in Portugal.
He was with world-renowned and record-setting surfer Garrett McNamara on the back of the jet ski driven by Garrett. The entire part was filmed with a waterproof camera which was mounted on a stick. There were also other cameramen in jet skis nearby and on land.
It was a challenging shoot and Anderson had said:
"What we wanted to do with this story was to take the viewers as close as possible – as close as most people will ever get – to a big wave."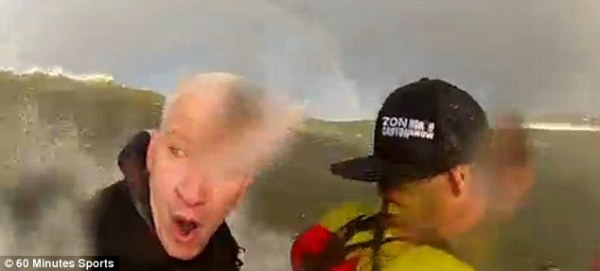 Anderson also had suffered a fall into the ocean waters when the jet ski took a sharp turn. All went well and there were no major catastrophes or fatalities. But that night, Anderson woke up with a burning in his eyes.
Anderson narrated later:
"I woke up in the middle of the night with excruciating pain in my eyes. I felt like I had sand or rocks in my eyes. It turned out I had burned my eyeballs."
He called the show producer Keith Sharman and told him that he could not see and that his eyes were painful. He was escorted to the hospital. Anderson later tweeted his condition with a picture of his right eye bandaged and his left eye swollen and red.
He said:
"It turns out I have sunburned my eyeballs and I go blind. I went blind for 36 hours. I took this picture of me after I went to the hospital."
Reasons for Anderson's eye condition and blindness
Anderson had suffered what is medically called Photic retinopathy. It is due to prolonged exposure of the eye's retina (the eye's sensing layer) particularly the macular region to bright intense light such as solar radiation or to a laser.
Anderson had also burned his retina in a similar fashion due to reflected sunlight from the sea waters.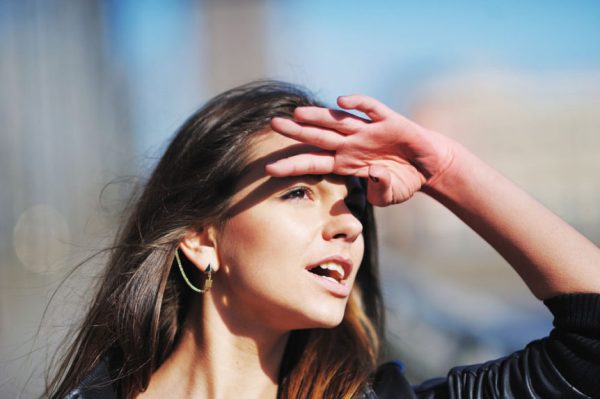 There is no known treatment for light-induced eye damage. Prevention of the eye from further exposure to the sun is beneficial.
The changes are reversible and may take less than a month or over a year to get completely better. Anderson was lucky that his eyesight was restored in 3 days' time.
Short Bio on Anderson Cooper 
American-born Anderson Cooper is an American award-winning journalist, television personality, and author who is best known for his work as an anchor of the CNN news show Anderson Cooper 360. Before, he is commonly known as a news correspondent for ABC and CNN. More Bio…