Upset with his son Spencer Morgan's remark about his portrait, Piers Morgan threatens him of taking away his inheritance!
There was a recent hot exchange of words on social media between the Good Morning Britain host Piers Morgan, 52 and his son Spencer Morgan, 26. The father was so upset with what his son commented about Piers' portrait that Piers threatened that he would not give his inheritance to his son.
Son Spencer Morgan angry with father Piers Morgan's portrait
Piers Morgan had a new portrait of himself. It was his image in a suit and it was on display in the hallway of their family home. Spencer was angry with this painting of his father. He expressed this on his social media. He tweeted to his 29k followers:
"Gone back home and @piersmorgan has put this up in the hall."
He then added:
"Big bonfire tonight."
It was this last sentence which upset Piers and made him give a comment on it lashing his son for saying so.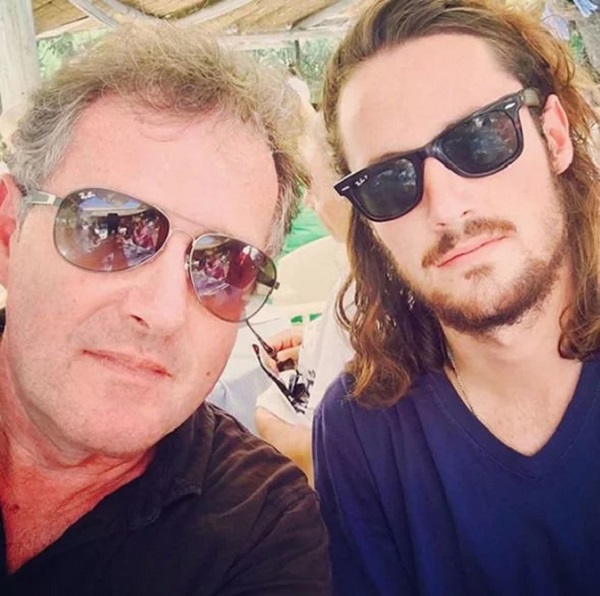 Piers Morgan and his retort
The GMB host Piers Morgan was not at all amused with his son's comment about his portrait. He lashed back immediately. He shared his son's post with his 6.64 million Twitter fans and remarked:
"Any more of this impertinence & the only thing you'll be burning is your inheritance."
One might think that the argument might end there. But no, there was more to come. Spencer was not to be calmed. He added a comment to this post of his father. He said:
"You did that already when you bought this monstrosity."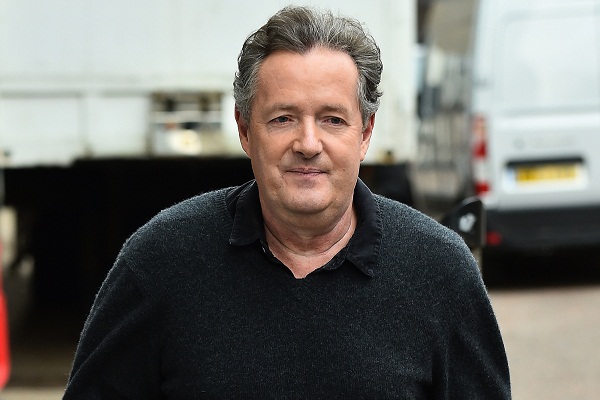 Piers Morgan's fans and their comments
The fans of Piers Morgan also pitched in. They decided to put in their comments on this funny spate between the father and son. One of his fans wrote:
"You can pick your friends…"
One of the fans decided to focus on the portrait instead and offer his comments on it rather than the feud of the father and son. The fan wrote:
"Dorian Gray's looked better."
Another fan also joked about the painting and said:
"Haha is there one in every room Piers?"
Another fan commented:
"Well if that's part of his inheritance, is that a bad thing?"
People made most of the situation and took it to different levels.
Piers Morgan and his earlier feud with BBC Breakfast host Dan Walker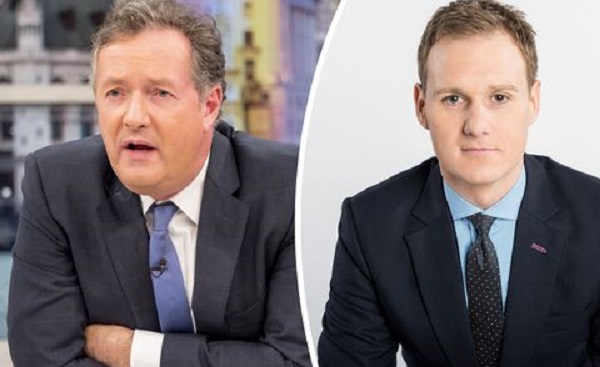 It was just a week back when Piers also had a feud with BBC Breakfast host Dan Walker, 42. The feud started as a friendly debate between the two stars but it soon became a heated exchange when Piers accused that BAFTA had a bias towards BBC. Piers probably had a grudge against BAFTA after his ITV show Good Morning Britain did not get the award for the Best News Coverage. Piers had made this statement which caused the problem. He said:
"So the BBC didn't even mention on last night's BAFTA TV awards that GMB received two nominations for Best News Coverage.

"They literally airbrushed us out of the televised show to protect their own BBC Breakfast which didn't get nominated.

"How pathetic is that?"
Also, read BBC Breakfast show presenter Dan Walker gets altitude sickness while climbing Kilimanjaro in Tanzania for Comic Relief!
Dan sided his channel and tweeted back:
"It has nothing to do with that whatsoever – and you know it.

"News awards very rarely get a mention and, with respect, you didn't actually win it.

"Congratulations on your double nomination."
Source: Express UK