US Congresswomen Alexandria Ocasio-Cortez Is Finally Engaged To Her Long Term Partner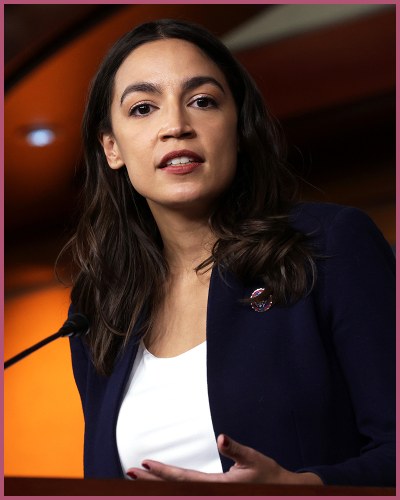 Alexandria Ocasio-Cortez, US Congresswoman for NY-14 is finally engaged in Puerto Rico.
AOC  is the fiance of her web developer partner Riley Roberts since April 2022.
She wore her engagement ring in the IGTV video while stumbling through a Bible parable on women's rights.
---
It's been a month since Alexandria Ocasio-Cortez is engaged to her longtime partner Riley Roberts!
Alexandria Ocasio-Cortez is engaged
The New York Congresswoman has written a text message to a reporter on Twitter about her engagement saying,
"We got engaged last month in my family's hometown in Puerto Rico. No future details yet, we're taking some space to savor this time before diving into planning."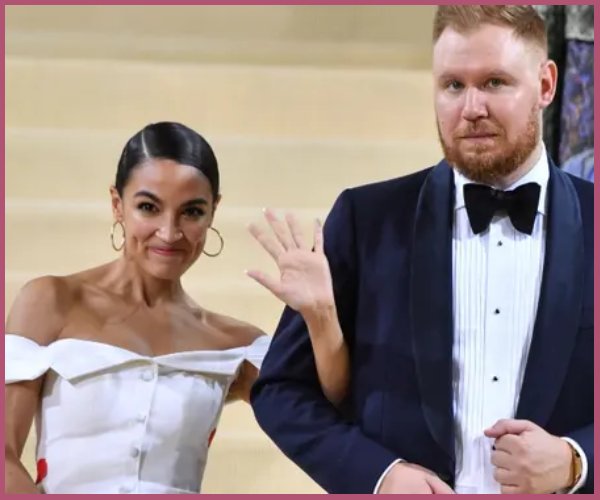 The democrat, Alexandria Ocasio-Cortez 32 on Twitter confirmed her engagement rumors saying,
"It's true! Thank you all for the well wishes."
The public caught her engagement ring when she was live with 4.5k followers on Instagram addressing the Roe Vs Wade case. She was addressing the Bible parable which was taking away autonomy from women.
Also, Read Phoebe Bridgers Reveals Of Having Abortion Amidst Roe Vs Wade
When did AOC meet Riley Roberts?
Alexandria Ocasio-Cortez is in a long-term relationship with her web developer boyfriend Riley Roberts. She first met him in 2011 at Boston University before her graduation.
Roberts was pursuing degrees in sociology and finance at Boston University at that time. AOC went to study international relations and economics. The two had a romantic encounter in college.
Two of them walked in arms in Met Gala 2021 while her fiance also appears in the IGTV videos.
Who Is Alexandria Ocasio-Cortez?
Alexandria Ocasio-Cortez is a US politician who represents New York's 14th congressional district. The youngest of the United States Congresswomen has 8.5 M followers on her Instagram.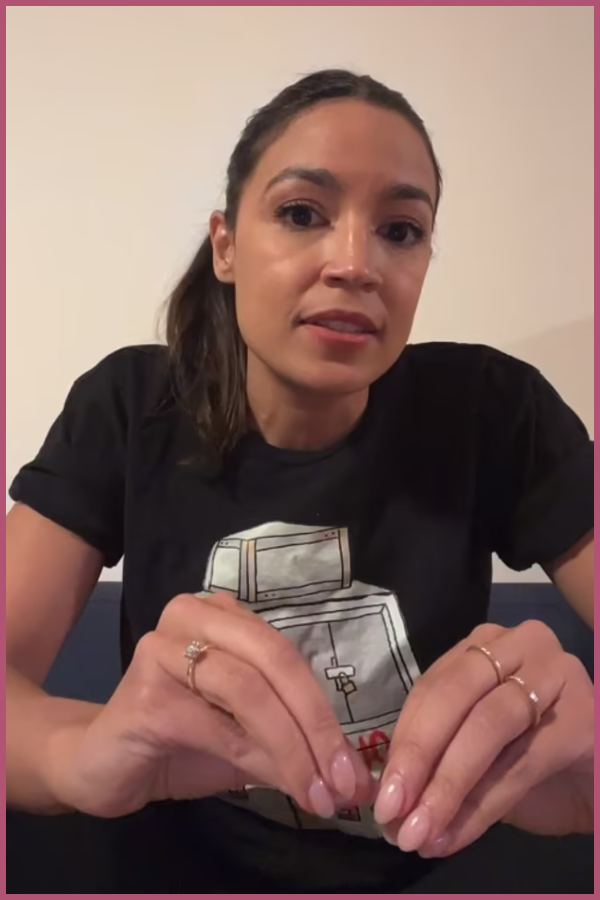 AOC is famous for her delivery skills, diplomatic answers, voicing against injustice, and most importantly addressing national issues. Read more bio…
Also, read Aaron Schock, former Illinois Congressman who comes out as gay!
Take Up Space: The Unprecedented AOC biography
The biography of Alexandria Ocasio-Cortez, Take Up Space: The Unprecedented AOC released on Feb 22, 2022. The writer Lisa Miller has covered her whole journey including her romance with Riley Roberts.