US Military Successfully Tests THAAD Anti-Missile System In Pacific, Comes Amid Rising Tension With North Korea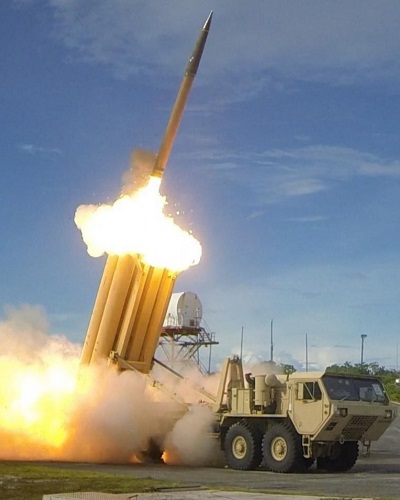 The US military has tested its controversial THAAD missile defense system recently.
In this session, we will look into the test by the US military and some of its backdrop.
---
Testing THAAD
The US military has said that it has successfully shot down a target during a test over the Pacific Ocean of the controversial THAAD missile defense system.
The test which was planned months ago comes amid a rise in tension with North Korea over its weapons program.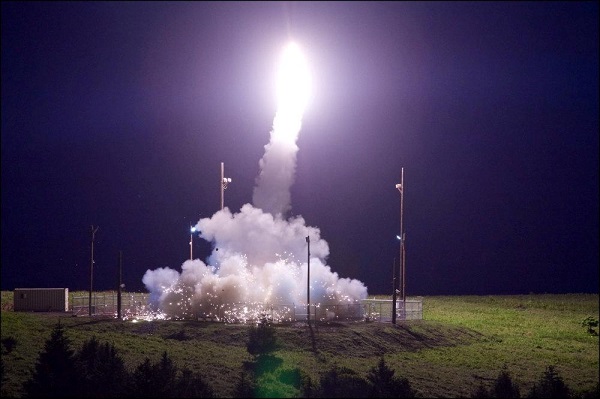 In Tuesday's test in Kodiak, Alaska, it shot down a ballistic missile target launched from a C-17 aircraft flying north of Hawaii.
"The successful demonstration of THAAD against an intermediate range ballistic missile threat bolsters the country's defensive capability against developing missile threats in North Korea and other countries,"
the US Missile Defense Agency said in a statement.
The tested THAAD interceptor halted a simulated, ballistic intermediate-range missile like the ones being developed by Pyongyang.
Latest North Korean ICBM Test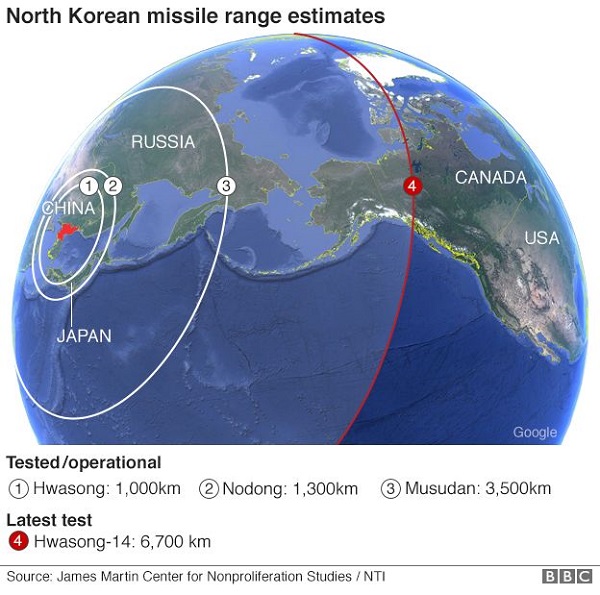 On 4 July, North Korea said that it had carried out its first successful test of an intercontinental ballistic missile (ICBM). While Pyongyang said the Hwasong-14 could hit "any part of the world", the US military described it as an intermediate-range missile. Experts believe the missile had a range enough to reach Alaska.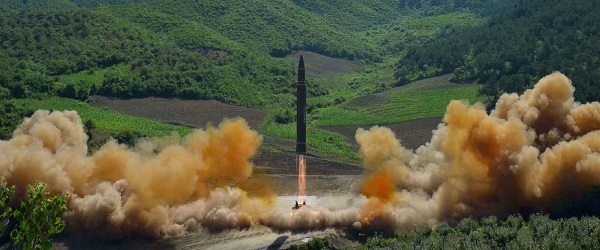 You may also like to read Deshauna Barber, the first military member to win Miss USA title faced some criticisms for her skin color after winning the Miss USA title
THAAD Installation in South Korea and Response to it
The US has installed THAAD at a former golf course in South Korea, which met with angry protests. South Koreans in the central county of Seongju, where the system is located, believe it to be a potential target for attacks and endangers the lives of those living nearby.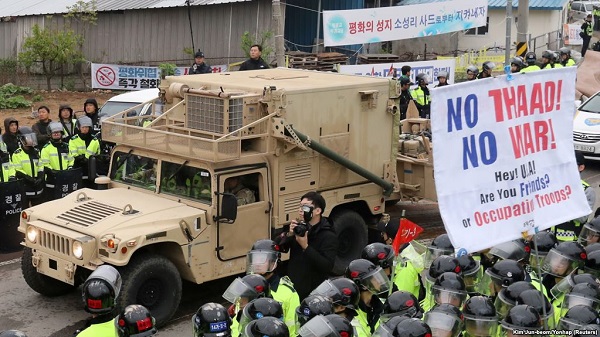 Likewise, China also strongly opposes the system, believing it interferes with the security of its own military operations. Earlier this month, both Beijing and Moscow urged the US to end its deployment of the THAAD system in South Korea.
When the announcement of the deployment of the THAAD missile defense system in South Korea was made last year, Pyongyang promised a "physical response", with state media expressing the "unwavering will of our army to deal a ruthless retaliatory strike".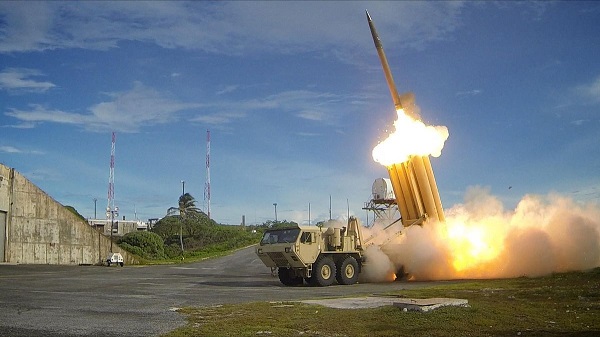 Also read Is Korean Actor Ji Chang-Wook being Discharged from "The Military"? Who is he?
What Is the Terminal High Altitude Area Defense System (THAAD)?
THAAD is a missile defense system that shoots down ballistic missiles during the terminal phase of their flight.
It uses hit-to-kill technology, wherein its kinetic energy destroys the incoming warhead. The interceptor missile used has a range of 200 km and can reach an altitude of 150 km.