Usain Bolt shares pictures of his twin children on Father's Day! Who is he dating?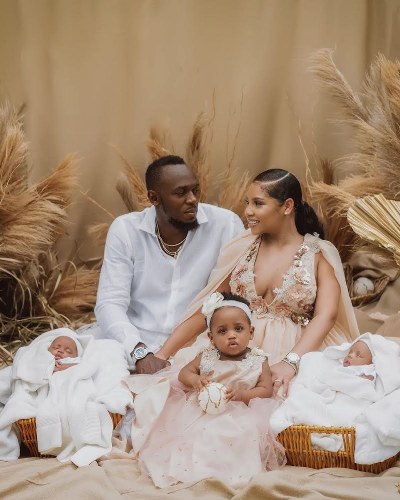 Usain Bolt celebrated Father's day sharing 1st pictures with his twin boys and daughter
He is dating Kasi Bennett for longtime
They made their relationship public in 2016
---
Happy Father's Day to Olympic Champion Usain Bolt! Usain announced on Father's Day the names of his twin children. He posted a photo of him and his partner, Kasi Bennett, alongside his twin boys Thunder Bolt and Saint Leo Bolt. The picture also included their one-year-old daughter Olympia Lightning. His partner Kasi also posted the pictures of the family and wrote,
"Happy Father's Day to my forever love! @usainbolt You are the rock of this family and the greatest daddy to our little ones. We love you world without end!"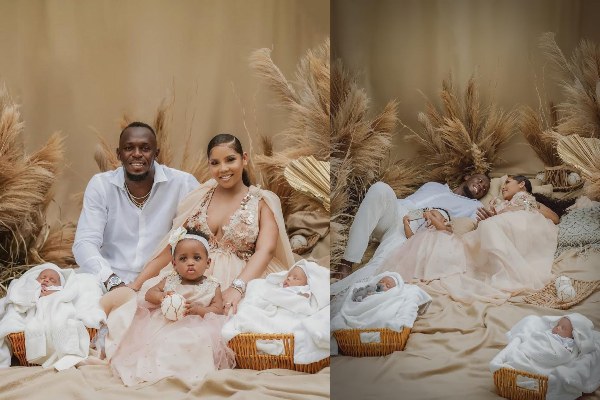 Even though they did not reveal when their twin son was exactly born but the couple were creative while keeping the names. Their daughter Olympia was born in May 2020.
Relationship of Usain Bolt and Kasi Bennett
Usain Bolt and Kasi Bennett have been together with each other for a long time. The couple kept their relationship private and it was not till 2016, Usain revealed that he has been dating someone for a couple of years. He revealed,
"I'm not going to tell you who she is. I want to keep it small for now, because I know when it gets out there's going to be a lot of things to say, and I told her she can't handle it. Because I've been through the media. I understand how you guys are."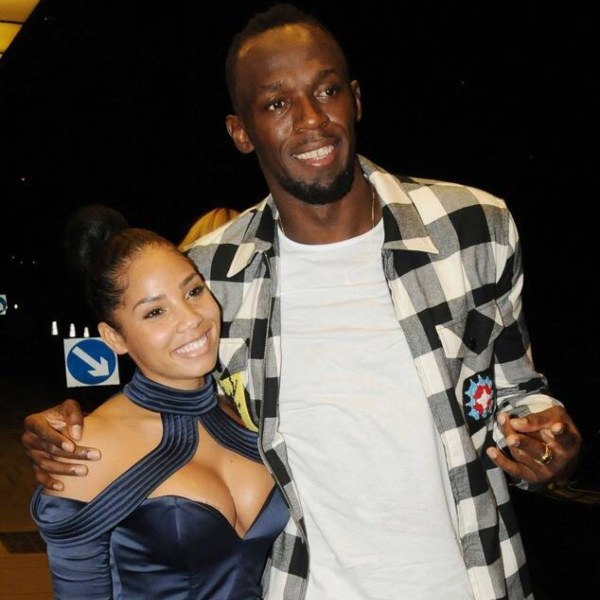 After that, he made their relationship official with an Instagram post with her. Kasi has a Legum Baccalaureus or Bachelor of Laws degree, which is an undergraduate law degree earned outside the United States. Likewise, she worked in marketing as the managing director of Elevate Marketing House Ltd.
Their relationship was tested when Usain's pictures in bed with a woman named Jady Duarte were leaked. The incident was just some weeks after he first introduced Bennett on his social media. She responded in writing,
"You traded your life with a goddess for a one night fling with someone who will never even come close."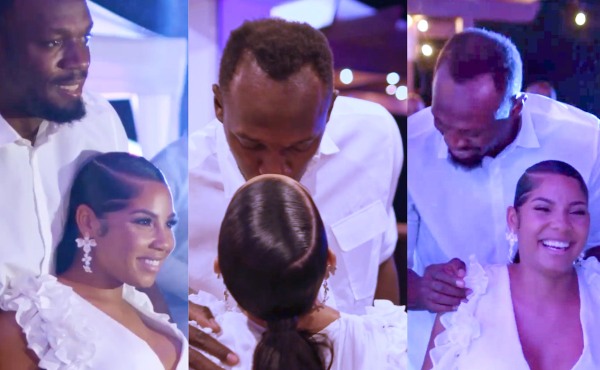 Their relationship has been going great since then. Now they are parents of three children together.