Is it the End for '90 Day Fiancé's couple Usman Umar and Kim Menzies?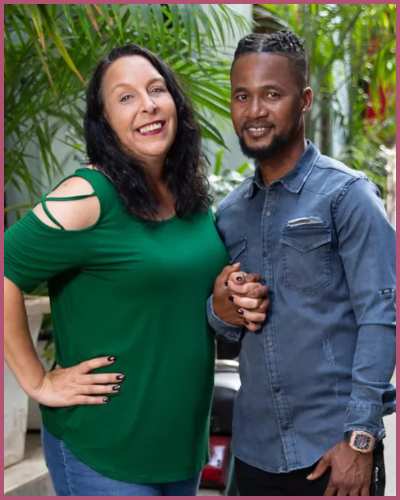 Usman Umar and Kim Menzies are planning to separate while Kim threw a milkshake at Usman in anger.
It seems that the new couple from 90 days Fiance has difficulties down the road reconciling their differences.
Here's what you miss from the relationship drama of the 90 Day Fiancé: Happily Ever After couples.
---
Are Usman Umar and Kim Menzies going separate ways?
Usman "Soja Boy" Umar all in rage is ready to quit with his fiance Kim Menzies over a heated argument!
After Sunday night's episode premiered on September 25, 2022 fans are wondering if it's the end for Usman Umar and Kim Menzies. Let's spoil you, it might not be the ending you expected there's more to go.
Though Nigerian singer Umar Usman was getting furiously told his partner Kim Menzies, things are yet to unfold. Umar in a rage said,
"I never expected this to happen in this relationship. If this is how we are going to go, I want to end it, period."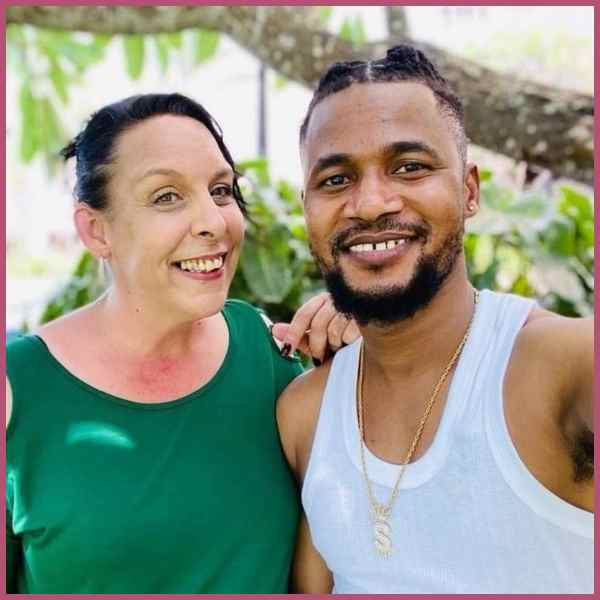 Nigerian singer Usman and his girlfriend Kim Menzies have had a rollercoaster ride of a relationship from the beginning. The Restaurant manager Kim, a 50-year-old from San Diego had a crush on the Nigerian singer watching him on the show as a fan before falling in love with him.
Usman Umar is not happy with Kim Menzies
Usman Umar aka Soja Boy may be ready to officially call it quits with his 90 Day Fiance partner Kim Menzies but what annoyed him? The couple was having a blowout agreement when Kim throw a milkshake at Usman in anger that's not fine as Usman said,
 "This is the second time. You did that in Zanzibar, now you do it here. Then you did the water, now you do the milk. That is not right."
32-year-old Usman was married to another older woman, Lisa "Babygirl" Hamme but ultimately got divorced from her. Meanwhile, Usman had a romantic encounter with Zara while chatting with Kimberly Menzies. Here it goes, Kim was not their first choice of Usman and now he says they should not get married in anger,
"If this is how it's going to go, fine, we don't have to be getting married. We don't even have to be in a relationship. Just go on and live your life and I'll go on and live my life. I think it would be better."
Also, Read Marren Morris and Ryan Hurd: Back to Relationship history
Why did Kim Menzies throw a milkshake at Usman?
Kim Menzies got frustrated and behavior of her showed up that negatively impacted her relationship with Usman Umar. In her defense of she threw milkshakes, Kim Menzies told,
"I threw the stuff because you never let me finish a thought. And I felt like you made me look stupid in front of your friend. That's how I felt."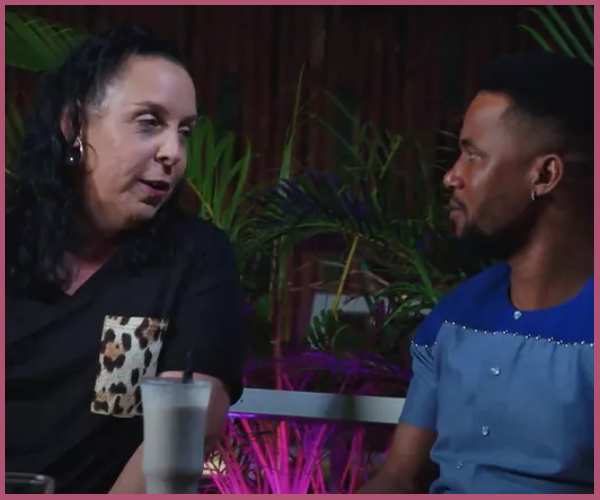 Kim Menzies is so disappointed as she argues with Usman that she did not fly to Nigeria to be unhappy continuing,
"What am I here for? And I had every right to ask questions. I was more upset that I had to talk to someone who's in a totally different relationship than the one we would've been in. This guy [Usman's friend KB], his two wives live together — that's crazy to me. I don't relate to that."
While Usman was giving his relationship a second thought to Kim's behavior, the 50-year-old restaurant manager teared up uttering,
"This trip took me longer than Zanzibar took me, you know what I mean? I bought all the new clothes. Got my hair done, got my nails redone. For what? Because believe it or not, in the past two years, I have made you my life. I have put everything on the back burner and you know this."
Also, Read Inside 90 Day Fiance's Jenny Forces and Sumit Singh's Honeymoon!
Wait what actually happened? Usman Umar wants two wives at a time but why?
Usman's idea of taking a second wife is a belief that continues his Nigerian culture. He wants an additional wife for bearing children because Kim was too old to give birth.
Kim Menzies also allowed the same but he had to make sure both should not cross paths. Things went wrong when he asked Kim to meet KB as the singer confessed,
"I took Kimberly to meet my friend KB and all that to talk about the second wife, and it is so unfortunate that became a fight between me and her. But right now, if I cannot calm her down, and she keeps acting the way she is, I will not just take her to Sokoto to meet my family."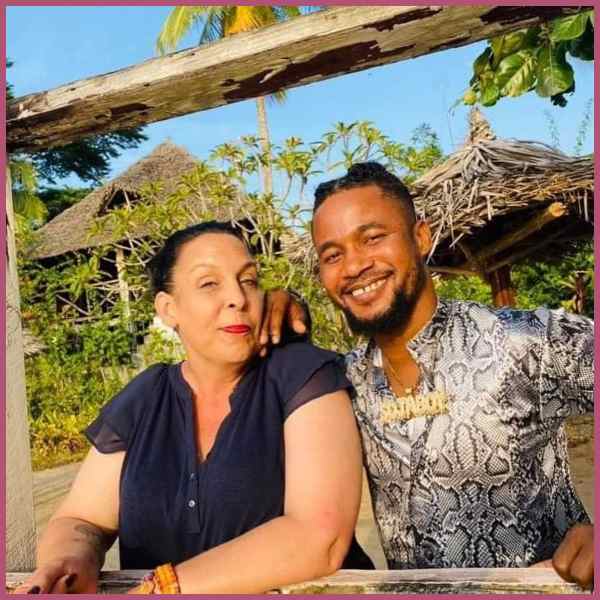 The Nigerian singer also said sorry for what happened between the two after his additional wife matter enrolled in between. As Usman Umar wanted to forget things he also revealed the conditions for the same adding,
"I'm very sorry for whatever happened but this is not healthy for us. We can just forget about it, Kimberly," Usman said. "There's no point for someone to be in a relationship and start crying all the time. I never expected this to happen in this relationship. If this is how we are going to go, I want to end it, period."
To know the truth and more of the drama just engage with us. Keep watching 90 Day's Fiance!
Also, Read 90 Days Fiance Couple Patrick Mendes and Thais Ramone are Expecting Baby Girl This Fall!