Justin Turner has it all! –A great victory, an All-Star Game entry and a loving girlfriend! Get the details here!
The victory over Kansas City Royals
It was a great day for the Los Angeles Dodgers as they achieved a 5-2 victory over the Kansas City Royals before the All-Star break. The match was played on 9th July 2017. Justin Turner had earned 2 home runs. The Dodgers have been able to capture the best record in baseball for the first time since 2009. They scored 61-29 in 90 games and joined the other three teams who managed to win more than 60 games before the break in the last 40 years. The previous three teams who won more than 60 games before the break time were able to win above 101 games overall. Dodgers' Justin Turner said:
"Last couple of years, we've been playing from behind and had kind of an uphill battle. But at the same time, I don't think anyone in here is content with where we're at. We're gonna continue getting better and playing good baseball in the second half."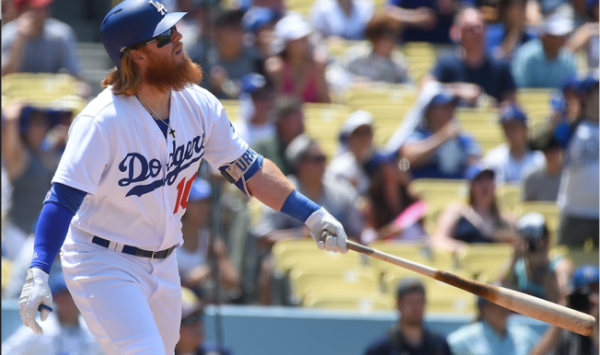 He added:
 "I think we're just really good at being in the moment right now. We're not worried about what happened yesterday or what's in front of us. It's about today and what we're going to do to prepare and try to win a game today."
The 88th All-Star Game
Dodgers' Justin Turner seems to be quite popular amongst the baseball players of Los Angeles Dodgers. Hence a group of the LA Dodgers fans called as Pantone 294 Fan Club had volunteered to vote for 24 continuous hours to ensure that Justin Turner enters the All-Star Game.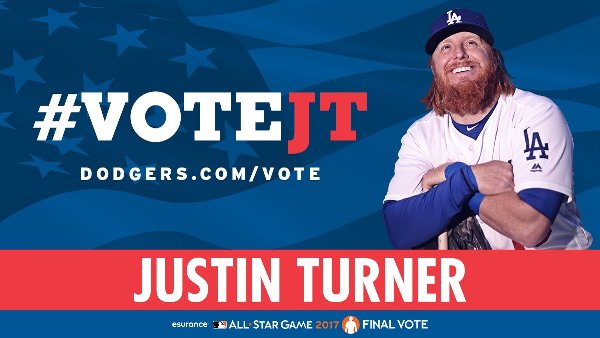 The All-Star Game is an exhibition classic match and includes players whom the fans and people are interested to see play. It is not about merit but about popularity. The starting lineups for the Game are chosen by the public, while the other players and managers decide on the pitchers and reserves. Justin Turner has played incredibly well and did deserve a place in the Game. But even if he had not played well, his popularity would have got him in. It is a spectacle to be watched since people get to see the players they want in the same game and at the same time. Dodgers' Manager Dave Roberts was also all support for Justin Turner. He said:
"I think we're having a lot of fun with it. But I know in this clubhouse, we've got his back and support him. We want to see him represent the Dodgers for the All-Star Game. There's no better way to support yourself than to do it on the field."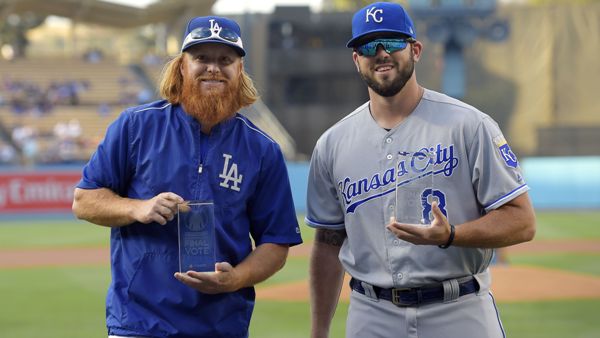 Dodgers' baseball pitcher also spoke in favor of Justin Turner and implored his fans to vote for him. He also expressed his happiness at Turner's lead in the vote. The staffers and players of Dodgers also wore T-shirts that read '#VoteJT'. Turner also thanked the fans. He said:
"The fans have been awesome. Appreciate the support, love the support. We'll take care of the baseball stuff on the field and we'll let them do their thing, hopefully, it'll be enough to get to Miami."
With such a strong base of diehard fans, the ginger-bearded Justin Turner, 32 made it to the All-Star team. Thanking his fans and co-players, Turner said:
"It's very humbling. I'm so appreciative for everyone, all the Dodger fans across the country and across the world who got out and voted, and helped me get to my first All-Star Game. It's something that I don't take lightly. I'll forever be grateful to the Los Angeles Dodgers and their fans for what they did for me this week."
The match will be held in Miami on the night of 11th July 2017.
Justin's love score
Justin Turner started this game in 2009 and has slowly upped his rank. His private life is also going strong. Justin Turner has a girlfriend since 2012 named Kourtney Elizabeth. She is from Indiana and ULCA alum. She also had been on Los Angeles Kings Ice Girl calendar. She is a fun-loving, adventurous, humorous social bird who also loves animals. She too plays baseball and is a country music fan. Justin Turner had proposed to Kourtney at the Grand Canyon, the natural Wonder of the World in March 2017. The two has also spent quality time at the Caribbean island of Aruba in December 2016.