Valerie Harper's struggles with her lung and terminal brain cancer! Know how she puts on a smiling face with the support of her husband!
Happy Birthday 2017!
22 August 2017 was the highly talented American actress Valerie Harper's 78th birthday! Valerie Harper is best known for her role of Rhoda in 'The Mary Tyler Moore Show' and the spin-off show 'Rhoda'. She also portrayed as Valerie Hogan in 'Valerie'. She has played quite a number of other significant roles as well and is a four-time Primetime Emmy award winner. She is a trouper and has been working incessantly since the start of her career.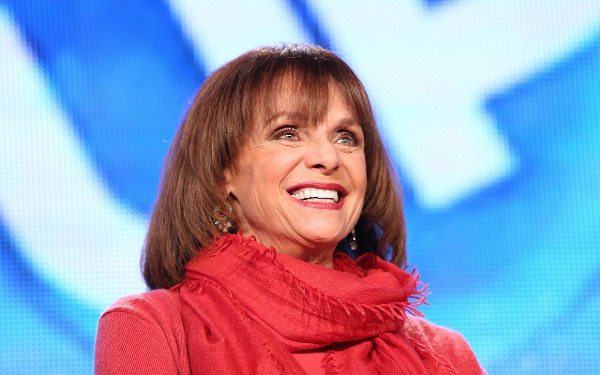 Besides her glittering professional life, Valerie Harper is also a fighter. In 2009, Valerie Harper has been diagnosed with lung cancer. In 2013, the lung cancer was said to have spread to her brain. Valarie Harper has managed to defeat her cancer and keep it at bay.
2009-Lung cancer
In 2009, Valerie Harper had to undergo a wrist surgery. In order to get fitness for anesthesia, she was subjected to an X-ray of her chest. In her x-ray chest, a small lesion was noticeable. On further testing, it was found to be a non-small cell lung cancer. The doctors operated on her for this lung cancer and informed her that the cancerous tissue has been removed and it has not spread anywhere else in the body. She was said to be in remission.
2013-Leptomeningeal carcinomatosis
In January 2013, Valerie fell ill while doing the rehearsal for one of her plays. Shedding light on her symptoms, Valerie had told New Yorker:
"The side of my face started to feel kind of numb. I was slurring my speech," 
Doctors suspected stroke but it was later ruled out. They continued to do further tests to know the root cause and it was determined that Valerie had 'leptomeningeal carcinomatosis'. The lung cancerous cells had already spread to the brain coverings (meninges) to cause this condition. It is seen in 3-5% of patients with non-small cell lung cancer and Valerie was one of them.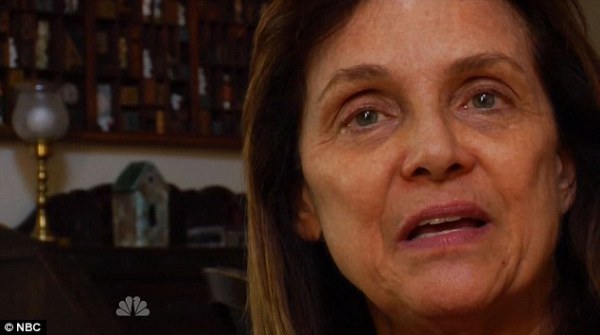 Valerie was given 3 months to live, though this may differ as in the case of Valerie. Chemotherapeutic drugs were administered to her via the spinal route.
Four years down in 2017, Valerie is still doing fine. We and her fans are happy for her and wish her a long and healthy life! Valerie had revealed that her husband, Tony Cacciotti is her greatest support. She said:
"Every five minutes, every hour, every day, every year that you waste worrying about your cancer — you have forfeited time that you could have been alive having fun,"
She had added:
"My husband is the best caregiver in the world. He makes me exercise. So many of us don't. We think it's food that matters the most, but exercise and food both matter."
Leptomeningeal carcinomatosis
The non-small cell lung cancer is said to be spreading very slowly compared to the small cell lung cancer. They are also more common. Exposure to tobacco smoke, heavy metals, asbestos, diesel exhaust, air pollution, and radiation are known to increase chances of this cancer. There may be a cough, shortness of breath, tiredness, chest pain, weight loss and lessened appetite or it may be an accidental pickup as in the case of Valerie. Histopathology of the tissue clinches the diagnosis. Surgery, with or without radiotherapy/chemotherapy is employed to manage this cancer.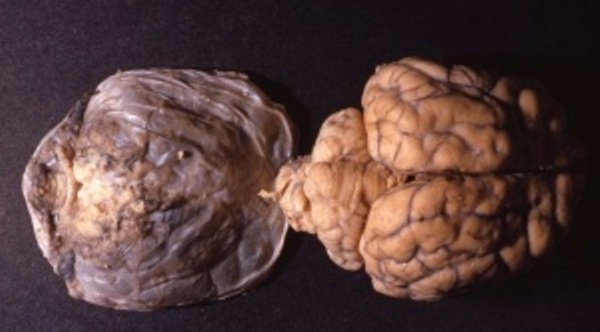 Leptomeningeal carcinomatosis is a rare complication of lung or other cancer. The cancer cells get deposited on the surface of the brain membranes and could give rise to specific neurological symptoms and signs. Diagnosis is by a spinal tap for cancer cells and imaging techniques. Prognosis is guarded and some are given chemotherapy for this disease.