The Vampire Diaries actor Joseph Morgan is handling the perfect marital life with zero problems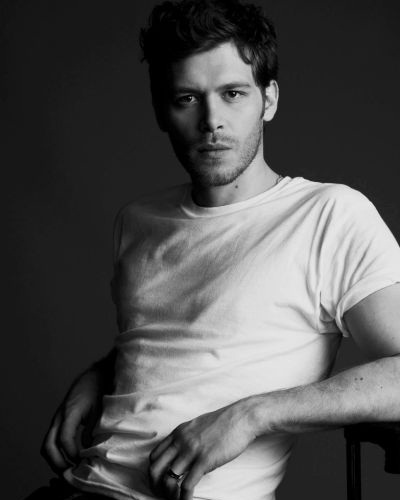 Marriage means bonding between the couple where they vow to support each other in their every joy and sorrow. They tie the knot and some of them handle their marital life till the end with zero problems and some of them face a lot of misunderstandings and discoloration. To get married to someone you love is like a dream come true. English star Joseph Morgan is living the dream as he is married to the love of his life and turned girlfriend into a wife.
Let's know more about their wedding, along with the answers to the questions raised, mainly regarding their children.
Where did they meet?
TVD helped Joseph Morgan find the love of his life. The Vampire Diaries alum Joseph Morgan met his current wife, Persia White on the set of TVD.
The pair started dating since 2011 after they met on the set of TVD for its third season. Talking about the grand wedding ceremony of the couple, it took place on July 5, 2014. The couple shared the wedding vows on a beach in Ocho Rios, Jamaica.
26 guests attended the intimate wedding on a beach. Persia opened up about the marriage venue as,
"It had a very rustic feel to it. I think one of the reasons we picked it was because we love the ocean and we both grew up by the sea. To be by the sea was wonderful. And the people of Jamaica are just wonderful."
The Original Star Joseph wore an ivory-toned silk tuxedo with a black bow tie. Meanwhile, Persia White had worn an off-the-shoulder Vera Wang gown with a cathedral-length veil. The couple performed their first couple dance on the Florence, and The Machine's Never Let Me Go.
You may like to read:
Is Terria Joseph married? What is her relationship status?
RHONY's Sonja Morgan Reveals She Once Had a 'Sloppy' Fling With Jack Nicholson: 'So Much Fun'!!
A successful couple in the history: CNN reporter Gloria Borger and Lance Morgan
Joseph talks about their marital life
In 2015, months after their wedding, Joseph talked about his view of being married. He proclaimed,
"It's terrific. We lived together before we were married, so it's not different in that sense but it's very different calling her my wife. And that's still a big thrill for me."
The 38 years old actor revealed his thoughts of not getting married that changed after he met Persia. He said,
"I never really thought I would be married. Not that I was against it, my parents were married all the way up until my dad died, but I think I've always felt like that was something that more straight laced people do. But then I met Persia and she's wild, interesting, passionate, fiery, and amazing. So I thought, 'Alright, if it's with her, that's alright. I could do that.' 'Cause it's still kind of this, eye of the hurricane thing, which is amazing."
The pair shares an adamant bonding and is now happily living their marriage life. When it comes to saying something about his wife, he never stops himself. He said,
"She's kind of [an] incredible muse for me as well. And I think I'm for her as well. We encourage and inspire each other and that's what I've always really wanted. But I saw marriage as being something else but my marriage is that, which is incredible to me. It's great."
Does couple share the baby?
However the couples are still not blessed with the baby but Persia, however, is already a mother, as she shares a daughter, Mecca White from her past relationship.
However, Persia has chosen to keep Mecca's father's identity behind the curtains. But as of now, the pair don't have children together. Hopefully, whenever they have news of the arrival of a new member in the family, they will make us all familiar with that too!
Short Bio on Joseph Morgan
Joseph Morgan is an  English actor and director. He is best known for his character as Klaus Mikaelson in The CW show The Vampire Diaries and its spin-off The Originals. More Bio…