'She went into labor mid-Super Bowl' Ram's receiver Van Jefferson and wife Samaria Jefferson welcomed their 2nd child!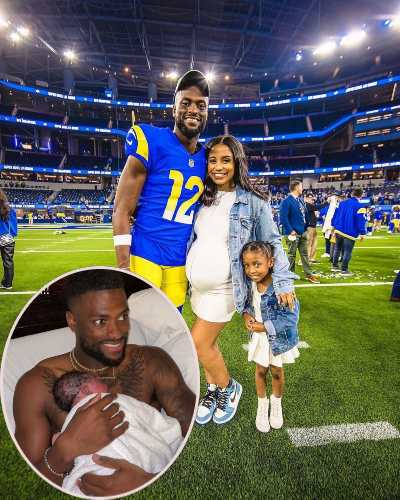 Van Jefferson is an American football wide receiver who currently plays for the Los Angeles Rams
His team recently won the 2022 Super Bowl Championship
Ram's receiver had a double celebration on Sunday evening that the winning of the Super Bowl LVI and blessed with a second child, a son
---
It's a Baby boy!
Wide receiver Van Jefferson had to leave the on-filed celebrations after the game to rush to the hospital. As his pregnant wife had to be taken to the hospital in the middle of the game after she goes into labor.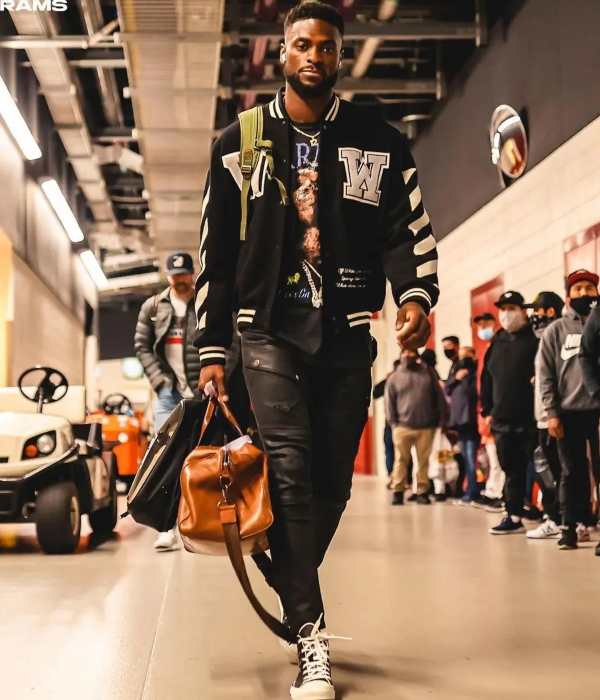 The beautiful couple is a high school sweetheart. They are already parents to 5-years-old daughter Bella. On Sunday evening, Ram's receiver had a double celebration. His team, The Los Angeles Rams won a playoff game, the 2022 Super Bowl LVI championship.
Following the birth, Van took to Instagram and confirmed the news that he became a father of two. He went on IG live and told followers,
"It was a great day, bro. I got three prizes today — my wife, my son and the Super Bowl," ESPN reported.
Also read "Tom Brady won his 7th Super Bowl in 2021 at the age of 43! Celebrities who congratulated him"
Van later posted a photo to his Instagram story showing himself laying in a bed while cradling the newborn baby in his arms and also wrote 'X2!!!!!' on the side of the pictures. The baby was born ahead of the due date. His due date was on Feb. 17. The pair named their second child, Champ Curtis.
Samaria went into labor midway through the game
In the midway of the Super Bowl, Ms. Jefferson was seen leaving SoFi Stadium on a stretcher as she went into labor. Just before she went into labor, she had posted videos of her game-day outfit on her Instagram stories in which she sported in a shirt with Jefferson's number 12 and written "Daddy" across it.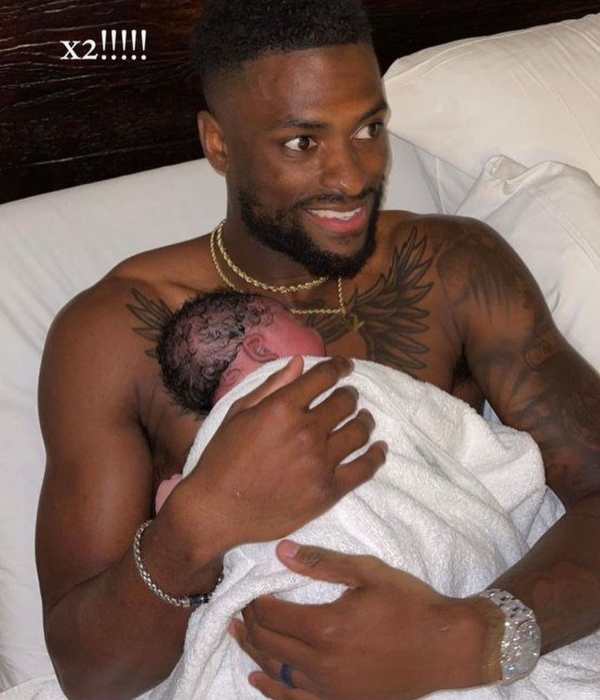 According to The Athletic, Samaria asked the Rams support staff not to tell her husband that she was in labor because she wanted him to play the entire game and not worry.
She stated,
 "I said, 'You play, I'll see you at the hospital afterwards.' That's what it is. I will never take that moment away from him."
Van then learned that Samaria was in labor after winning the Super Bowl when he was greeted on the field by his father, five-year-old daughter Bella, and Arizona Cardinals. However, it was worth it that Van got a double celebration that night.
Also read "Patrick Mahomes and girlfriend Brittany Matthews go crazy on field after Super Bowl win! Their relationship timeline "
Van Jefferson and Samaria Jefferson's love life
Van and Samaria were high school sweethearts. The two first met in 2014 at Ravenwood High School in Brentwood, Tennessee. Since then, they were together and their relationship has been going strong day to day. According to Samaria's social media handle, she is a model and social media influencer.
At the age of 18, Samaria gave birth to their first child, Bella in 2016. According to sources, the pair had once a brief breakup following the birth of their daughter but they have since got back together and tied the knot. As of now, they are blessed with another child, a son.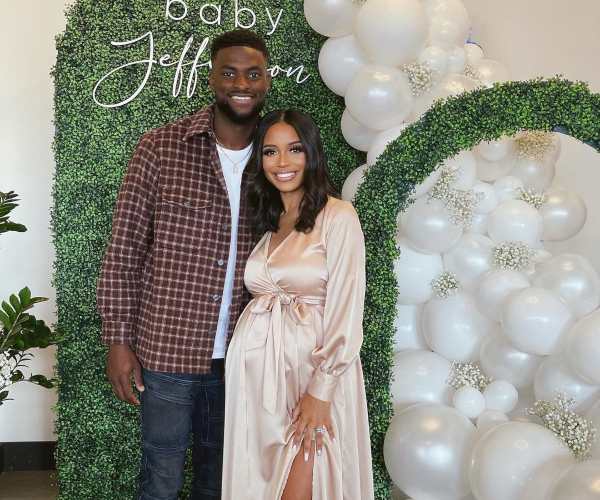 Also read "American professional football player Tom Brady was shocked when son Benjamin, 9 showed no inclination towards sports!"
Short bio on Van Jefferson
Van Jefferson is an American football guard, offensive lineman for the Los Angeles Rams.
Van Jefferson is getting spotlighted for playing for the first match-winning team at Super Bowl LVI 2022. He plays for the National Football League (NFL) as the jersey no. 71. See more…