What is the name of Van Jefferson's son's born on Super Bowl night?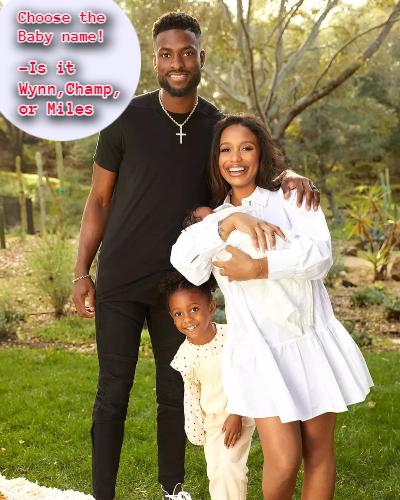 Van Jefferson and his wife Samaria Jefferson recently welcomed their second child or first son last week
Ram's receiver had a double celebration on Super Bowl night that the winning of the Super Bowl LVI and blessed with a second child, a son
The couple was stuck between two names, 'Wynn Jefferson' or 'Miles Jefferson' for their newborn son
In the end, they introduced their baby boy named 'Camp' 
---
LA Rams player Van Jefferson has just welcomed his first son or second child with his wife Samaria Jefferson on 13 February 2022. Ram's receiver had a double celebration on the same night as his team won the Super Bowl just an hour before.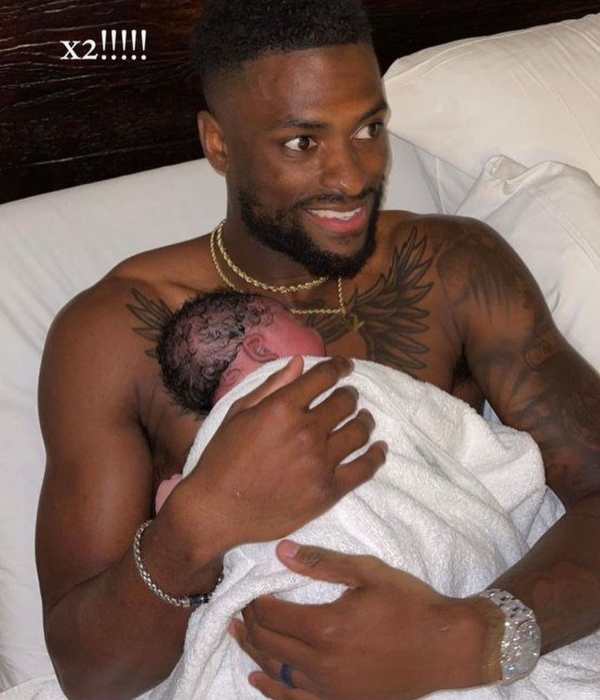 In the midway of the Super Bowl, Ms. Jefferson went into labor and was seen leaving SoFi Stadium on a stretcher. Van didn't know she was headed to the hospital until the game wrapped. That day his team beat the Cincinnati Bengals 23-20 and immediately rushed to the hospital.
In the evening, he said on Instagram Live when he announced his unborn birth.
"It was a great day, bro. I get three prizes today. My wife , my son and the Super Bowl,"
Since then, the two are busy co-parenting their newborn child.
Also read "Ram's receiver Van Jefferson and wife Samaria Jefferson welcomed their second child! 'She went into labor mid-Super Bowl'"
Name of the newborn baby
On 21 February, Van revealed the name of their newborn son while speaking to PEOPLE. He told,
"We decided on Champ Jefferson. It's very fitting. That's bery fitting for the type of situation we just had."
At first, they were stuck between two names, 'Wynn Jefferson' or 'Miles Jefferson' for their newborn son. While speaking to 3rd Hour of Today Samaria told last week.
"We're torn between Wynn and Miles Jefferson."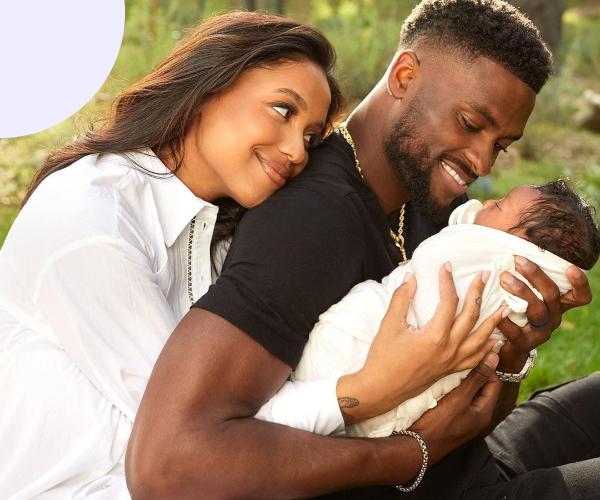 Similarly, TODAY Parents also conducted a survey to see which baby name would be the better option. As a result, 64% preferred Wyn while 36% thought Miles.
However, the two didn't choose the option and ended with the name "Champ". Champ means warrior. The two choose the name in honor of the Rams' big win.
He explained,
"Champ has a meaning of warrior, and I'm all about having meaning [in] a name, so I think that's a perfect fitting for him,"
Jefferson then added that his wife is a warrior too, to go through what she went through when she gave birth to their son.
Also read "Kylie Jenner revealed the name of her baby boy! Here's the meaning behind his name"
Short bio on Van Jefferson 
Van Jefferson is an American football guard, and offensive lineman for the Los Angeles Rams.
Van Jefferson is getting the spotlight for playing for the first match0winning at Super Bowl LVI 2022. He plays for the National Football League (NFL) as the jersey no.71. See more…