"Vanderpump Rules' Faith Stowers Clarifies Her Relationship With Jax Taylor!! Says: 'One Thing Led To Another'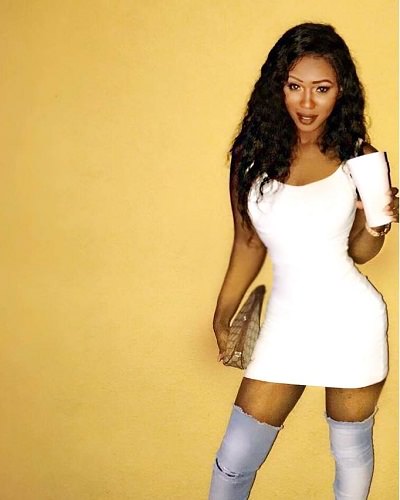 Love Alert!! 'Vanderpump Rules' star Faith Showers described her relationship with Jax Taylor. Previously, Jax Taylor was dating Brittany Cartwright.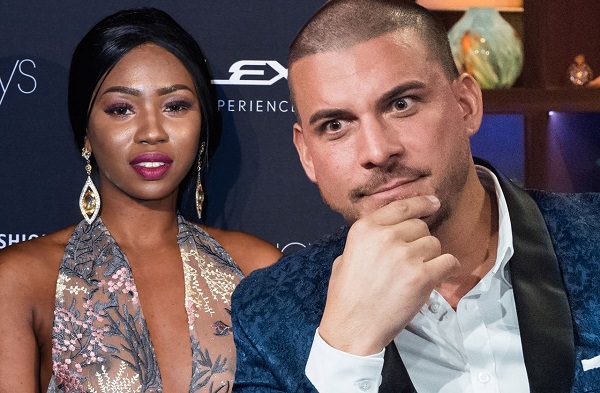 Vanderpump recently described how her relationship with Jax started. Here are the full details of the story.
The relationship of Faith Showers with Jax Taylor
Vanderpump Rules star Faith Showers talked to US Exclusive about her relationship journey with Jax Taylor. The relationship ultimately led to him cheating on his girlfriend Brittany Cartwright.
She began her story:
"Well this whole thing started up a year ago. Jax was DMing me on Twitter about a year ago, just being really flirty. I wouldn't say harmless, but just letting me know he was interested. I just kind of ignored it, but I would write him back cause at this time we were all hanging out."
Moreover, she also mentioned that Jax was not flirty with her neither on Twitter nor in person. Furthermore, she added:
"[Jax would say things like] 'Oh, Faith's butt's outrageous,' say things like that, or him and Peter, I'd catch them both looking at my body, I'm like, I literally saw him hit Peter, Peter's like, 'What?,' and they'd look at my butt," 

"There were times when we got really drunk, and everybody would be super intoxicated at a party and I'm intoxicated, and I have tattoos on my waist, and Jax said, 'Oh, show me your tattoo' and me being stupid would lift up my skirt to show my tattoos, cause I have a dress on. They'd think it's so funny to do it … I remember Jax calling Tom in the kitchen, 'Come look.' It was just little things like that. They're all really flirty with girls."
During the talk, she also mentioned Brittany. She added:
"I feel like Brittany was expecting Jax to do certain dirty things because in her mind, Jax was just being a man."
Faith also recalled the time when she got the text from Brittany when she was returning from the party in their apartment. Meanwhile, Brittany called her to stay the night. Stowers decided not to. The next day she again got the text from Jax saying the couple was trying to have a threesome with her the following night.
Furthermore, she explained:
"The next day I woke up and this was like 3 in the afternoon, 2 o'clock in the afternoon, around that time and I get a DM from Jax, and he goes, 'Hey, you should not have left. I talked Brittany into a threesome,'"

 "I said, 'Oh, I figured something was going on because I was the only one they're trying to get come back to the house.' I was like laughing, 'LOL, you guys are hilarious. Brittany's pretty cute though.' I'm kind of flirting with the idea, but I'm not serious. I think that's what pushed the envelope for him. OK now I'm bringing up threesomes, here we go."
You may like to read Jax Taylor and wife Brittany Cartwright celebrated their first wedding anniversary!
Afterward, in the summer Jax asked for Faith's number and also mentioned that things with Cartwright were "totally done".
Meanwhile, Faith invited Jax to her apartment but she knew there was nothing going to happen between them.
I was torn about it. I was, cause I know men always say that. I know men say, 'Oh, things aren't working out, I'm breaking up, or I'm leaving my wife,'"

"They say things like that a lot, but I had heard this for two months that it was trouble in paradise, and now I'm hearing that he's actually leaving her. He comes over at 3 in the afternoon, middle of the day, he was out running errands in my area, so I'm thinking, 'OK, nothing's gonna happen.' I was in the room writing music, so I had my recorder on. I let him come over, he comes into the room and it was almost immediate."
In between the talk, she also rewinds the moment between them which was so immediate. Furthermore, she revealed:
 "When he gave me a hug, I have on shorts on — it's hot, it's summer —he grabs my butt and I'm like, 'Jax, what are you doing?' He goes, 'Oh, you know, Faith, you know I've been wanting this for a long time' …  He's almost begging, but it was not in a disgusting or dirty way. It was like, he just really needed to talk to me and as he's talking to me, he's grabbing on me. One thing led to another. It happened so fast that … We weren't worried about protection, we weren't worried about anything, it was just so fast."
Also read Is Brittany Cartwright being cheated by her Vanderpump Rules' husband, Jax Taylor?
More About Jax Taylor
Jax Taylor is an American reality TV star and model. He is best known for his starring role in the Bravo reality series Vanderpump Rules, where he is frequently seen as a bartender working at Sur Restaurant. He is a former United States army. See more bio…