'Vanderpump Rules' Finale: Katie Maloney and Tom Schwartz gets Married; Scheana Shay opens about the Split!!!
Katie Maloney and Tom Schwartz are happily ever after the season 5 finale of Vanderpump Rules, whereas another marriage of Scheana Shay was coming to an end!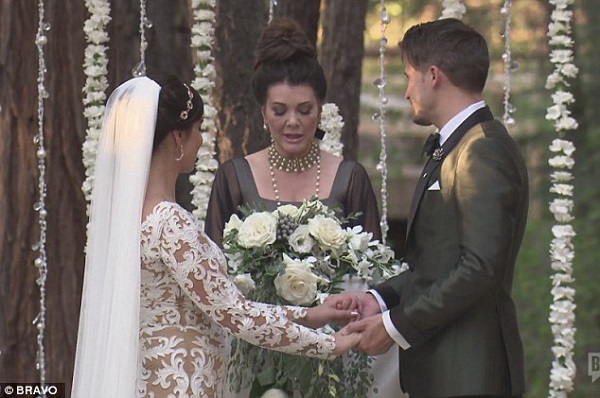 The Beautiful Marriage
After a rollercoaster season filled with the joint bachelor trip to New Orleans from hell and many fights and controversy over text messages, Vanderpump Rules fans finally have some good to see.
The wedding of Katie Maloney and Tom Schwartz was shown on 3 April 2017, night's episode, with the entire group coming together for the beautiful event.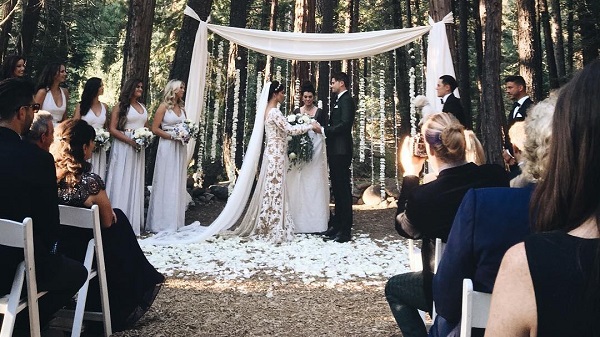 When the bride enters, the water work stars. The whole crew became emotional as Katie walked down the aisle as Katie Maloney for the last time.
They did not have an officiant, Lisa Vanderpump stepped in and became the unofficial officiant. The officiant was a humorous one and couldn't resist adding a clever "Tequila Katie" reference in her opening words,
"Never text with tequila."
Before the wedding, Schwartz had spent hours and wrote vows to his to-be-wife but at the time of taking vows, he dramatically ripped up the vows, instead let his heart do the talking. He said,
"I had been told that romance in L.A. was fleeting and often short-lived, often lasting only one night — according to my roommate Jax Taylor."
But jokes aside, the Bubbas' vows were incredibly heartfelt.
"I'm not crying. [Tom] Sandoval's the crier. Not me."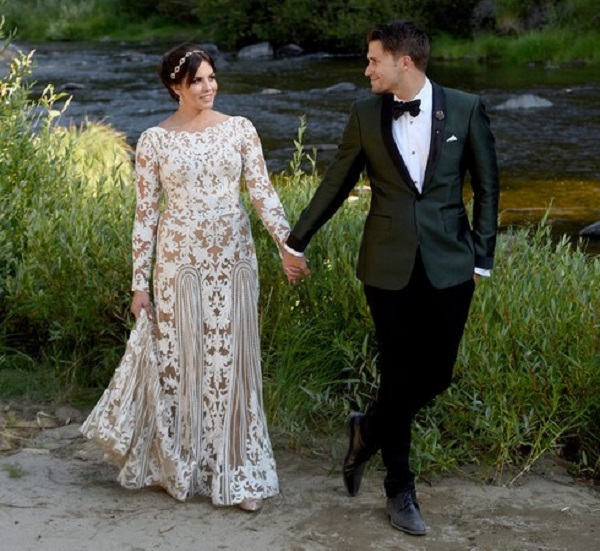 Katie and Schwartz agreed to take each other "for richer or richer," as Lisa phrased it, and the pair finally said the two magical words,
"I do."
Lisa announced them, man and wife,
"It's with a full heart and much pride and love that I now pronounce you husband and wife. It is my pleasure to introduce you to Mr. and Mrs. Schwartz."
You may like to read Vanderpump Rules stars, Tom Schwartz and Katie Maloney cleared about the rumors of their split!
Wedding Fever
Officially deemed "husband and wife," Schwartz and Katie were ready to party with their loved ones. The celebration was off to a great start.
Everyone out there could feel the love in the air. Well, everyone except Jaxas he pulled Brittany Cartwright aside to give her some bad news.
He told her,
"Listen, I don't think things are going well for us anymore."
Brittany was all teared up but the next moment Jax told her that he was just kidding. He will definitly marry her.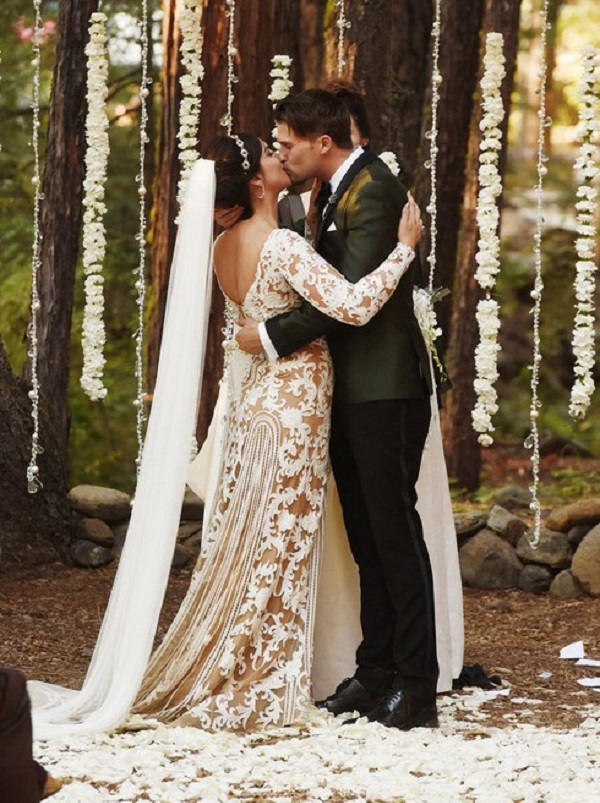 Wedding Plan
Tom revealed that they planned the wedding in twelve weeks. He said that could do it in a week as well,
"I was cocky. [I thought] I can do this in a week all by myself… I was wrong."
Also read Jax Taylor and wife Brittany Cartwright celebrated their first wedding anniversary!
Short bio on Tom Schwartz
Tom Schwartz is an American reality TV star and model. He is best known for appearing on the American reality show Vanderpump Rules. More bio…
Short bio on Katie Maloney
Katie Maloney is reality series star who made her debut through the famous reality show Vanderpump Rules. Vanderpump Rules is an American reality television series airing on Bravo that debuted on January 7, 2013, with the first season originally eight episodes. More bio…