Who is Vanessa Garcia? 4 Facts about Chris Jacob's Fiancee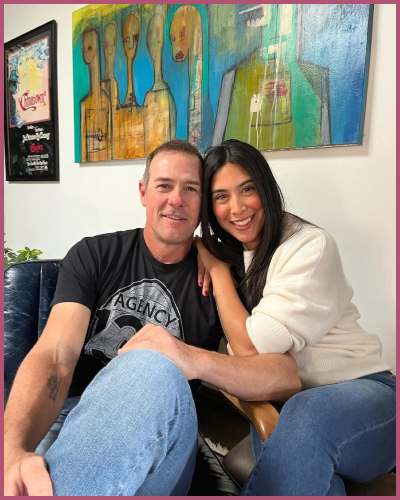 Vanessa Garcia is an American actress and model who works for Paloma Talent Agency.
The Celebrity fiancee of the Long Lost Family star is also part of the film 8.
5 facts about The Insider's dhow host's girlfriend Vanessa E Garcia.
---
1. Vanessa Garcia is engaged to Chris Jacobs
Vanessa Garcia is the celebrity fiance of the Long Lost Family star Chris Jacobs. They are engaged as they announced the big news in Thanksgiving 2021 after 12 years of knowing each other captioning a romantic snap of the duo with Vanessa writing,
We've known each other for 12 years… LOOK AT US NOW!❤️💍 🥰🤰🏻🧑🏼👶🏼🐶🐶
Happy Thanksgiving Everyone!!!!!!!!!!!! #Engaged💍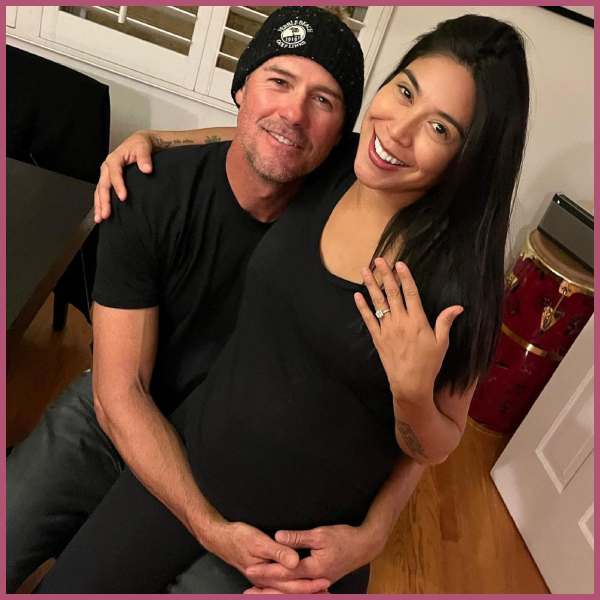 2. Vanessa is mother to daughter Scarlett
Vanessa Garcia is the mother of a nine-month daughter Scarlett Elizabeth Jacobs born on March 2, 2022, at 8:10 am. It's the first child together of the actor and actress. Announcing the child's arrival at Providence Saint Joseph Medical Center, they revealed,
Welcome to the world Scarlett Elizabeth Jacobs!👶🏼💞 3/2/22 8:10 am 7 lbs 13 oz I understand now… THIS is what it's all about!! ❤️❤️
Talking about their pregnancy announcement, the couple first debuted their baby bump and revealed the baby's gender captioning,
SURPRISE!!!!!🍼🎀👶🏻 THE SECRETS OUT!!!! 🤰🏻🤰🏻🤰🏻WE'RE HAVING A GIRL!!! 💞💞💞😱😱 Thank you love, @chrisjacobs70 for making me a mama!!! You're gonna be the BEST #GirlDad 😘😘😘
SEE YOU IN MARCH 2022!!!🤰🏻💞👶🏻👑🧸🎀🍼🩰🎈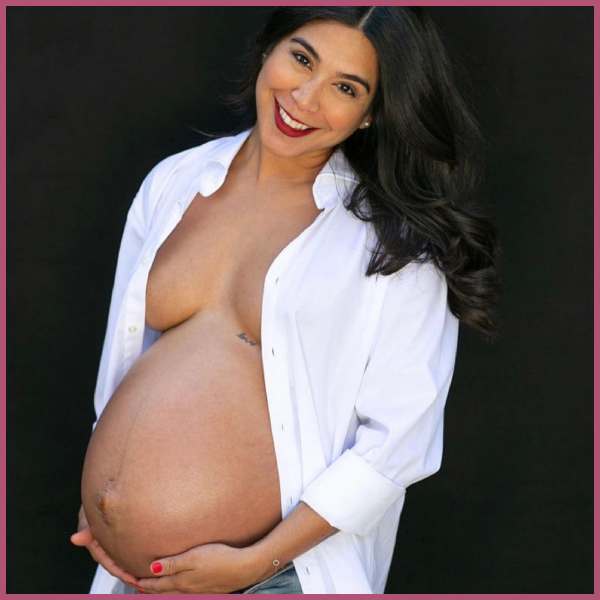 They also shared an ultrasound picture of the baby and expressed the happiness of being parents adding.
Chris and I just left our 2nd ultra sound… LOOK WHO LOVES TO SMILE FOR THE CAMERA ALREADY!! (Just like her parents!) 👪 😭❤️🎥👶🏼😭💞 -Daddy & Mommy can't wait to meet YOU!!!!! Now if you'll excuse me, I'm going back to crying AGAIN with joy
3. Vanessa is an American actress
Vanessa Garcia is an American actress who first rose to fame through Rob Reiner's star-studded 8, alongside Brad Pitt, George Clooney, John C Reilly, and Kevin Bacon.
Her credits include SWAT, MacGyver, NCIS, CSI, "FreeForms" Chasing Life, and Stitchers. She recently appeared in Mommy and Me series.
Vanessa also won Best Dramatic Actress at the 2019 Official Latino Film Festival for her role in the highly anticipated festival film IDYLL.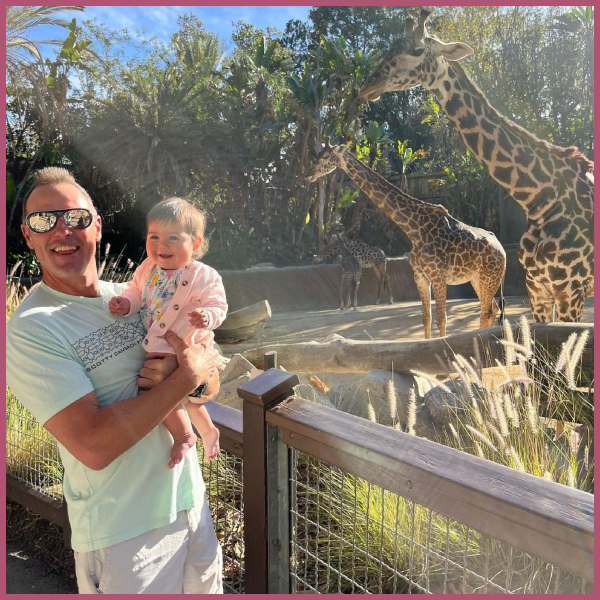 Vanessa Garcia's character has severe mental issues and substance abuse issues
Vanessa Garcia has dealt with her role play as Petunia, a young woman recovering from mental health and substance abuse issues. She was struggling to find the best way to make amends to her ex-fiance Vera in Los Angeles.
4. Vanessa and her partner Chris Jacobs are adventurous
Vanessa shares her interest in horseriding and often goes on outings with her fiance Chris Jacobs. She also enjoys Saturday night dates with her partner for years. The Instagram star posts daily and lifestyle content to her Instagram.
Also, Read Who is Juanita JCV? 3 Facts about the OnlyFans star