Unseen Photos from the Bridal Shower of Selling Sunset's Vanessa Villela!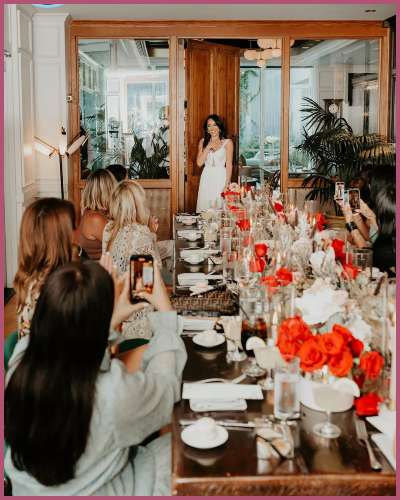 Vanessa Villela shared her bridal shower pictures and her upcoming wedding plans. 
She attended a surprise bridal shower orchestrated by her wedding planner Jenan Dakroub.
Learn the relationship timeline of Selling Sunset's Vanessa Villela and her fiance Tom Fraud.
---
Vanessa Villela, 44 is marrying her fiance Tom Fraud anytime soon! Catch up on her unforgettable surprise bridal shower.
Who is Vanessa Villela marrying? Photos from her Unseen Bridal Shower
Mexican-American actress Vanessa Villela is flaunting her bridal shower looks and picture as she is saying I do to her fiance Tom Fraud.
She is celebrating her second proposal and upcoming wedding, celebrating with friends and family at a surprise bridal shower at Lumiére Brasserie in the Fairmont Century Plaza.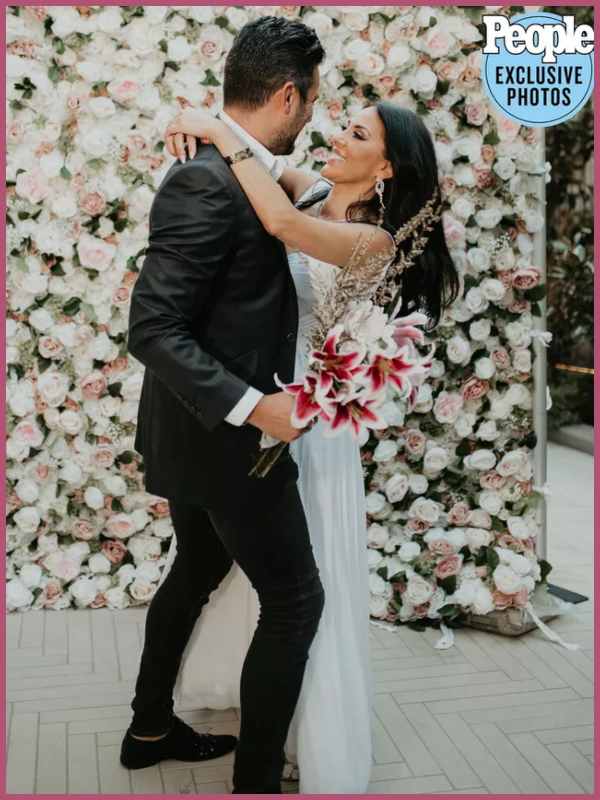 Their bridal shower in September 2022, was indeed memorable with family, friends, and an extravagant dinner. The main fun part of the event turned out to be the bride and groom games.
Updated: They married on September 3, 2022, in San Diego in presence of 69 guests.
Also, Read Limp Bizkit's Fred Durst Marries Arles in a Secret Los Angeles ceremony!
It was a Surprise! Vanessa Villela's wedding planner Jenan Dakroub arrange the Bridal shower
Selling Sunset's real estate agent Vanessa Villela has revealed how her wedding planner Jenan Dakroub had a surprise bridal shower for her. She revealed the same with the statement saying,
"So my wedding planner, Jenan Dakroub, has become super close to me. She asked me to do a bridal shower and I said I don't have time. We're so close to the wedding, we have so much to finalize"
The Mexican theatre artist turned reality TV presenter, explains how her planner led her to tears with the amazing bridal shower. She initially was told that she was taken for a pre-wedding shoot.
"So she said, 'Well I need to do a photo shoot for you before the wedding' . . . and when I arrived at the restaurant [for the shoot], all of my bridesmaids and my closest friends were there. I honestly started crying."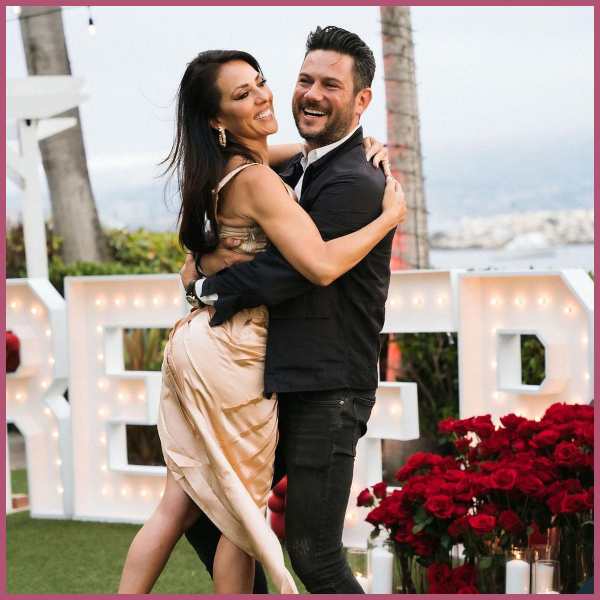 Also, Read Christina Haack and Joshua Hall's wedding in Maui Ceremony for 2nd Time!
Relationship Timeline of Vanessa Villela and Tom Fraud
Selling Sunset star Vanessa Villela is planning marriage with her photographer fiance Tom Fraud. The couple who showed up in season 4 of Selling Sunset officially celebrated their engagement news on January 29, 2022.
The groom-to-be's real name is Nick Hardy but is famous with the professional name Tom Hardy. He has worked effortlessly on brand campaigns for JD Sports, PowerBar, New Era Cap Company, Starbucks, and more.
Tom Hardy met his soap opera actress, bride-to-be Vanessa in October of 2020. The two met before the filming of Seasons 4 and 5 of Selling Sunset and Nick also flew to Mexico in between the COVID pandemic.
Also, Read Unseen Photos from the Love Island's Marcel Somerville Wedding! Why did only a few Islanders show up?