'Selling Sunset' star Vanessa Villela Engaged! Her partner Tom Fraud set a romantic sunset proposal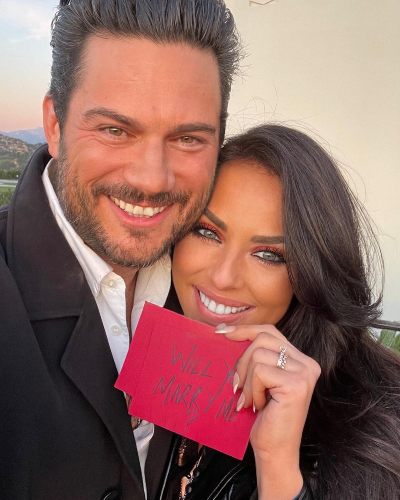 Vanessa is a Mexcian actress who turned real estate agent as of now
She is the cast member of Selling Sunset's fourth season
Selling Sunset star recently announced her engagement to her partner Tom Fraud
---
Vanessa Villela, 44, and her partner Tom Fraud are officially together.
Fraud is a photographer and the creative director of Lascivious, a UK-based lingerie brand.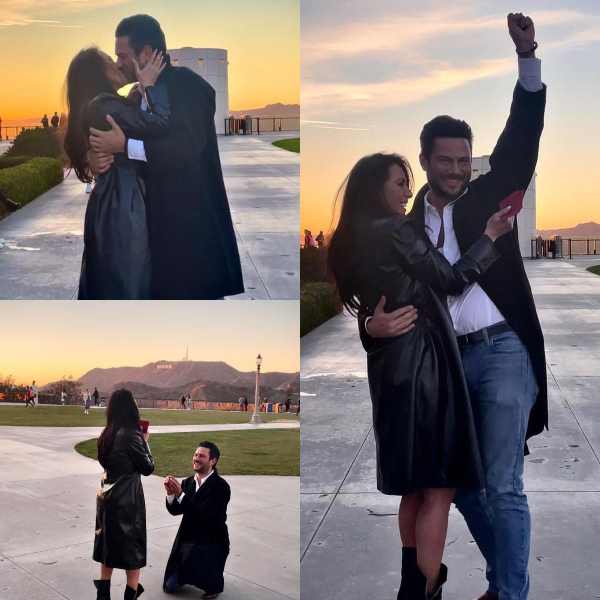 The former soap star took to Instagram on Saturday to announce her engagement to partner Tom Fraud. On January 29, she shared a video of their heart-melting moment along with beautiful pictures with fans on her respective Instagram account.
She said,
"Two souls one heart! I SAID YESSSSSS."
Previously, she dated Cuban actor Mario Cimarron but their relationship didn't work and parted ways after four years of relationship in 2013.
Also read "Romain Bonnet was married to Mary Fitzgerald before the show 'Selling Sunset'! 6 interesting facts on Romain"
Romantic sunset proposal
Fraud set a romantic sunset proposal with the iconic Hollywood sign in the background.
He got down on one knee at the Griffith Observatory in Los Angeles with a number of red cards in which he wrote 'Will you marry me?'
In a video, Vanessa could be heard laughing with joy as she stood on the steps of the observatory.
Venessa wore a sleek black leather trench coat and high-heeled black boots. On Instagram, she wrote a long caption about their relationship.
"One year ago I met the man of my dreams the one makes my heart skip every time, the man that makes me better in every single way, the man that I respect, adore, admire, and love with all my heart,"
She continued,
"You came into my life when I least expected it and you came to make my dreams come true. Our love story is like a movie and you are my prince!! I always dreamed that I will find someone that will love the way I do and I could give my heart fully, thank youuu for coming into my life mi amore!,"
The real estate agent also added that she had "manifested" Fraud as her partner. Fraud is the man of her dream with whom she wants to grow older together.
Vanessa Villela on Selling Sunset
Vanessa joined the cast of the Selling Sunset's fourth season which premiered in November on Netflix. She made her appearance alongside fellow newcomer Emma Hernan. The other cast includes Mary Fitzgerald, Christine Quinn, Chrishell Stause, and Maya Vander.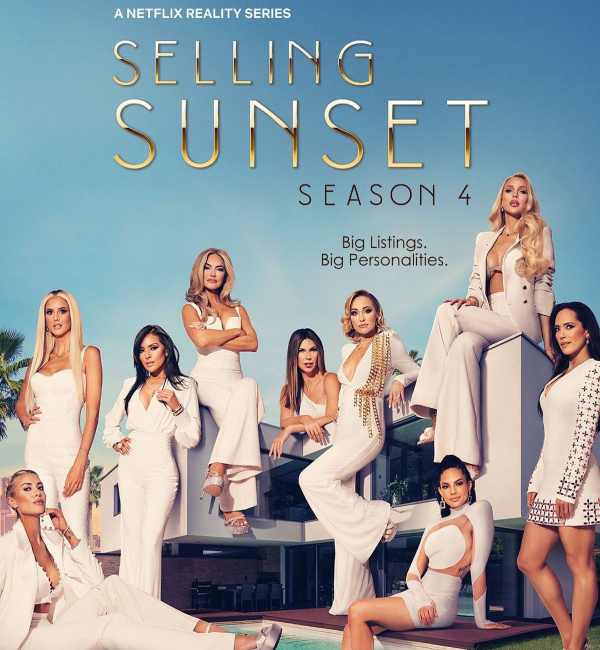 Due to COVID -19 pandemic, season 4 has been dropped on November 24. However, she will appear in the 5th season of the show.
The premiere date for Season 5 hasn't been confirmed yet. As per a fellow real estate agent Mary Fitzgerald, the filming of season five had already wrapped in mid-December.
She shared a photo from The Oppenheim Group offices and captioned,
"Lots of today because we are officially wrapped with Season5!"
In August, Villela tested positive for coronavirus shortly before the fifth season was set to start production. In December, she told Page Six,
"Out of 11 weeks of filming, I was sick for five. I got COVID in August and we started filming right in that moment, so obviously they couldn't wait for me. I had a very strong COVID case. It's called long COVID. I'm still dealing with it."
Also read "Chrishell Stause and Jason Oppenheim broke up on issue regarding family!"
More aboout Vanessa Villela
Vanessa Villela is a Mexican-American actress and real estate agent. She made her first television appearance in the Mexican television sitcom Muchachitas where she made her cameo appearance as a student. Villela rose to fame for her starring roles in Una Maid en Manhattan and El Senor de los Cielos.
Vanessa holds dual citizenship of Mexican and American. She got an American citizen on October 2, 2017. In 2002, she made her theater appearance in the Mexican play EI protagonista. Similarly, her debut film was Tres where she portrayed the role of Jacinda. She got a role as Isabel in the 2018 film, En Altamar. In 2021, she made an appearance in the Netflix reality television series, Selling Sunset.
Also read "Wedding details of Heather Rae Young and Tarek El Moussa!"