Who is Vanessa Villela's to-be-husband Tom Fraud?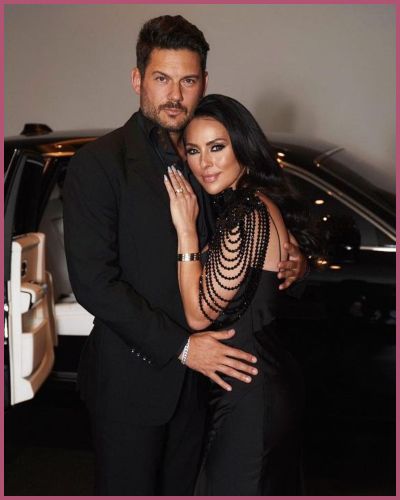 Vanessa Villela is now all set to marry her fiance Tom Fraud
Selling Sunset star officially celebrated their engagement news on January 29, 2022
Tom Fraud is the photographer and creative director of Lascivious
---
'Selling Sunset' star Vanessa Villela, 44, is happily engaged to her guy Tom Fraud!
The happy couple who got engaged earlier this year is now looking forward to their nuptials.
Tom set a romantic sunset proposal to Vanessa Villela
Fraud set a romantic sunset proposal with the iconic Hollywood sign in the background.
He got down on one knee at the Griffith Observatory in Los Angeles with a number of red cards in which he wrote 'Will you marry me?'
In a video, Vanessa could be heard laughing with joy as she stood on the steps of the observatory.
Venessa wore a sleek black leather trench coat and high-heeled black boots. On Instagram, she wrote a long caption about their relationship.
"One year ago I met the man of my dreams the one makes my heart skip every time, the man that makes me better in every single way, the man that I respect, adore, admire, and love with all my heart,"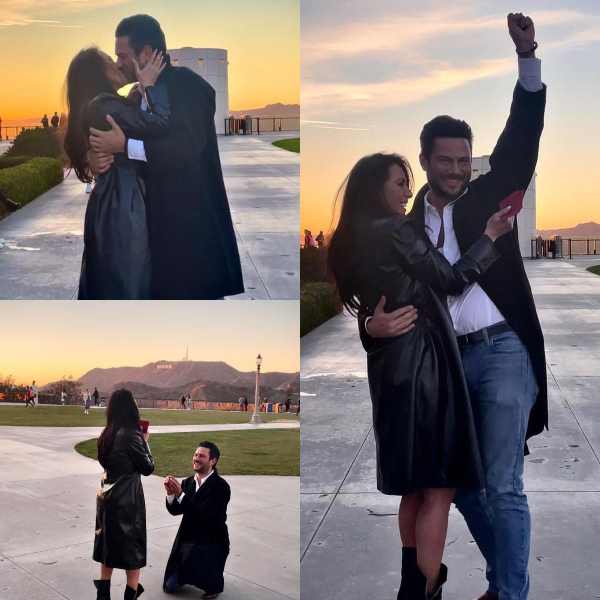 Also read Selling Sunset star Vanessa Villela Engaged! Her partner Tom Fraud set a romantic sunset proposal
She continued,
"You came into my life when I least expected it and you came to make my dreams come true. Our love story is like a movie and you are my prince!! I always dreamed that I will find someone that will love the way I do and I could give my heart fully, thank youuu for coming into my life mi amore!,"
The real estate agent also added that she had "manifested" Fraud as her partner. Fraud is the man of her dream with whom she wants to grow older together.
Vanessa marrying her fiance Tom Fraud anytime soon
Mexican-American actress Vanessa Villela recently got a surprise bridal shower party early this month.
This is the second proposal that Vanessa received from her soon-to-be husband. The surprise bridal shower was held at Lumiere Brasserie in the Fairmont Century Plaza on September 5, 2022.
She revealed how her wedding planner Jean Dakroub had a surprise bridal shower for her. Vanessa stated,
"So my wedding planner, Jenan Dakroub, has become super close to me. She asked me to do a bridal shower and I said I don't have time. We're so close to the wedding, we have so much to finalize."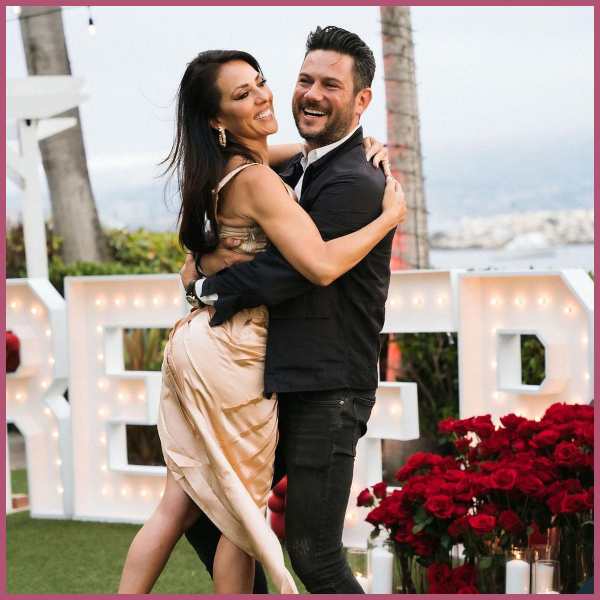 The Mexican theatre artist turned reality TV presenter, explains how her planner led her to tears with the amazing bridal shower. She initially was told that she was taken for a pre-wedding shoot.
"So she said, 'Well I need to do a photo shoot for you before the wedding' . . . and when I arrived at the restaurant [for the shoot], all of my bridesmaids and my closest friends were there. I honestly started crying."
Brief about Tom Fraud
Tom Fraud is the photographer and creative director of Lascivious, a UK-based lingerie brand. His real name is Nick Hardy but is famous for the professional name Tom Hardy.
He has worked effortlessly on brand campaigns for JD Sports, PowerBar, New Era Cap Company, Starbucks, and more.
Tom Hardy met his soap opera actress, bride-to-be Vanessa in October of 2020. The two met before the filming of Seasons 4 and 5 of Selling Sunset and Nick also flew to Mexico in between the COVID pandemic.
Similarly, the couple is now planning to tie the knot as soon as possible. The couple who showed up in season 4 of Selling Sunset officially celebrated their engagement news on January 29, 2022.
Also read Jawan Harris Planned a Proposal during Pregnancy of Tiffany Evans! Find out how