The versatile reporter of the renowned CNN news channel, Boris Sanchez! Grasp more professional and personal details about him!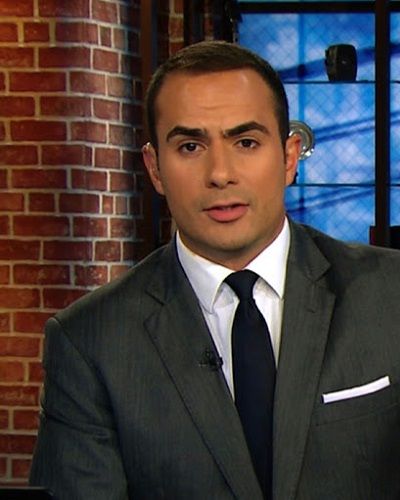 Boris Sanchez, being one of the popular news journalists and news correspondents in America, is very dynamic in nature
He is famously known for his reporting skills
His career is closely related to the CNN channel as he works in the channel for reporting the natural calamities that hit cross all over the US
---
Be with us to know the facts and personal information available about the celebrity.
Also read: BBC journalist Rachel Bland loses the fight to metastatic breast cancer!
CNN and Boris Sanchez
The journalist, Boris Sanchez is a CNN U.S. Correspondent based in Washington, D.C. He initiated his work on CNN in the month of June 2015. He joined as a New-York based correspondent and relocated to his hometown of Miami a year later.
With his hard work, he was able to cover numerous breaking news events. And this news includes being one of the first reporters on the scene at both the Fort Lauderdale Airport shooting (2017) and the Orlando Pulse Nightclub massacre(2016).
Similarly, in the year 2016, Boris Sanchez could cover several historic natural disasters which include tragic flooding in Louisiana, Hurricane Matthew in northern Florida, and a violent earthquake in Ecuador.
In the same year, the journalist traveled across the country. The reason for his traveling was to speak with voters and he reported from the battleground state of Florida on Election Day.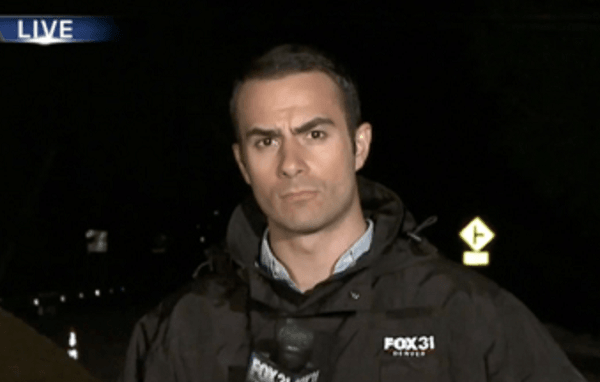 With the responsibility of joining CNN, he also anchored the 10 p.m. newscast at FOX 31 Denver. And also he contributed coverage across all the stations' programs since the year 2012.
Moreover, Sanchez anchored breaking news coverage of the Arapahoe High School shooting (2013), the Black Forest Fire (2013), and the devastation caused by the historic flood of September 2013.
Besides, he also broke a series of stories on the implementation of Amendment 64, which legalized the recreational use of marijuana in Colorado. Talking about his achievement, his work culminated with a 2015 Heartland Regional Emmy Award.
Financial status of Boris Sanchez
Despite being in the journalism industry for a little time than many others, he progressed to a very far extent. This is also the reason that he was offered the job from CNN themselves which he accepted.
Though the CNN correspondent hesitates to open up about his financial and personal life, sources are still able to get some information out once in a while.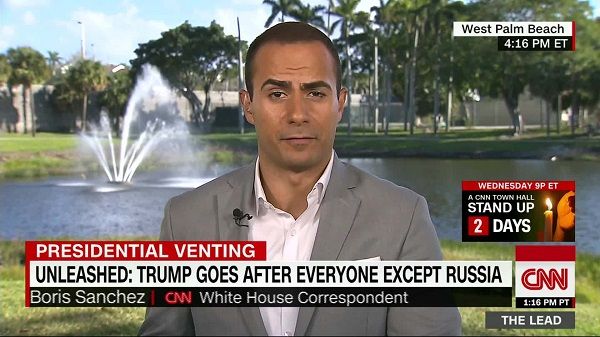 According to some sources, Boris Sanchez's net worth is estimated to be around 2 million dollars. However, he hasn't revealed his salary. Talking about his online presence, he is active on Twitter only.
Surprisingly, he has more than 7 thousand followers. He doesn't seem to be active on any other social media such as Facebook or Instagram.
Boris Sanchez's personal life
The journalist is able to maintain a low profile about his personal life. However, there was once a rumor that he was gay. But all those fake rumors were crushed when he married a woman named Jennifer Piekut. The couple tied the knot on 17th September 2016 in Sacramento, California. They do not have any children yet.
Also read: "Shut up," says CNN Journalist, Know why. Also, read his family's loss and his relationship
Some more interesting facts
There are some more spellbinding facts about the successful journalist. The first one is that because of his classic handsome look, he also got an opportunity to try his hands at acting. Boris Sanchez was offered the role in a movie called Salvador Soy Yo back in the year 2014.
The second fact about Boris Sanchez says a lot about his nature. Due to his passion for journalism, he has some peculiar interests. It is common that most people are fond of a good action movie or a love story. However, Sanchez is a little different from others as he loves to watch documentaries about Serial Killers.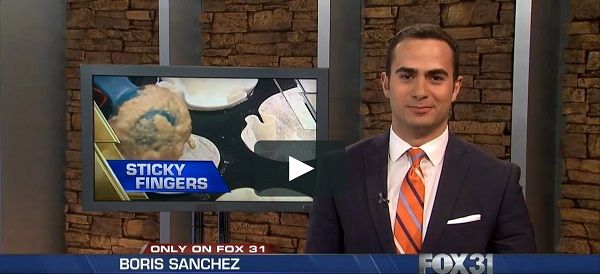 Very few people may know about the fact that Boris Sanchez's favorite sport is NBA basketball and he goes to their major sports events regularly.
And here is the last fact about Boris Sanchez. He was born in but his family moved to America later. Though the family has moved to the other place, he has not completely cut off from his Cuban heritage. He loves Cuban food more than any other food in the world.
Reference: edition.cnn, famebytes