Veteran actress Fay McKenzie dies at age 101!
The actress of yesteryears Fay McKenzie is no more. She breathed her last on 16 April 2019 but the news was made public only this week. It was her relative Bryan Cooper who made the announcement.
Fay McKenzie and her death
Fay McKenzie was a child star of the silent era of cinema. She grew up to a beautiful and talented actress. She was the leading lady in many of Gene Autry's films. Fay has died on 16 April 2019 but it was only this week that her relative Bryan Cooper made the announcement of her death. Her death is said to be a peaceful one in her sleep. She was of the ripe old age of 101. She is survived by her son who is actor Tom Waldman, Jr., daughter Madora McKenzie Kibbe and her two grandchildren.
Fay McKenzie and her career journey
Fay was just 10 weeks old when her parents introduced her in front of the camera. Her date of birth is 19 February 1918. Her parents and one cousin were in the show business. She is the youngest of two children of her parents.
Fay was schooled on the sets and had attended the famous Little Red Schoolhouse at MGM. She was classmate to Betty Grable, Ann Rutherford, and June Storey. Fay did a number of films in her teens and before the age of 21, she had already established herself as a great actress. She had also done her Broadway debut earlier at age 17.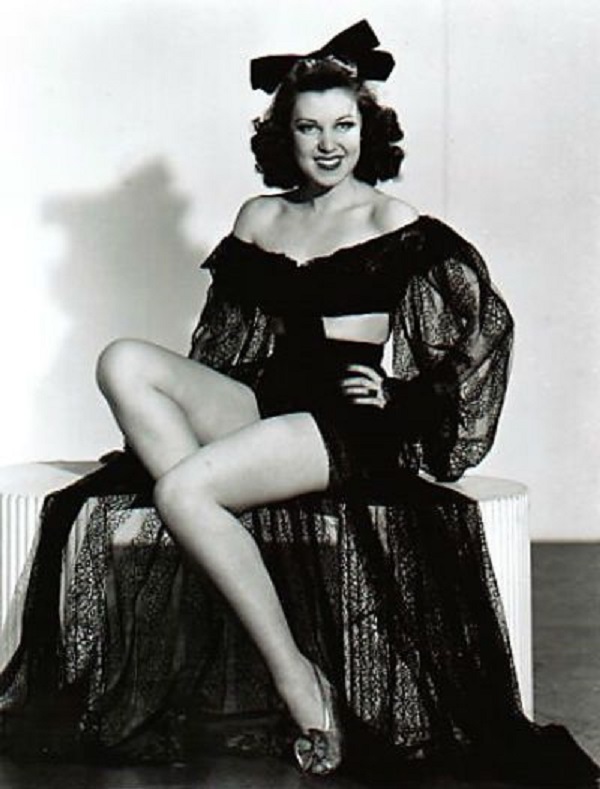 Her time doing Gene Autry's films
She got added fame when she was the main heroine of Gene Autry's films such as Down Mexico Way (1941), Sierra Sue (1941), Home in Wyomin' (1942), Heart of the Rio Grande (1942) and Cowboy Serenade (1942). These were mostly filmed at Republic Studios.
She had talked about her time with Gene:
"I got an enormous amount of fan mail so we were teamed from then on! I loved working with Gene, he was terrific… He was also a brilliant businessman! Not a fly-by-night. It was a wonderful, rich experience. I would get to the studio early, about 5, go past the publicity department, and often someone would come out and get me to sign some piece of paper."
She had continued:
"They shoved a release in my face. I never read the papers, as I was so protected by my family and never suspected anything could be wrong. One day Gene arrived at the same time I did and saw what was happening. He ragged me all day long! 'You could have signed away your salary! That is the dumbest thing I've ever seen!' And he was right! But, my theory has always been if you expect good, you'll find it!"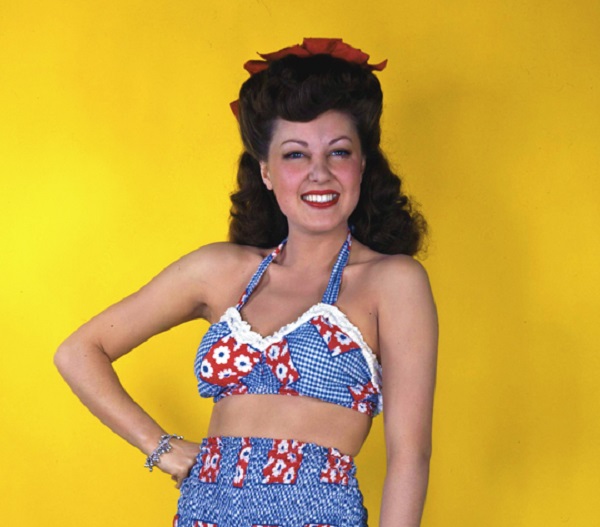 Fay McKenzie and her other films
Fay has also done other films such as Remember Pearl Harbor!, and also performed with the Hollywood Victory Caravan. She also did radio shows.
Fay McKenzie and her personal life
Also, read Canadian model Stefanie Sherk dies peacefully! She was only 37!
Fay married actor Steve Cochran in 1942 but within two years the couple divorced. They have no children. In 1949, she married Tom Waldman. They have two children; Tom Jr. and Madora.  Tom Sr. died in 1985.
Source: Fox News