Veteran Hollywood actress Frances Conroy-her eye damage, American Horror Story, filmography, and relationships!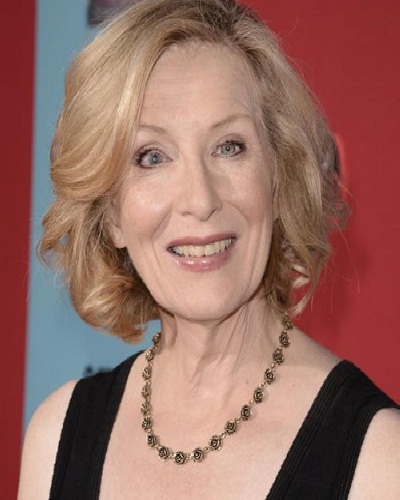 American veteran actress Frances Conroy is an aging beauty who has given her fans several notable roles. Her eyes are of different sizes and her left cornea has a whitish hue. A quick look back at her life and career!
Frances Conroy and her life before her fame
Frances hails from Monroe, Georgia, the USA. She is 67 years of age now and has aged gracefully. Her parents Ossie Ray and Vincent Conroy were both in the business line.
She has Irish roots from her father's side. After graduation from Dickinson College, she took up drama as a course study. Her parents always supported her in her career choice.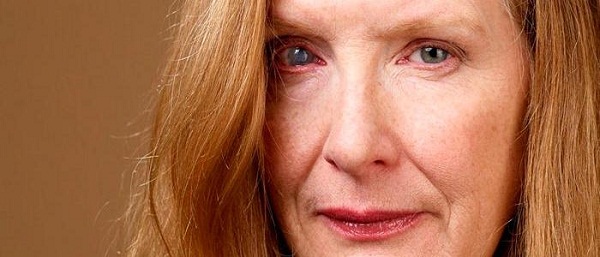 Frances was an active participant in school and college plays and theater. She later studied at Juilliard School and Neighborhood Playhouse.
Frances Conroy and her career
Frances first started work in the theaters. She toured with theater companies and also used to be a common member of regional plays. It was in 1979 when Woody Allen gave her a role in a Manhattan movie. She performed well and in 1980 also debuted on Broadway. She was tasting success all along and this also helped her bag more and better roles for herself.
Her performance was appreciated by the audience as well as critics and she earned several awards for it. Her most appreciated role was in Six Feet Under.
In 2004, she won an award for her wonderful portrayal. In 2008, she appeared on Desperate Housewives and this too added to her fame. Later, she joined the cast of the American Horror Story.
For this role, she did not use any contact lenses as the script demanded a person with a damaged eye. Along with this role, Frances also bagged another major role as Joker's mother named Penny in the Marvel movie Joker.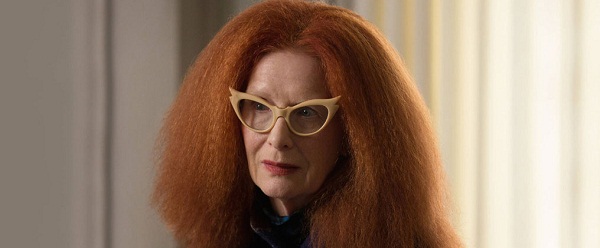 Frances Conroy is a wonderful and talented actress and continues to rule the industry with her excellent and brilliant performances.
Is Frances Conroy married?
Frances Conroy married her boyfriend and actor Jan Munroe in 1992. The couple shares a healthy married life and has no children.
What do co-stars of Frances Conroy say about her?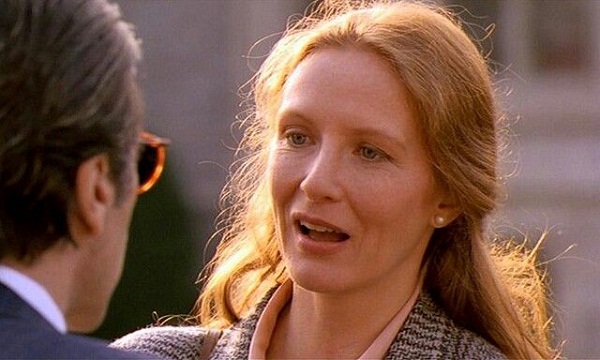 Natalia Dyer had worked with Frances Conroy in Mountain Rest which was released in December 2018. Natalia felt that she got to learn a lot from Frances. She recalled:
"I remember we'd ride together in the morning on the way to work and just have very normal conversations just getting to know each other a little bit. We'd get set and she would transform."
Natalia is very fond of Frances and finds her inspiring, She further said:
"[Conroy's] a veteran but she's still so playful in what she brings, at least from what I see, which is very inspiring. It was lovely to see her have such an uninhibited approach to it and very willing to try things and bring a lot of things to the table that weren't on the page. She was great. I don't think I've ever worked with anyone quite like her."
She concluded:
"It's like a classroom, which is great."
Short Bio on Frances Conroy
Frances Conroy is an American actress. People mostly recognize her for her role as Ruth Fisher in the television series 'Six Feet Under'. Additionally, she has appeared in several other movies and television series like 'The Mist', 'American Horror Story', and 'Arrested Development' among others. More Bio…
Source: Puzzups.com, page six