The veteran journalist, Charlie Rose opens up about his heart surgery "I'm a bionic man" says Rose
Charlie Rose, who started off as a weekend reporter for "WPIX-TV" in 1972 has now spent his 45 years in the field of journalism. Influencing people and encouraging them has always been a great personality of Rose. However, being 75-years-old has been a sort of disadvantage for Rose lately. At the age of 75, anyone can suffer from various diseases as the aging is followed by weakness. Rose went through a heart surgery back in February and after 5 months, he has finally shared about how he is feeling after the surgery.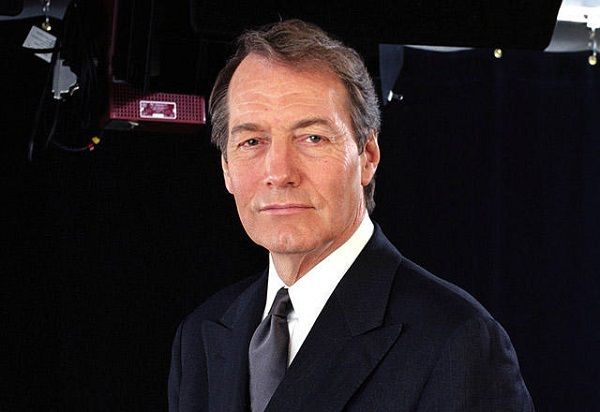 A bionic man
Rose was the guest on the Late Show hosted by Stephen Colbert which was aired on 25th of June. The cheerful Rose didn't stop himself from making the atmosphere light and fun. Although he was the one being interviewed, he made the show his own, we can say.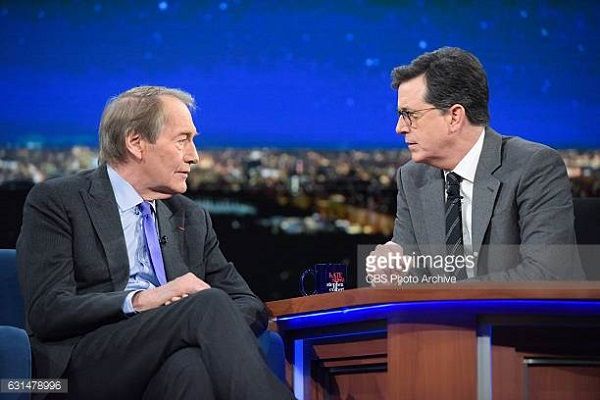 After being called out in the set, they talked about the boy scouts and Rose, himself being a Northern Boy Scout. The second thing that came up in the interview was, of course, the heart surgery. Stephen asked about his condition after undergoing the heart surgery.
"How are you doing? Since the last time we had you on here, you had heart surgery in February. Are they building a bigger, better, indestructible Charlie Rose?"
And the reply from Rose was just simple:
"A bionic Man."
Rose continued:
"I've got two artificial valves and I'm not sure what's next? But I'm ready."
Of course, our strong and healthy Charlie is ready for anything. After all, he has a long life to live. Even Stephen had to agree that Charlie was still tough as hell and had to show some his old healthier days, which included his tumbling skills as well. Ugh! That was just absolutely amazing! No one could do that better than Rose. The Bionic man is just full of surprises, isn't he?
Pig and cow competing to keep Rose alive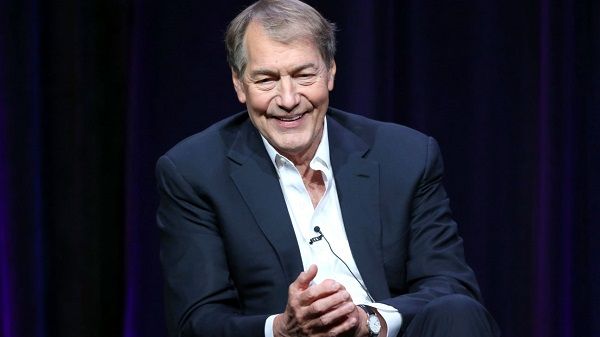 That's not all that Rose can do. Being at the age of 75, Rose has made it clear that his old-age isn't going to prevent himself from working. Even after 45 years, Rose doesn't think there is need to retire as he is working for numerous shows till this date. However, this busy man had to take a break for the surgery. And that break wasn't too long let me remind you. He had to stay just a week for the surgery. Yes, only a week. Rose said of the surgery:
"That doctors went in there and gave me a new valve — a cow valve. And the other one is a pig valve."
And then he joked:
"I've got a pig and a cow competing to send blood to my heart."
Only Rose can joke in such a witty way. He also opened up about his working and on top of that, Rose has decided to go on a surf again. He hasn't asked his doctors yet but I'm pretty sure no one can ever stop this guy. He just an old man with an extremely young heart. The interview was just amazing one filled with laughter. I think you should watch it on your own:
Short Bio on Chalie Rose
Charles Pete "Charlie" Rose Jr., is an American television talk show host and journalist. He is known for his own talk show "Charlie Rose" and the show called "Person to Person", in which celebrities are interviewed in their homes. He is the unforgettable part of "CBS This Morning and "60 minutes", a news magazine television program. This gentleman has interviewed many celebrities, institutional leaders, and political figures, which includes Donald Trump, Bill Gates, Steve Jobs, Syrian President Bashar al-Assad, U.S. President Barack Obama and his wife Michelle, actor/producer Leonardo DiCaprio, actor Bradley Cooper, Vladimir Putin and much more. More Bio…