Vicki Gunvalson said Yes! The RHOC star is engaged to her boyfriend Steve Lodge!
Vicki Gunvalson said Yes! The Real Housewives of Orange County star Vicki Gunvalson has climbed the next step of her relationship with her boyfriend Steve Lodge. The couple is engaged and is set to get married.
Vicki Gunvalson is engaged
The reality TV star Vicki Gunvalson is engaged to her boyfriend Steve Lodge. Vicki, 57 announced this happy news this Friday on her social media. She put up a picture of her with Steve and captioned it:
'I said "YES"
She added to it heart and diamond ring emojis and the hashtags #engaged #happy #mylove. In the image, Vicki's new sparkler is also revealed. It is of rose gold and diamond studded.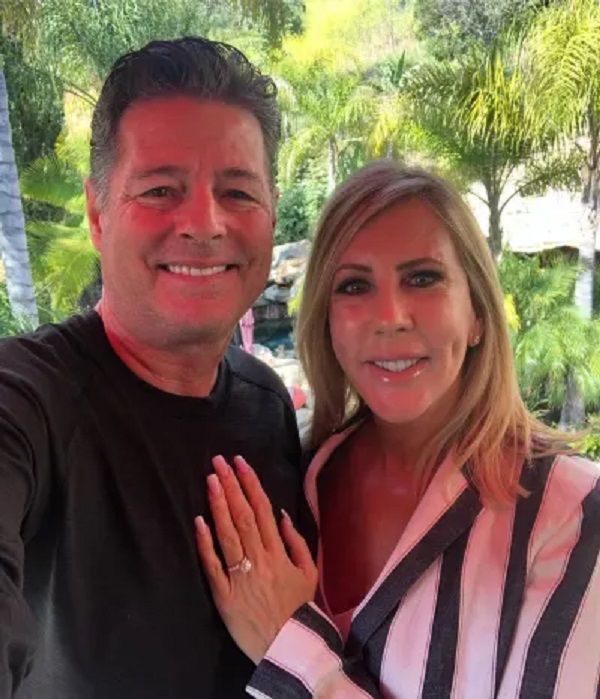 An insider also provided details of this engagement which Steve wanted to be a private affair. The source told Page Six:
"It wasn't filmed."
The source continued:
"He really wanted to do it privately. He wanted to do it because the two of them are in love and wanted it to be a private, special moment."
Also read RHOC star Alexis Bellino is happy in her new relationship with Andy Bohn!
The proposal of Steve Lodge
The source revealed that Steve had proposed to Vicki over a homemade dinner. But he asked all of their six children for their blessing before he went ahead to propose to his Lady love.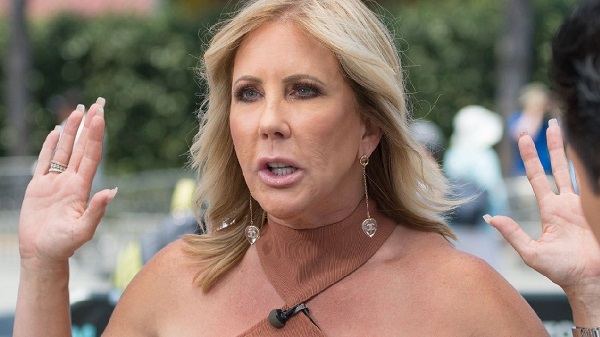 Steve has been contemplating to propose to Vicki for a while, the source said.
'He got all of her kids' and his kids' blessings before he did it,'

'He made her a romantic meal at home and then popped the question on Monday night.'
It was a surprise proposal for all.
Compliments from friends follow…
The friends and colleagues of Vicki Gunvalson began pouring in their congratulations on social media and in person. Bravo head Andy Cohen wrote:
'And the OG of the OC lived happily ever after…..'
Her co-star Tamra Judge kissed Vicki on hearing the engagement news. She is extremely happy for her.
Vicki Gunvalson and Steve Lodge – their relationship
Steve and Vicki have been dating now for nearly three years. He met her in April 2016 at a charity event. Vicki had said on RHOC that she is ready to become a wife again. Last year she had spoken about a potential wedding:
'Small. Our circle is getting super small. Maybe on a ranch or in the country, just something really easy. I don't want the big ballgown.'
She was not sure whether she would like the wedding event to be filmed. She had said:
'Maybe. We'll see. We might go to Vegas one day! Who knows? When it's right, it's going to be right. But right now I'm just happy with him and we have a great time together.'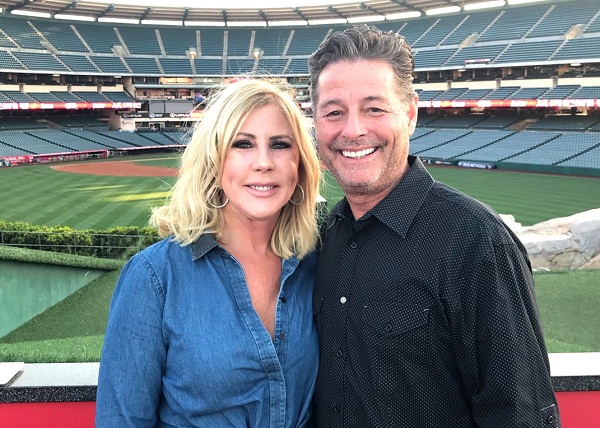 After the engagement, Vicki told PEOPLE magazine:
'We're so happy,'

'He's an amazing guy and the proposal was perfect. I can't wait.'
You may like to read Health update! Briana Culberson who is a case of lupus feels better now reveals her husband Ryan Culberson!
Vicki Gunvalson and Steve Lodge and their previous relationships
She was married twice before. Her first marriage was to Michael J. Wolfsmith in 1982 but they divorced in 1991. She later got married to Donn Gunvalson in 1994. But the couple separated in 2014 after 20 years of togetherness. She has two grown-up children.
After her divorce with Donn, she was dating Brooks Ayers. But their relationship was a rather rocky one. This relationship continues to be troublesome with Vicki claiming in one of the episodes of RHOC that Brooks still owes her money. She had said:
'I'm going after him … for money he owes me,'

'He owes me a lot. I have an Excel spreadsheet on him.'
Steve, 60 has 4 children of his own. His ex-wife was Sherrie. This paratrooper in the US Army also had a political career in 2012 and 2016. He has a radio host brother Roger Lodge. His biological father had left them when they were small and his mother has remarried.
Source: Daily Mail, Page Six, earn the necklace