Vicki Gunvalson trolled for crediting apple cider vinegar gummies for her hot figure!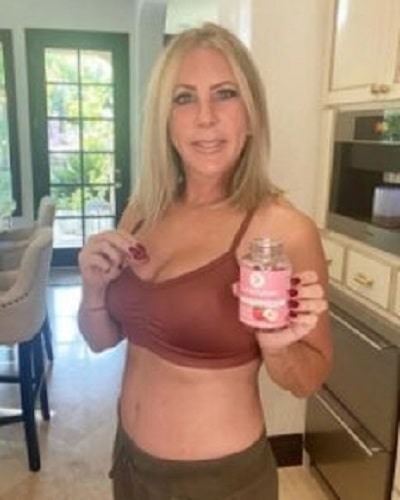 RHOC star Vicki Gunvalson claimed that apple cider vinegar gummies are responsible for her hot body. And her social media followers were not thrilled. Many began trolling her for her fake claims. Read on to grab the details!
Vicki Gunvalson and her gummies claim
Celebrities sometimes talk a lot of things that are not substantiated. They speak their experiences but these cannot be generalized. RHOC star Vicki Gunvalson is no exception to this. She showed off her great physique on her social media and said that she got this hot body after she had apple cider vinegar gummies. And fans are not excited about her these tall claims. They started trolling her for it.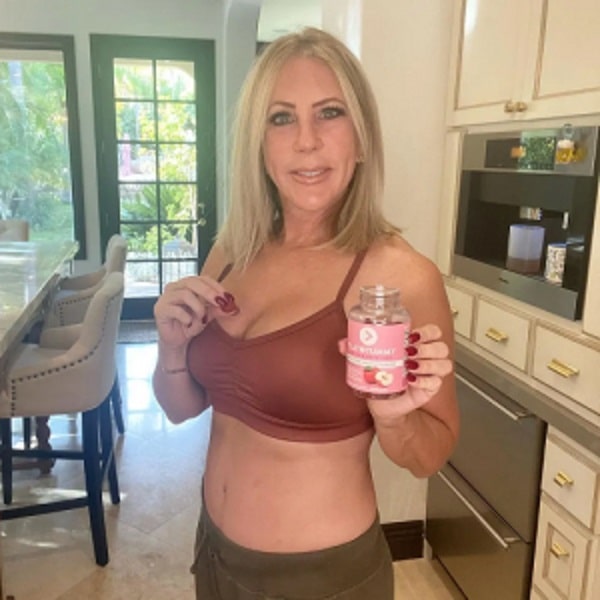 Vicki uploaded a series of photos on her Instagram which reveal her figure. But with these photos, she advertised that apple cider vinegar gummies were responsible for part of it. She did not say that the gummies alone gave her such a great figure but credited it for some of it. She captioned the series of photos:
"Merry Christmas from me, to me 🎁 I just had to get myself more Apple Cider Vinegar gummies!"
The reality TV star continued:
"They're so much yummier than those yucky ACV shots I used to take but still provide me with all of the benefits. I've been taking 2 a day to regulate my digestion and support my weight management goals, and considering how fast the holidays have crept up, these have been my tummy's saving grace!"
Trolls for the post and Vicki
Vicki's social media followers were not taking anything that she said They were not amused. One fan wrote:
"DAMN Vicki 🔥🔥,"
And another queried:
"Is it really the gummies?"
The followers also speculated that Vicki has gone under the knife and the nips and tucks have given her that amazing look. Hence, one fan of hers wrote:
"Seriously. After god knows how many surgeries. You can honestly post this??!!"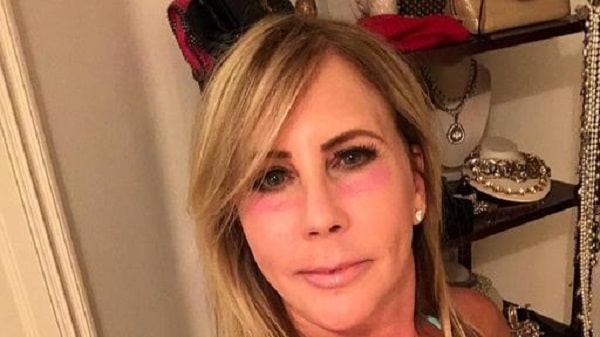 And another follower added:
"Oh the beauty of Instagram and tummy tucks!! They might be good for maintaining her tummy tuck. Do we get the tummy tuck before or after taking them?"
Another fan commented:
"Wow ❤️never looked better maybe not being on housewives is doing the trick,"
Vicki and her time on the show RHOC
Vicki became a household name on the show RHOC. She left the popular reality show. But she has not slowed down in life. In fact, after she left the show, she announced that she has purchased a luxury vacation home in Mexico. Additionally, the reality TV star also bought a brand new mansion in North Carolina!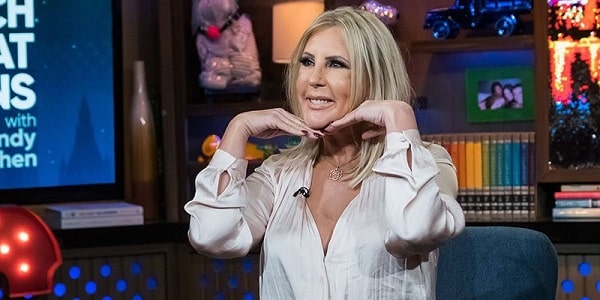 On her social media, Vicki also revealed that she has purchased the beautiful estate in North Carolina in order to be close to her daughter, Briana. She had also uploaded on her Instagram some great and stunning photos of inside her mansion. They were simply awesome and gorgeous!
Click here to read the complete bio of Vicki Gunvalson!