'Victim of Black Magic', 'Imprisoned and controlled by his housekeeper Teresa Reveles': Richard Simmons' health, mysterious life, his loneliness, and the control of his life!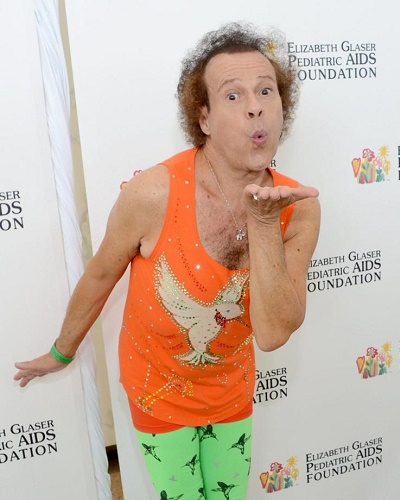 Richard Simmons' gratitude
Richard Simmons, the 68 years-old actor, comedian, and popular fitness teacher and trainer was admitted early this week at Cedars-Sinai Medical Center for severe indigestion.
After a 3-day hospital stay, he was discharged home. Richard Simmons was overwhelmed with the treatment he received and took to social media to express his gratitude to all those who were involved in his care.
Speaking well of his treating physicians, Richard Simmons wrote:
"Hope you're having a beautiful Sunday. I wanted to take a moment to send a big thank you to the wonderful doctors, nurses and staff at Cedars Sinai Medical Center during my short stay there this week. They make you feel good even though you're in the hospital for feeling bad," 
He also thanked the Los Angeles Police Department. He expressed:
"They were so helpful and kind as I returned home," he continued. "Let's take a minute and all be thankful for medical professionals, police, firefighters and our brave military forces here and around the world. They risk so much every day to make us well and keep us protected. God Bless all of them."
He even took this moment and opportunity to thank the other noble professions, namely, firefighters and armed forces who toil day and night to protect the civilians.
Richard Simmons came back to his Hollywood Hills mansion on 20th April 2017. He also thanked all those who were really concerned about him and his health. He posted:
"Hello to everyone who has shown concern for me and sent their good wishes. You will never know how much it means to me. Aren't you sick of hearing and reading about me?! LOL Well by now you know that I'm not 'missing,' just a little under the weather. I'm sure I will be feeling good and back home in a couple of days."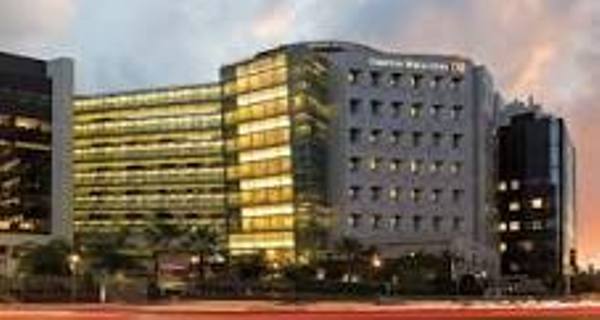 The 'Missing' Richard Simmons and his friends' worries
Richard Simmons was last seen in public in 2014 and since then has stopped meeting his friends and colleagues. He did not make any public appearances in the last 3 years.
His close friends are really concerned about his health and well-being. One of his close friends anonymously told NY Daily News that he was turned away several times by the actor's live-in housekeeper of three decades Teresa Reveles when he went to Richard's house to meet him.
His masseur and personal assistant, Mauro Oliveira also appeared worried. He said that when he last met him, Richard Simmons had requested Mauro not to meet him again.
Even Richard Simmons' telephonic interviews with Entertainment Tonight and Today Show stating that he is well and stories about his reclusiveness are very silly did not clear the doubts of his close friends.
Mauro Oliveira said:
"That didn't sound like Richard Simmons when he was well. He didn't sound like he was in a good place. He sounded depressed. The people who care about him want to see his face."

Another of his long-term associate said:
"Until he shows his face, no one will believe he is really OK, and the mystery will continue."
The Los Angeles Police Department also paid two visits to his house to know the real situation. They reported him to be of "sound mind and perfectly fine."
Richard Simmons' one-time friend and filmmaker Dan Taberski has set up a podcast named 'Missing Richard Simmons' in which he has tried to trace and find out more about the present secluded life of the pop-culture star. Richard Simmons' representative and the manager had slammed this podcast.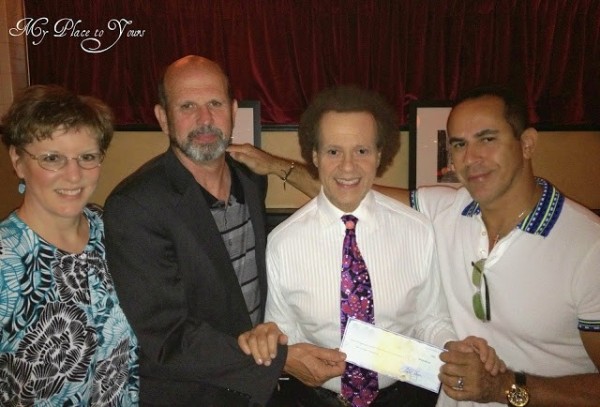 You may like to read 5 celebrities who believe in and practice black magic!
Possibly captivated by witchcraft
Mauro Oliveira strongly feels that his dear friend is a victim of voodooism. Mauro Oliveira had once visited Richard Simmons in May 2014 and was shocked to see the going on at his house.
He said that when he met Richard Simmons he seemed very frail and weak. When Mauro Oliveira asked whether Mauro could give him a nice massage so that he would feel good, Richard Simmons sought his housekeeper's permission who was upstairs.
It is said that she screamed out and replied from upstairs:
'No no no no, get out, get out! I don't want him here!'
Richards Simmons then requested Mauro to leave and not return. Mauro goes on to add that when Mauro asked Richards Simmons whether the housekeeper is controlling his life, Richard Simmons looked down and answered in the affirmative.
Though people who were close to him before claim that he is possibly in some deep trouble, Richard's rep says that he is simply fine and taking a break from the public eye. Mauro has a strong inkling that Richard is been drugged by his near ones and kept in bed.
He also feared that Richard might have been subjected to Black Magic or witchcraft. He claims that though not common in America, it is commonplace in Brazil and Mexico. He adds that Teresa Reveles is from Mexico.
Refuting all claims about Teresa Reveles controlling his life, Richard Simmons had this to say:
"She's been with me for 30 years. It's almost like we're a married couple,"
Richard Simmons' knee problems and the death of his pet dog have been claimed to be the cause of his loneliness and wanting to be in seclusion.
We wish that Richard Simmons soon comes out of this depressive phase of his life and meets his fans and friends and puts to rest their concerns, doubts, and fears!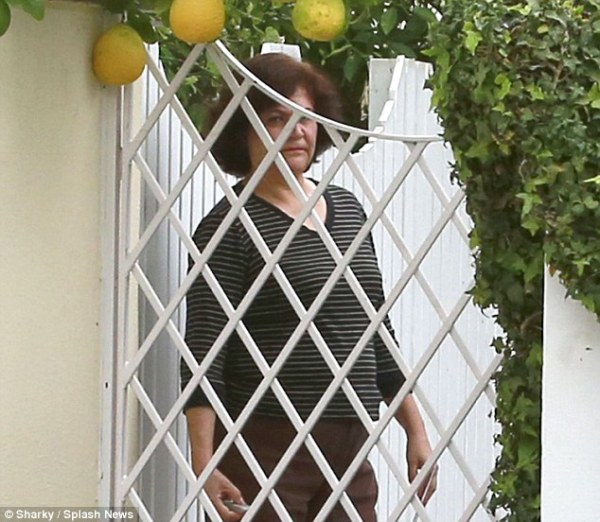 Also read American Azealia Banks does Voodoo predictions of Meghan Markle's death and Beyonce's divorce!
Short bio on Richard Simmons
Milton Teagle Richard Simmons is a resident of Beverly Hills, California. He is well-known as a fitness instructor, actor, and comedian. He has an eccentric, flamboyant, and energetic personality and promotes the weight-loss program through his line of aerobics videos which he liked to call sweating to the oldies. More bio…