7 facts to know about the 25th season of 'The Bachelor' contestant Victoria Larson!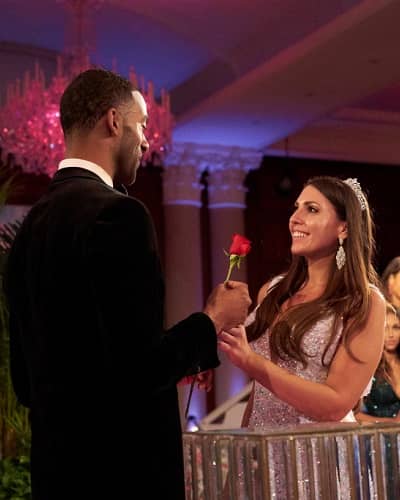 Victoria Larson is an entrepreneur known for her beauty companies.
She is one of the contestants on the 25th season of The Bachelor on a run to win the heart of Matt James.
---
1) Victoria Larson's age
Victoria Larson was born on 7th January 1993 in Los Angeles, California. He is 28 years old at present. She is just a year younger than The Bachelor star Matt James.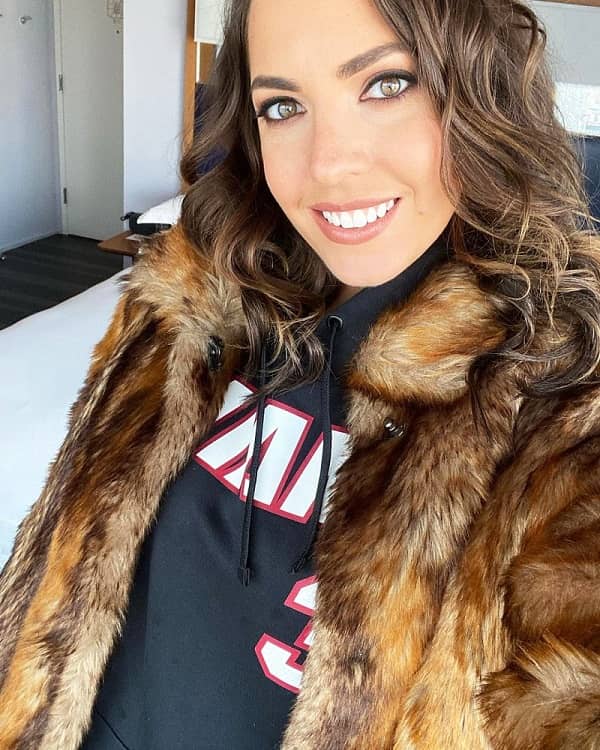 Victoria attended Florida State University at the age of 17 with a full academic scholarship. But she left college to travel to Europe and do some self-discovery.
After that, she went to the Institute for Integrative Nutrition at New York University. Larson is also a certified Pilates instructor.
2) How did Victoria become a health coach?
Victoria Larson had tough times when she joined Florida State University. She was on her own for the first time.
After that, she moved to LA as a flight attendant on private jets but her issues and trauma were increasing. She started doing a lot of meditation and therapy.
She revealed in one of her Instagram posts,
"My passions include nutrition, health, spirituality, growing to become a better person, understanding myself, and healing and now I can help others do the same with my knowledge. IIN is accredited through NYU and I have learned so much during this program."
She said,
"My main lesson was that primary food isn't what we eat, it's our relationships, career, physical activity, spirituality, finances, home environment and so much more that feeds us."
Larson revealed that she had trouble with counting calories and excessive working out. She became a perfect health coach due to her journey of getting physically, spiritually, and mentally healthy.
Also read Tom Welling and his wife Jessica Rose Lee pregnant with another child! Know about their married life, net worth, quick facts, biography
3) Victoria Larson on 'The Bachelor'
Victoria Larson is one of the contestants of Matt James' season of The Bachelor. Her entrance into the show was unique and captivating as she arrived on the shoulders of four men. They carried her to the throne. Matt said,
"To be honest with you, I appreciated everything about Victoria's entrance and who she was, because whatever you need to do to stand out, she did it. And I remembered her name and it was lighthearted and it made me, it broke the ice, you know."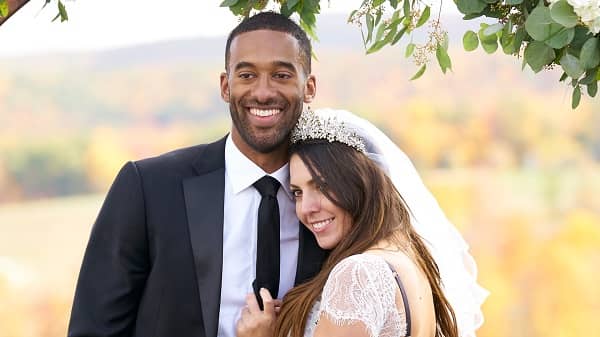 Victoria is one of the most controversial people in the Matt James season of The Bachelor. Other contestants did not like her as she was interruptive and called out other ladies for being happy for Bri Springs. She even had a feud with her roommate Marylynn Sienna after which Sienna placed Larson's luggage outside the room.
4) Beauty Company
Victoria Larson has her own beauty company named 'Vikki Larson Beauty'. Through her website, she sells beauty products and provides coaching sessions for diet plans. She even shares her routine and diet through a blog. Her '14 day plan' costs $485 and '21 day detox' costs $800.
5) Victoria has a dog!
Victoria Larson had a Goldendoodle dog named 'Cocoa'. She can be seen hugging her dog on her Instagram post. Her adorable puppy features on her many Instagram posts and Cocoa is also her travel companion.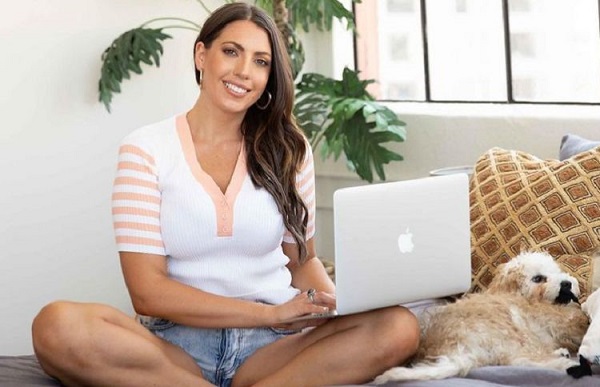 Also read Who is Lia Smith? Know about her married life with Justin Bartha, 8 quick facts about Lia, net worth, biography
6) Struggle with addiction
Victoria has revealed that she has struggled with addiction. Larson wanted to use the Miss California USA platform to advocate for strict pharmaceutical laws.
7) Victoria Larson on social media
Victoria Larson has an Instagram account with almost 18k followers. She shares various lifestyle pictures on her account. Larson also posts about different healthy meals. She is an adventurous person and has traveled to various places.
She also has a Facebook account and a Twitter account with 376 followers. Victoria joined Twitter in September 2012.