Victoria Paul cleared her relationship rumors claiming split with boyfriend Teddy Robb!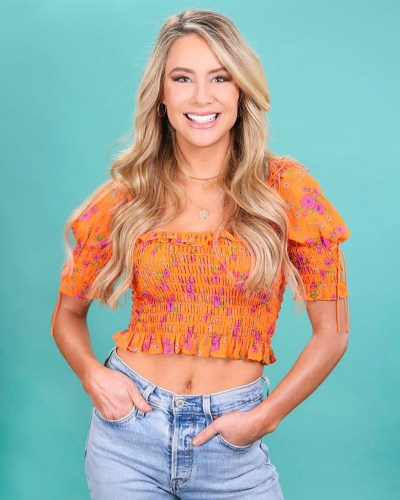 Victoria Paul left the show Bachelor in Paradise
She was rumored to be dating and not being single when she left the show
She cleared that she and ex-boyfriend Teddy Robb have split
---
Victoria Paul has been surrounded by many speculations regarding her relationship. She left season 7 of the show Bachelor in Paradise which added fuel to the fire of her being in a relationship. Even though she claimed to be single during the filming of the show, she left it in the middle. Now, Victoria has cleared all the rumors surrounding her relationship on her Instagram story.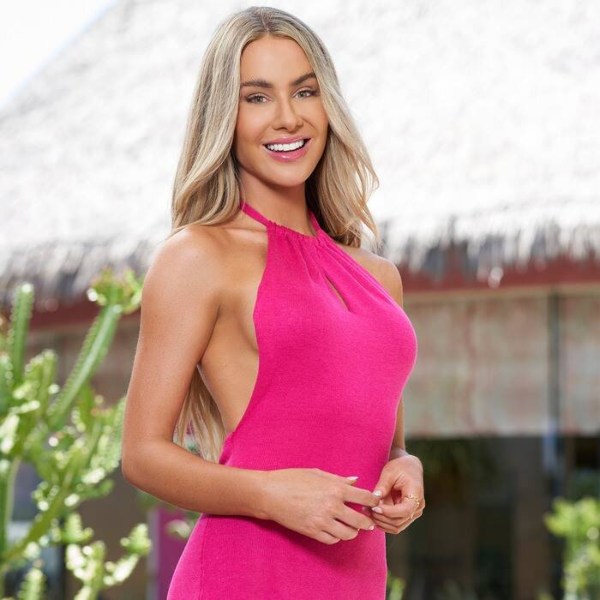 On 23rd August 2021, she wrote,
"@teddyrobb and I broke up in May and we've remained great friends. ASK THE MAN."
She called her ex-boyfriend Teddy Robb her best friend and dog dad. Talking about her break up advice, she said,
"Truthfully, I'm currently walking through this season. Know that joy can STILL be found in the midst of uncertainty give him/her grace …and yourself some, too!"
More on her break up
Likewise, her ex Teddy Robb took to his social media to share his side of the story regarding their break-up. He wrote,
"For those of y'all asking @victorianpaul and I dated before she went on @bachelorinparadise. It didn't work out for us but we are on good terms and I wish her the best."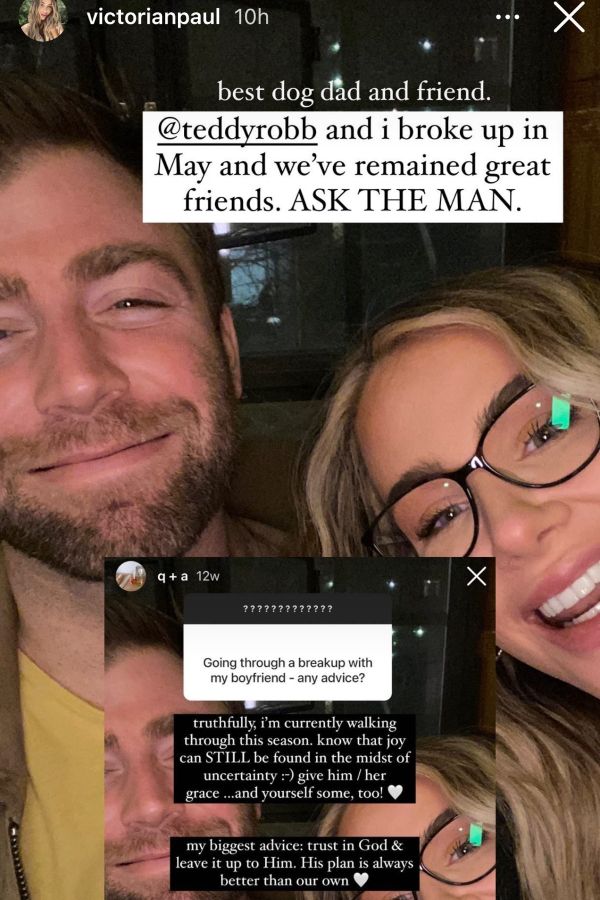 Even though they are no longer together they seem to be on good terms. Also, she shared proof of their breakup with a screenshot of a time-stamped post from 12 weeks ago. Paul had a connection with another contestant James Bonsall but she ended the show.
Also read Did Bachelor in Paradise star Jenna Cooper cheat on Jordan Kimball? Jenna is pregnant with her boyfriend Karl Hudson!
Interesting facts of Victoria Paul
Victoria Paul was born on 30th August 1992 in Alexandria, Louisiana. She is 28 years old at present.
She lost her father at a young age and grew up with her mother and sister who struggled with drug addiction.
Her sister and mother are now sober and they have become close as a family.
She is a nurse by profession.
Victoria won Miss Louisiana USA and competed in Miss USA.
She is into health and fitness and motivates others to do the same.
Paul wants her partner to be a supportive and wonderful father.
She wants to travel to Italy if she could travel anywhere in the world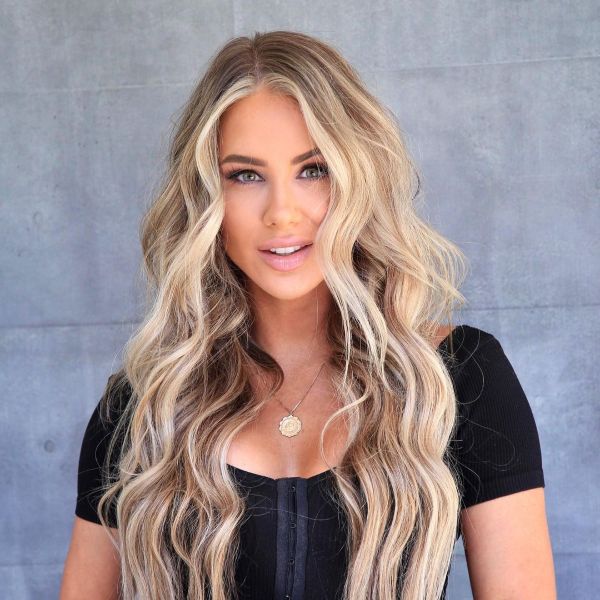 Fun fact: She hates raisins in her cookies and chicken served on the bone
Also read Bachelor in Paradise couple Krystal Nielson and Chris Randone split? Find out what went wrong in their marriage!