Viktoria Alexeeva, Aaron Carter's current girlfriend harassed by his baby mama!
Singer Aaron Carter had an on-off girlfriend, Melanie Martin who is pregnant with his child. But he has moved on to be with Viktoria Alexeeva. And now Melanie is apparently harassing Viktoria.
Viktoria Alexeeva harassed by Melanie Martin
Melanie Martin, the pregnant on-off girlfriend of singer Aaron Carter, 32 is allegedly harassing his current girlfriend, Viktoria Alexeeva. Viktoria was getting a lot of calls from an unknown number over the last few days. These were so disturbing that she was forced to change her phone number. She alleges that these calls were from Aaron Carter's ex-girlfriend.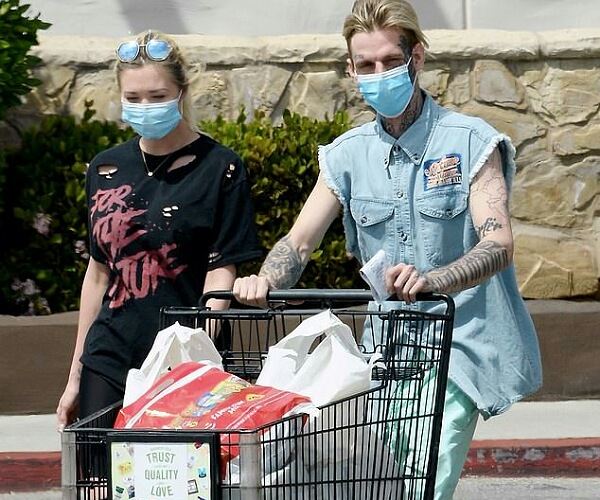 On Wednesday 20 May 2020, she posted on her Instagram Stories:
"I have a new number once again if you are trying to get hold of me. Please just DM because it's likely to change again,"
Addressing Melanie directly, Viktoria said:
"Melanie stop blowing up my phone please. This is what I wake up to every day for the last month."
More about Viktoria's allegations on Melanie
Viktoria gave her fans further proofs of why she feels that the calls are from Melanie. Viktoria posted on her social media several screenshots. They showed several missed calls which came from No Caller ID number. But Viktoria is sure that these calls are from Melanie who might be upset that Aaron found new love so quickly after he left her. Her jealousy might be making her fall to such low levels, Viktoria feels.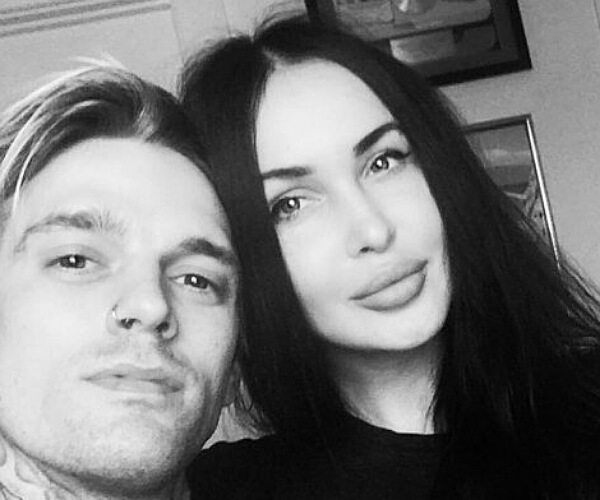 Viktoria is a real estate agent and probably a model. She works for Coldwell Banker in LA.  She is in a relationship with Aaron since last month. Her Instagram is private now but she had earlier posted that she and Aaron had spent the last 500 hours together in quarantine. She captioned a photo of the two:
 "Find someone that inspires you to make improvements on yourself amidst all the bumps and bruises. A relationship is not the length of time time you have spent together, but rather on the foundation you have built with honesty and trust."
Aaron Carter and Melanie Martin – the relationship
The singer has been in a relationship with Melanie but it was an on-off type. Earlier this year, he had posted a photo of himself with Melanie and the two seemed to be very much in love. He had also revealed that she is pregnant with their baby. And in March, Melanie physically assaulted Aaron and the police arrested her. Later, she was released on bail.
Last month, Melanie disclosed to her fans on Instagram Stories that she and Aaron are not dating anymore. She posted:
"I had no notice of the relationship ending. He decided to give up and move on with another girl 8 hours after me while knowing what our future would have been. He ran away from responsibility."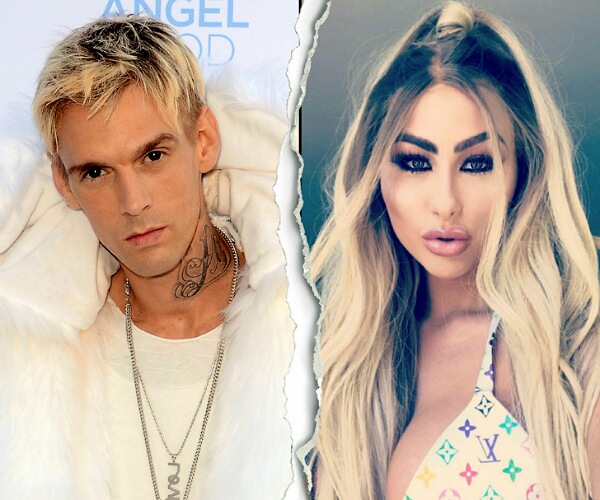 It is not certain whether the pregnancy is still there or aborted. Aaron's fans asked him what he would do with his face tattoo which read Melanie. And he answered:
"Tattoo removal is a process… Multiple Step Process. I love that face regardless."