Who is VintageBaza? Find out her age, work on Boutiqaat, Instagram journey, social media, biography…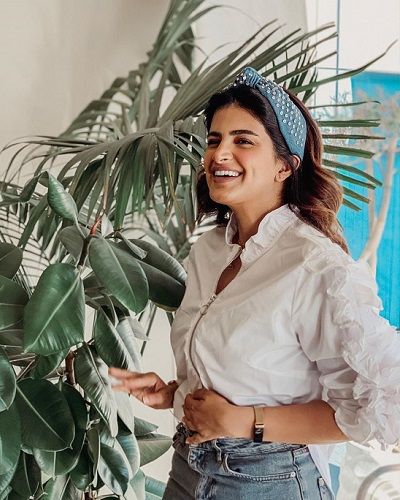 VintageBaza is a fashion influencer, blogger, and editor famous on Instagram with the same name.
She has gained huge followers on her account.
She is known for her vintage style.
Similarly, she has her own website and she works for Boutiqaat which sells her products.
---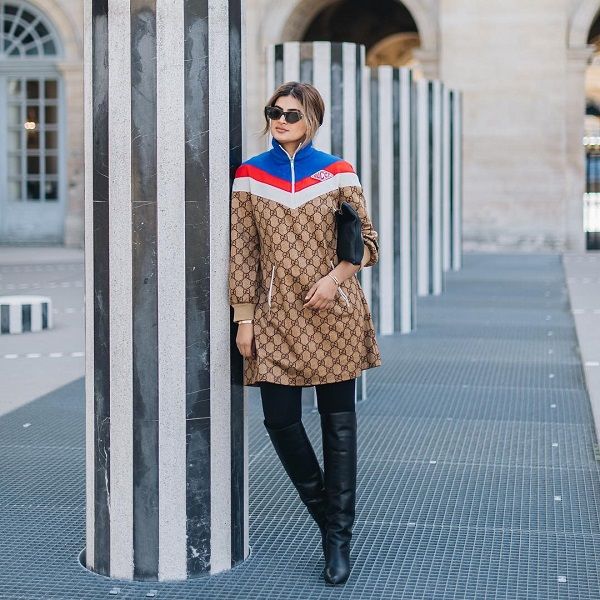 She was present at the Zuhair Murad launch event hosted by Yalda Golsharifi in late 2016. Baza also experiments with her style.
What is the age of VintageBaza?
VintageBaza whose real name is Asma was born on 19th November 1992 in Kuwait. She is 27 years old at present. Asma is private about her life so she has not revealed her parents. It is known that she has a sister. She spent her time in the UK and Dubai.
On her birthday on 21st November 2012, she had a beautiful cake which she shared on Instagram and wrote,
"Thank u nouf of @pltq8 I love u and loved the surprise ❤ #kuwait :**"
Also read Who is Evelyn McGee-Colbert? Know about her age, married life with Stephen Colbert, children, net worth, biography
VintageBaza's products on Boutiqaat
VintageBaza has listed her products on the website Boutiqaat. This website is a MiddleEast's Favourite Online Beauty Destination for Cosmetics, Skincare & Perfumes. It was founded in 2015 by a young Kuwaiti entrepreneur, Boutiqaat distinguishes from its peer e-commerce platforms with the incorporation of a social element.
Similarly, it features Gulf and Arab celebrities and social media influencers who recommend products, allowing consumers to shop directly from these influencers' virtual stores inside Boutiqaat.
The portal allows seamlessly connect with favorite celebrities, makeup gurus, and influencers providing unlimited access to the industry's latest trends and chic styles, beauty & fashion secrets, expert tips, personal recommendations, and much more.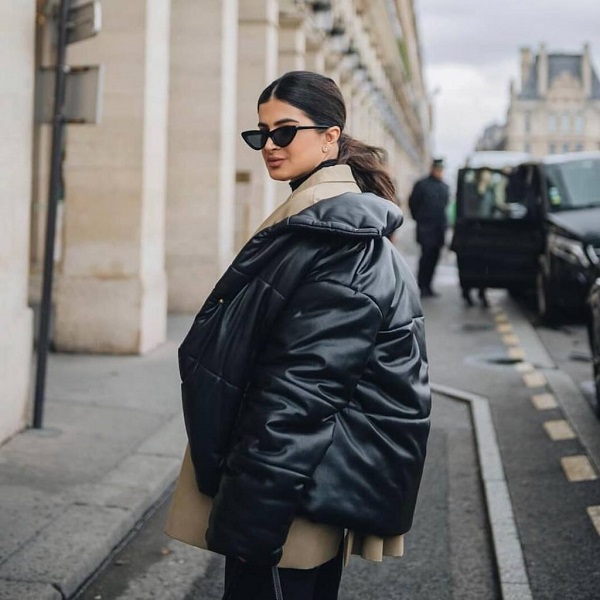 When did VintageBaza start her Instagram journey?
It was back on 28th August 2011, VintageBaza posted her first picture. Surprisingly it was not a post of her clothes. Since then, she has been uploading her different vintage clothes collection. She was in Delhi in 2012 and wore a beautiful pink sari. On 27th April 2012, Asma posted a picture where to shop best vintage clothes. She wrote,
"B Vintage in Qatar's Glam magazine as the 1st And only Vintage shop in Kuwait #Kuwait#Vintage#Bvintage#GlamMagazine"
The magazine had pictures of her. She started her journey at a young age. She used to upload clothes, shoes, and bags back then.
Also read Who is Violetta Komyshan? Know about her age, boyfriend Ansel Elgort, net worth, Instagram and biography
VintageBaza's social media
Asma has around 285k followers on her Instagram. She has made more than 900 posts since 2011. She is blessing her followers with different beautiful clothes, hairstyles, bags, shoes, food, travel diaries, flowers, and others. Also, she is a foodie and loves sweets as she has uploaded multiple cake photos on her account. Once she shared a picture of her eating cake and wrote,
"She travels to the clouds and back when she bakes. ..and I have a sweet tooth for beautiful things, baked with love!"
Similarly, she has uploaded runway pictures on her account. Back in 2013, she walked in London's runway. She wrote,
"The London runway ???? I actually love this look for Eid from #lfw ✨ #london#fashion#fashionweek#runway#catwalk#eid#elegant"
She is a huge makeup lover and has a huge makeup collection. Also, she loves wearing trendy fur coats. Vintage is seen wearing many beautiful vintage dresses that suit her. Her Instagram is filled with high-quality clothes.
Asma is also active on Facebook. She has more than 1k followers on her Facebook. She is not as active on Facebook as she is in her Instagram. Asma is also on Twitter with the same name. She joined Twitter in April 2009. Since then, she has been active there. She has more than 1.6k followers. There she tweets more on her native language.