Violet McGraw Income, Net Worth, Movies, And TV Shows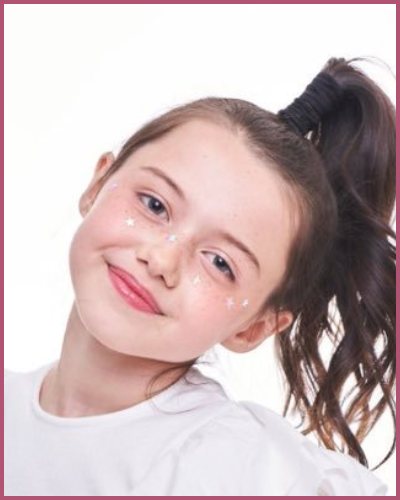 Violet McGraw is a child actress famous for her works in 'Love', 'The Haunting of Hill House', and her most recent one, 'M3GAN'.
She is set to reprise her role in M3GAN's sequel, M3GAN 2.
---
How old is M3GAN actress Violet McGraw?
Violet McGraw was born on April 22, 2011, in California, USA. As of 2023, her age is 12. She was born to parents Colin McGraw and Jackie McGraw.
She is the youngest of four children. Her siblings are all actors: Aidan McGraw of American Sniper, Jack McGraw of The Good Dinosaur, and Madeleine McGraw, who portrays Gwen in The Black Phone.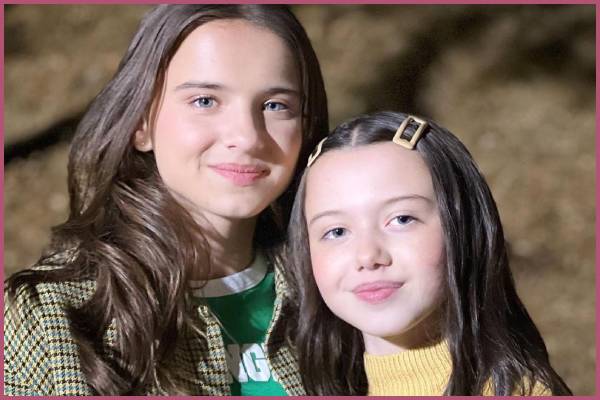 Violet McGraw's Rise to fame: Movies, TV Shows
Violet McGraw had a passion for acting from a young age, and in the television series Love (2016).
She later went on to star in a number of other television programs, and in the 2018 film Ready Player One, she made her movie debut.
She has acted in numerous commercial spots for various businesses and brands in addition to her career in television and movies. In the 2018 season of the Netflix series, The Haunting of Hill House, she was given the part of Young Eleanor "Nell". Her work in that series earned her a reputation as a great child actress.
She was chosen to play Violet in the 2019 motion picture Doctor Sleep. In 2021's Black Widow, McGraw made her MCU debut as a young Yelena Belova.
She played Jenny Vahn in the 2021 film Separation. Then, she co-starred as one of the main characters in the Blumhouse/Universal Pictures technology horror movie M3GAN, which was released in January 2023. The movie was a big hit and her performance was critically acclaimed.
Also, read: The Bachelor's Christina Mandrell Movies, Net Worth, Real Job, Relationships, Daughter
Net Worth of Violet McGraw: How much did she earn from M3GAN?
Violet McGraw has an estimated net worth of around $600k as of 2023. She has earned a significant amount of money for her work over the years. Her work in M3GAN has earned her a great amount of money too.
Her contract, which was filed in court and acquired by TMZ, states that the actress had a guaranteed 4 weeks of labor. For that, she was paid $3,932.50 each week. She received an additional 2 weeks for the legally required quarantine in New Zealand, where they shot the movie.
The contract also states that she is entitled to bonuses dependent on how well the film performs at the box office. Given that it has earned more than $73 million in the United States, Violet might be eligible for an additional $150,000.
McGraw is set to reprise her role in the sequel of M3GAN
Universal announced on January 18 that the popular film would get a sequel dubbed "M3GAN 2.0," and that it would enter theaters on January 17, 2025.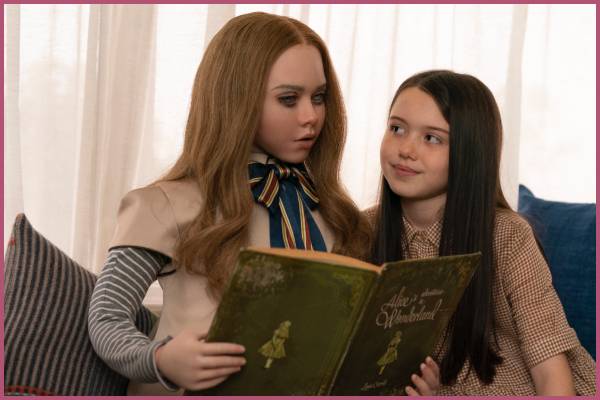 In a recent interview with Variety, producers Jason Blum and James Wan revealed that there is going to be a sequel to the movie. Blum said:
"After I first saw the movie, we had a good sense that a sequel might really work. So, we broke our cardinal rule and we started talking about a sequel before the movie was released. I felt so bullish that we started entertaining a sequel earlier than we usually do."
Currently, McGraw and Williams are the only major cast members confirmed for the sequel.
You may also like to read: Margot Robbie Could not Contain her Excitement after Kissing Brad Pitt in an Upcoming Movie!