Virginia Wade remembers her prestigious moment with Queen Elizabeth II and lifting the only Wimbledon title in 1977, as Wimbledon celebrates its 100th anniversary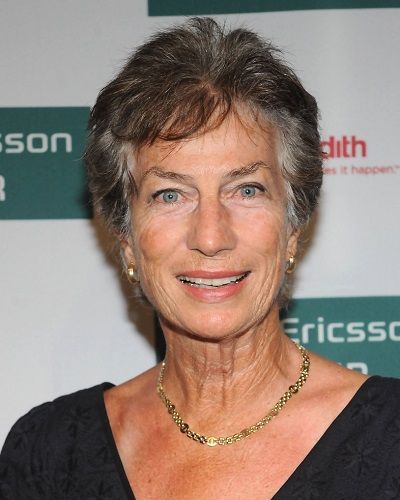 Virginia Wade, 77 years old is the extraordinary personality of the British woman tennis history to win the Wimbledon singles.
Virginia achieved the feat in 1977 as Wimbledon celebrates its 100th birthday. 
Queen Elizabeth II was there to present the trophy at the Queen's Jubilee Year.
---
After crowned the Wimbledon she said,
"After so many attempts 1977 made all my efforts worthwhile and the feeling was unbelievably satisfying".

Source: Daily Mail (Virginia Wade accepting the honor from The Queen.)
Virginia had won many trophies in her career but she earned the honor to lift Wimbledon almost after her half life in Tennis. The winning moment was more precious, it's like a script made for her.
Playing in the presence of The Queen she stated,
 "There was extra motivation because of the jubilee and Wimbledon's centenary year and maybe fate played a hand as well. The Queen was going to be there for the final and that was enough to motivate me to say, 'If she's going to be there I'm going to be there too'."
Virginia has won all four Grand Slam tournaments in his professional tennis career. She was ranked No.2 in the singles.
The 1968 U.S Open Singles Championship and the 1972 Australian Open Singles Titles are her major trophies among others.
She was ranked No.1 in the doubles winning four grand slam titles which include Australian open, French open and U.S open.
She was also awarded by Queen Elisabeth II with an MBE (Member of the Most Excellent Order of the British Empire) and an OBE (Officer of the Order of the British Empire).
How she relates her old days to modern tennis
Talking about the difference in present day tennis, she explained,
"So many things have changed in the modern game but many things remain the same. The game now is predicated by power because of the advances in equipment and all the off-court training and strengthening that is done."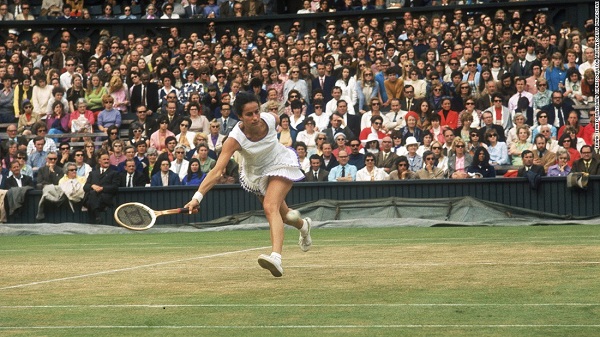 The main change is the prize money. Concerning about her reward at that Wimbledon was £13,500.
But now it has increased rapidly and 2017 Wimbledon ladies champion will bag a whopping amount of £2.2million, which is pretty huge comparing to that time.
Concerning about the future of tennis she said,
"Over the next 40 years, I hope tennis attracts more and more people, young and old, as it's one of the most enjoyable ways of exercising both your body and mind and staying physically fit ."
You may like to read Prince Harry meets Queen Elizabeth II over a cup of tea in Windsor Castle
Virginia thoughts and expectations from current British players
As she celebrates her 40th anniversary of winning Wimbledon, she believed current tennis star Johanna Konta is the one who can change the fortune of British Women tennis by winning the 2017 Wimbledon.
Telling about Johanna K0nta she said,
'That would be fantastic. She seems a great girl and I think she is ready,' said Wade. 'I would be thrilled for her to win. She is such a hard worker so she would deserve it in that sense. She is playing with conviction and that is key in this situation."
However, Johanna has lost to Venus Williams in 6-4, 6-2 sets as her dream to be the Wimbledon champion shattered.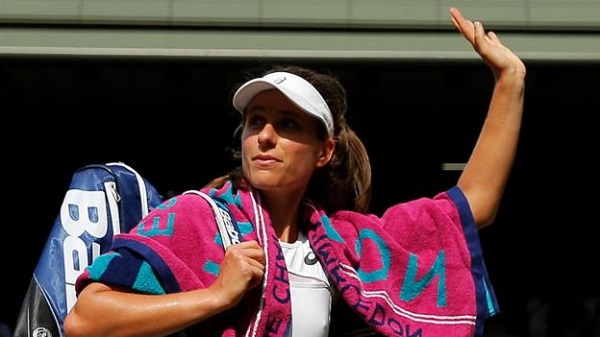 Talking about the tennis ace and Wimbledon winner Andy Murray shock defeat in the quarter finals of Wimbledon, Virginia said,
"He didn't look good at all when he was running around. It's just too much. Last year has just caught up with him and he needs a nice break."

"I would think his intention has got to be to have a rest. He's got to start feeling better. You don't want to be mucking around with the hip."
Also read Queen Elizabeth II to cut her ties with Dubai ruler, Sheikh Mohammed bin Rashid Al Maktoum!
Short bio on Virginia Wade
Virginia Wade is a professional tennis player, who previously represents Great Britain. She was the No.1 British player for over a decade in her time. Virginia has collected several trophies in her career which also includes the famous Wimbledon title in 1977. She feels so lucky to receive such precious trophy from The Queen Elizabeth II. In addition, she has also managed to lift some other famous titles which include Australian Open and U.S Open in both singles and doubles. Moreover, she was ranked world top 10 for consecutive 13 years. More Bio…