Vogue Williams and Spencer Matthews have a lavish second wedding for friends who could not make it to their first wedding!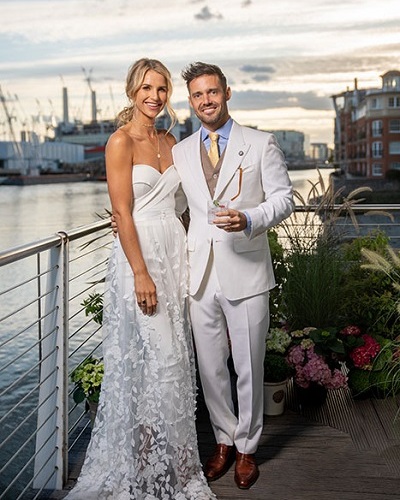 Vogue Williams and Spencer Matthews had a second lavish wedding for their famous friends from the entertainment industry. They said I Do to each other on the banks of the River Thames on the Westminster Boating Base. They announced about this on Hello Magazine. Let us take a sneak peek into this extravagant affair which is the second time in the life of the couple!
Vogue Williams and Spencer Matthews-their second wedding
Vogue married Spencer for the second time in front of many of the celebrated friends belonging to the entertainment world. It was for those who could not attend their marriage earlier this year. The wedding venue the couple chose for this second wedding was excellent. It was the Westminster Boating Base on the banks of the River Thames. It took place earlier this month and the couple made an announcement as a spread in Hello magazine.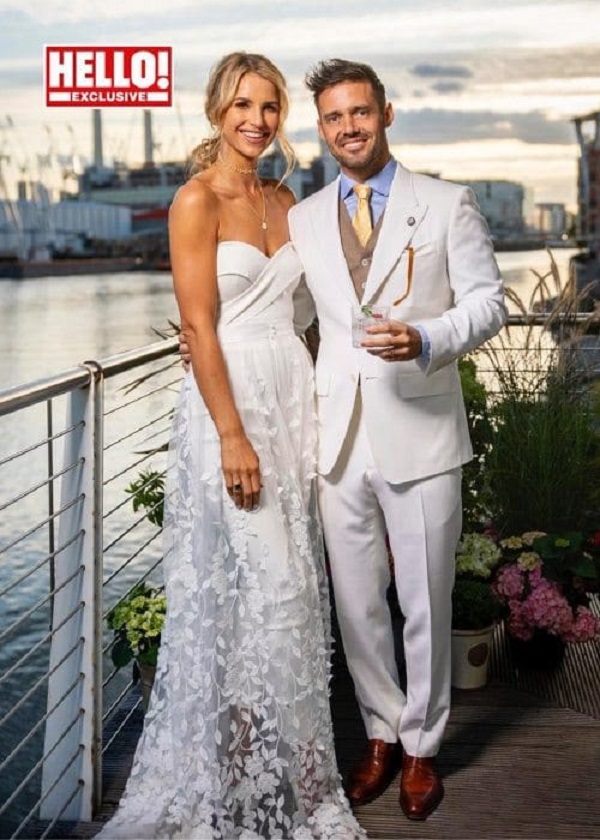 Spencer's best friend Jamie Laing married the couple and the attendees were many of the famous co-stars from Made in Chelsea such as Millie Mackintosh and Hugo Taylor.
Vogue makes the second wedding announcement on her Instagram
Vogue took to Instagram to announce to her fans that she has again married her husband Spencer. Last night, she wrote on her Instagram:
'We finally got to have our wedding party for all of our pals,' 
She continued:
'They struggled to forgive us after not being invited first time around.'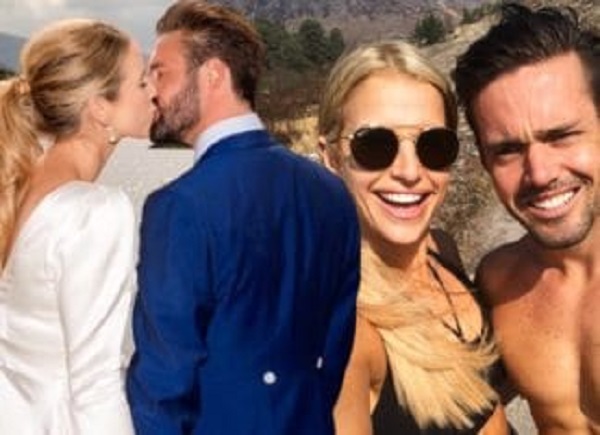 Though the couple kept the second wedding more casual and less traditional, Vogue dazzled in her stunning Kate Halfpenny jumpsuit. It was strapless and had a sheer floral overskirt. But Vogue removed this before she took to dancing at the party.
Vogue Williams and Spencer Matthews-their first wedding
The first wedding of the couple was an intimate affair with only very close friends and relatives as the guests. It took place at his 10000 acre family property in Cannich Scotland. The difference between the first and the second wedding of the adorable couple was that their son Theodore could enjoy the fun at this second celebration. Talking about him, Vogue said:
'He only made a fleeting appearance,' 
She continued:
'He was supposed to be a page boy and walk up the aisle on his walker but he didn't manage it so I carried him up the aisle, and it was actually nicer like that.'
Vogue Williams and Spencer Matthews-will there be a third wedding?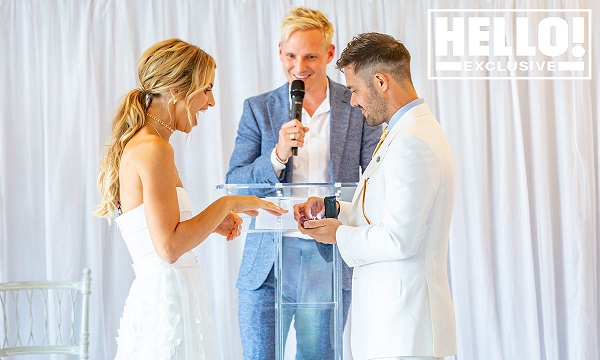 Spencer said that they might go for a third wedding as well. He told Hello magazine:
'We get on so well, laugh all the time, and just don't bicker,'
He added:
'I feel like I have married my best friend – twice! If I could marry Vogue every year, I would, but two weddings will do.

'I think we are probably done now.'
Short Bio on Vogue Williams
Vogue Williams is a television and radio personality and model belonging to Ireland. She is recognized for taking part in Stepping Out and Dancing with the Stars and for being a winner of the series Bear Grylls: Mission Survive (2015). More Bio…
Source: Extra.ie