5 Unknown facts about the wife of YouTuber Chad Wild Clay, Vy Qwaint!
Vy Qwaint is a YouTube star and content creator. Vy makes fictional videos about Project Zorgo. She has gained 8.74 subscribers on her YouTube channel. She is the wife of YouTube star Chad Wild Clay. Here are a few facts about her.
1) Age of Vy Qwaint:
Vy Qwaint was born on 3rd January 1986 in Vietnam. Her home town is Saint Paul, Minnesota as her family moved there soon after her birth. After that, she traveled to California and later to Las Vegas. She is 34 years old at present.
2) Vy Qwaint and Chad Wild Clay:
Vy Qwaint and Chad Wild Clay met in Minnesota. She started appearing in his videos. They walked down the aisle on 31st July 2011. They make videos together since then. She also manages his online store which has clothes, backpacks, phone cases, and gift cards.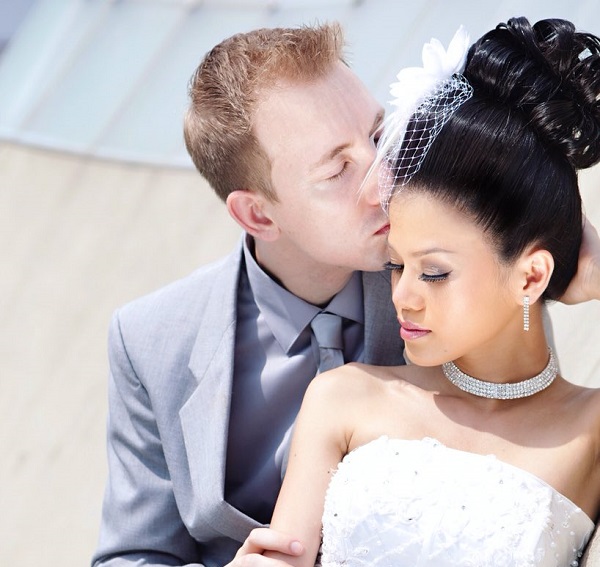 She wished her on Valentines Day with a picture of them on Instagram and wrote,
"What it looks like to be CRAZY in love with @vyqwaint Happy Valentines Day!"
Also read Few Unknown Facts You Did Not Know About TikTok Star Addison Rae's Mother Sheri Easterling!
3) Social Media of Vy Qwaint:
On Instagram, Vy Qwaint has around 666k followers. She is following personalities like Joe Mande, Amy Johnston, Reese Witherspoon, Natalie Alzate, Sierra Schultzzie, Michelle Phan, Wengie, Mari Takahashi, and others. Her first Instagram post was on 15th February 2016. Since then, she has been uploading on Insta.
Similarly, she uploads pictures with her husband Clay. She has a sweet tooth and uploads icecream and coffee's pictures.
Vy has around 9.8k followers on Facebook. She is not much active on Facebook like she is on Instagram. On Twitter, she has more than 22.8k followers. Similarly, she joined Twitter since March 2014. Qwaint has not posted much on Twitter as well.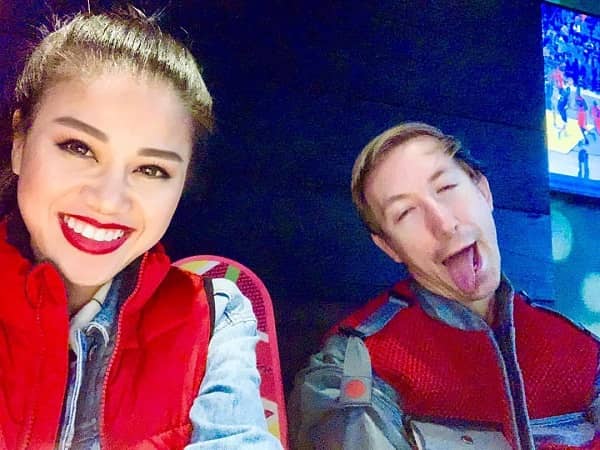 4) YouTube:
Vy Qwaint has more than 8.74k subscribers on her YouTube channel. Her first YouTube video was on 30th August 2015. It was about her channel's trailer and gained more than 500k views. Since then she has posted lots of videos. Her video 10 Last-Minute Dollar Store Halloween Costume had gained more than 3 million views. Her most viewed video is Hacker Trapped Me in Abandoned School Bus (Escape Room Challenge and Mystery Clues).
5) Project Zorgo:
Vy makes videos with her husband and they worked for Project Zorgo. It is an American hacking project which is meant to patrol the internet including YouTube censoring any information unsuitable for it. Hackers have been trying to destroy YouTube and claim it as their own because the Leader stated that YouTube has become too powerful and is a threat to traditional media.
Chad, Vy, and PZ1 interfered their mission in 2018 and failed them. She has made many videos of Project Zorgo. Her video 'Project Zorgo Bottles with Notes vs Ninja & Spy Gadgets' has gained more than 22 million views.
Her recent videos get thousands of views. Vy said,
"We like to think of content like a video game that our audience plays in real time. We fill our episodes with clues, riddles, and the random character that may walk by in the background."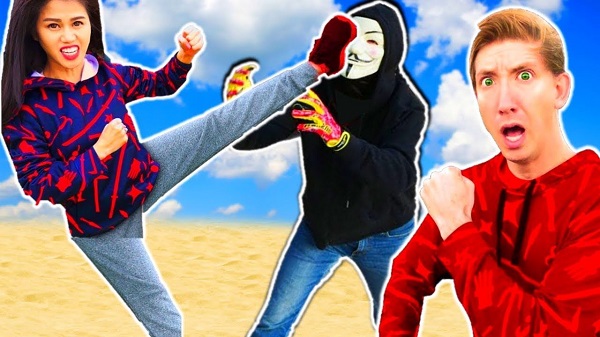 She added,
"Fans comment on everything they witness and even guess the intent of the clues placed in every episode.  Because of our quick turnaround in production, it allows us adapt to the fans' likes, dislikes, and even their theories, and pivot stories accordingly."
Also read Few Unknown Facts You Did Not Know About Professor Dr Vaughn Rasberry Dr. Vaughn Rasberry And His Married Life With Tatyana Ali!
Short bio on Chad Wild Clay
Chad Wild Clay is an American YouTube star. He is known for his YouTube channel 'Chad Wild Clay'. Clay makes challenges videos and DIY tutorials which helped him gain subscribers.
Recently, on 8th February 2020, he uploaded a video CHAD CAUGHT in SECRET HATCH UNDERGROUND HOUSE! Lie Detector Test on Joseph Banks for 24 Hours! Read more bio…