Want to know about Melissa Magee? Her relationship status and more about personal life? Just the place you are searching for!
Melissa Magee is a meteorologist, host, who has once shot, produced and edited her own on-air material during her early days. Here to know about her and her personal life?
Okay then let's just get to that now, shall we? Before that, just a bit of information about Melissa Magee. Is Melissa Magee the weather girl? Can I say that?
Yes, Maggee is the American meteorologist for 6abc Action News. Since she informs us about the weather, that would be okay. I guess.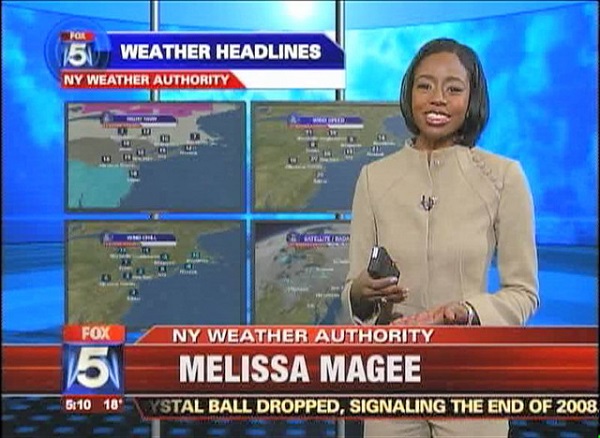 Melissa Magee's relationship status
Magee was previously married to Ronnie Schlemmer on May 16, 2010, at Anthony's Lake Club by Liz Smith in New Milford. But their marriage did not seem to work out for each other so the couple decided to take separate ways and got divorced.
Currently, Magee is engaged to the very hot fitness trainer and the owner of 'Philly fitness', Perry O' Hearn. Seriously, he is among the hottest guys you will get. Take a look at him: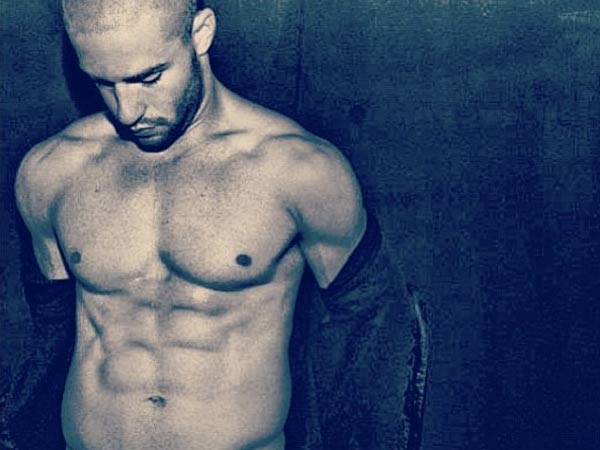 Ooh, la la! Too hot abs to handle. Melissa met Perry at Perry's fitness center where she went to manage her fitness and physical structure. It was kind of like 'love at first sight' for both of them.
They started dating since 2014 and got engaged on 27th July 2016. Perry proposed Magee in Hawaii during DNC and look at this photo.
Also, read Daniel Kyre died at the age of 21. Know more about family, short career, collaboration and death of the YouTuber
Someone did a really good job of clicking the photo just at the right time. Wait wait, Magee had posted the same picture on the same day and do you know what the caption was? It said:
"He totally caught me by surprise. And it was the easiest question I've ever answered!
#WalkingOnCloudNine #Love"
This couple is just super cute, aren't they?
Busy Life? Doesn't matter
Yes, both Magee and Perry are busy in their own lives, they don't stop themselves from spending some time together. Despite Perry's 15 hours work a day and Magee's busy work as the meteorologist, they are seen spending time together time and again. They don't mind sharing some photos of their time together with their well-wishers as well.
Wedding bells be ringing soon
The couple has finally decided to the knot and get together forever and ever. They will be soon married in 2018 and be among the 'Happily Married Couples'.
The girl who informs us about the weather will soon be seeing the brightest day of her life. According to the picture posted by Perry on her Facebook, with that caption, it looks like they will get married back in Hawaii, the place where it started in the first place.
To be clear, the caption says:
"She laid her foot down….(get it?….Hawaii…lei)

But seriously.

We're going back to Hawaii to finish what we started…

Wedding 2018."
We hope the best for both of them and wish they will be happy together with no problems in the future.
Also read Eva Pilgrim is in a relationship with her boyfriend, Clayton Anderson. Are they getting married?
More about Perry O'Hearn
Perry O'Hearn is among the sexiest physical fitness trainer you will find. He has been a Certified Personal Trainer through the American Academy of Personal Training and has his own personal fitness center owned in Philadelphia.
Calling himself a "Lifestyle Architect", Perry promotes a balance of strength training, healthy nutritional choices, rehabilitating techniques, and recreational activities that encourage a healthy lifestyle and a positive outlook on life.
Perry has also been featured in different modeling campaigns. He is thinking of expanding his business in the near future.
Read more About Journalists, News reporters, Meteorologists. Whose net worth is amongst the highest?
Melissa Magee career
Melissa Magee is the meteorologist for Action News. She started working in the journalism industry from the mid-2000s and joined 6ABC news in 2009. Now, she holds a license from American meteorologists and works as a weekend meteorologist that airs at 6 p.m. and 11 p.m., also on Action News at 10 p.m on PHL-17.
In addition to her work as a meteorologist, she also works as the reporter and host. She is the co-host of the morning weather show 'Good Day New York Morning' and creates feature weather content for the network's website as well.
Lately, Melissa visited Philadelphia Montessori Charter School students during Career Day.
Melissa Magee's Net Worth
Melissa is a TV Meteorologist for 6abc and a host of FYI Philly. Her salary is estimated $96,380 per year according to the sources. Her net worth is not known through any of the sources.
Short Bio on Melissa Magee
Beautiful Melissa Magee is an American meteorologist. She is famous for anchoring on the weather for Action News on PHL-17. She anchored in WNYW, New York and then went to 6abc. Similarly, she was the host of whether news of the Good Day New York morning show. See more…