"I want to own the world"-UCLA Bruins' Quarterback Josh Rosen's candid interview about the academics-sports clash and its consequences!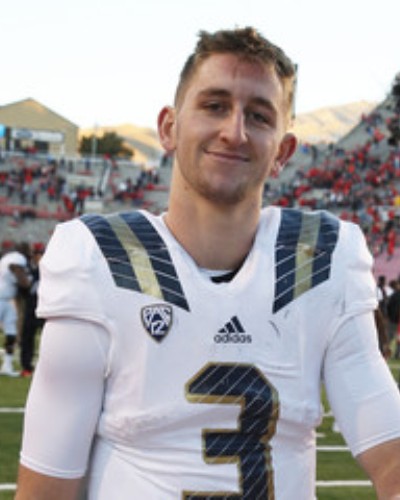 Josh Rosen's recent interview
UCLA Bruins' Quarterback Josh Rosen gave a brutally honest lengthy interview to Bleacher Report on 8th August 2017. Josh Rosen is the most promising quarterback who had started playing in this position since the first freshman year.
Josh Rosen spoke about his shoulder injury which he said is 100% healed and he is looking forward to playing this season. He had missed playing in the sophomore year due to this injury and was disappointed to have been unable to play after just 6 games in 2016.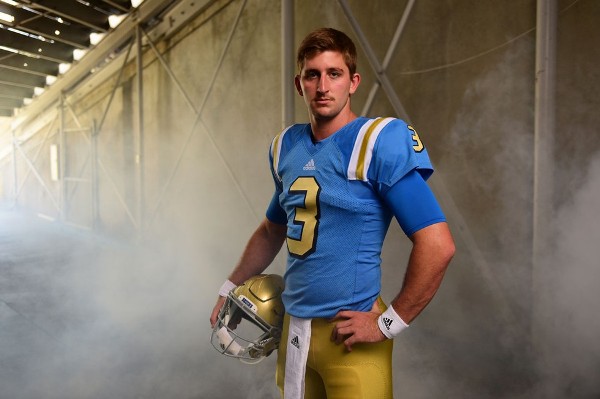 Josh Rosen did not mince words when he talked about how football players and other athletes have to slough at their class as well as in the sports to keep themselves eligible for the NFL draft.
Josh Rosen said:
"Look, football and school don't go together. They just don't. Trying to do both is like trying to do two full-time jobs," 
Josh Rosen quickly added:
"There are guys who have no business being in school, but they're here because this is the path to the NFL. There's no other way. Then there's the other side that says raise the SAT eligibility requirements. OK, raise the SAT requirement at Alabama and see what kind of team they have. You lose athletes and then the product on the field suffers."
Josh Rosen's statement decoded
Josh Rosen is doing majors in Economics and wants to pursue his MBA so that he could do business later on in life once he is through his football career.
He said he wants to own the world. But due to his spring football practice, Josh Rosen could not attend the class and had felt bad about it.
Athletes have to have time for their training, practice, game, and travel. All this could erode into their class timings and leave them exhausted.
The amount of time an athlete spends on the game far exceeds the set limit of 20 hours per week and the amount that the athletes were made to believe during the recruitment process.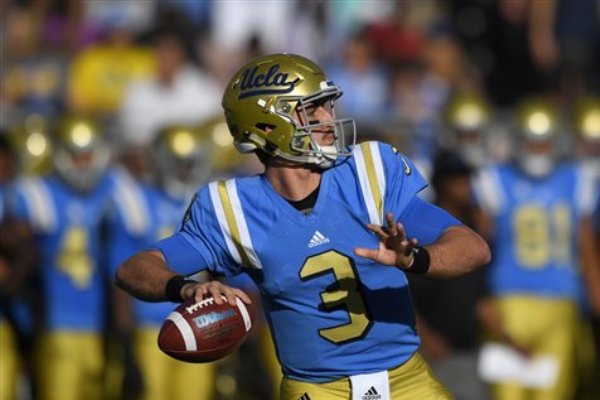 This also forms the basis of an effective argument in favor of monetary payment for the players especially since the games of the players lead to a copious amount of revenue generation in form of TV broadcasts and apparel and other item licensing deals.
There have been points raised that when a sportsperson cannot get enough time out of his hectic schedule on the game to attend classes, what is the use of providing him with just an academic scholarship and stipend.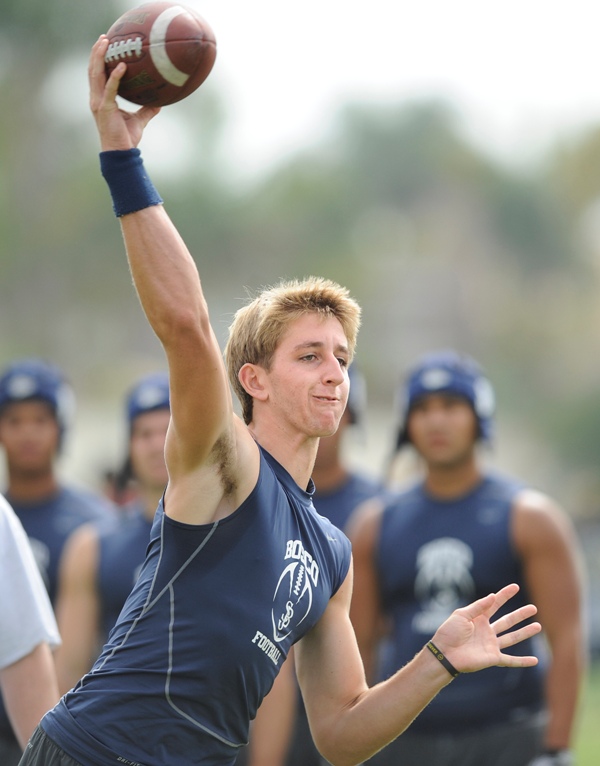 Josh Rosen feels that not much is done to boost sports and the game by the higher authorities. He said that finding ways to keep the players eligible is not the solution to the problems that the sportspersons are facing due to their dual roles-academics and sports.
Talking on it, Josh said:
"Human beings don't belong in school with our schedules. No one in their right mind should have a football player's schedule, and go to school. It's not that some players shouldn't be in school; it's just that universities should help them more—instead of just finding ways to keep them eligible."
You may also like to read Cordell Broadus, Snoop Dogg's second son celebrated the birthday of his girlfriend and baby mama, Phia Barragan!
Josh Rosen's childhood and past history
Josh Rosen had an early start on the game of football. He was born on 10th February 1997 to Liz Lippincott (a journalist) and Dr. Charles Rosen (a spinal surgeon).
He played tennis in his elementary school and was ranked as the top 10 in the junior rankings. He got introduced to football in elementary school by one of his friend's father.
He switched and started enjoying and playing football. He was also quite good at it and won accolades for his excellent performance.
He was the best quarterback in his class and also was rated as a five-star recruit.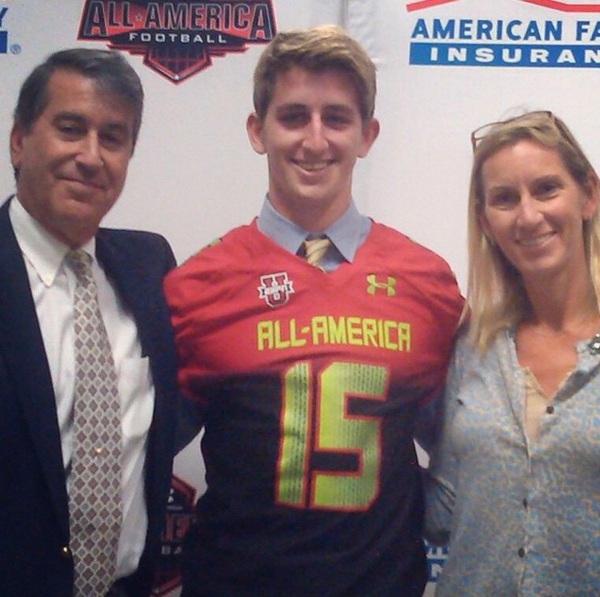 He signed with the UCLA in September 2014 and joined it in January 2015. He played for UCLA in his first year and the first half of the second year.
There have been mixed reactions to his candid interview given to Bleacher Report. Some have hailed it while there have been others who claim that Josh Rosen has entered football only for money and lacks the passion for it.
Short Bio on Josh Rosen
Josh Rosen is an American football player. He currently plays college football as a quarterback for the UCLA Bruins at the University of California, Los Angeles. In 2015, Rivals.com named a five-star recruit and the top quarterback in the high school class. Besides football, he is also a tennis player. As a junior, he was a top-10 ranked tennis player. More Bio…