Warrior Bob Fitzgerald manages the time for family after his wife's death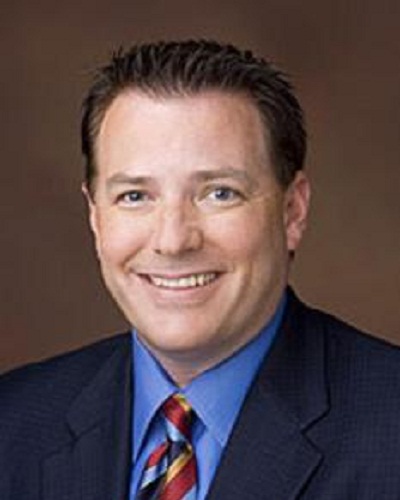 After the birth in this world, death is obvious. No death, no birth. Birth and Death is not under the control of anyone. It is the divine power. And the pain is really deep when someone you beloved die.
Family time after beloved one's death
On December 21, 2016, traveling Warrior play-by-play announcer, Bob Fitzgerald had the very big traveling with the team for Golden State's road games on December 22 and December 23 in 2016.
But he missed the show as he was spending the condolence and qualitative time with the family as his beloved wife was dead after struggling a long time due to cancer.
On September 20, 2016, Bob's wife Carol, took her last breath surrounded by friends and family in her final moments. Carol was courageously fighting against pancreatic cancer.
Her wife said she is proud to be a mother of three
For Carol, her deepest joy was her three children, two daughters Erin and Quinn, along with a son Ryan. She found her deepest intent as their mother. She was a loving, caring mother who used to guide her children and made them as exceptional as they are today. According to Carol, the greatest accomplishment was her children, and she was proud of her children.
You may like to read The British horse racing legend John McCririck died due to lung cancer on 5 July 2019 at age 79!
How did Bob and Carol's relationship start?
Bob and Carol were high school sweethearts and romanced for years, and also had a long-distance relationship before getting married on August 4, 1990.
Maintaining privacy, Bob has not shared much but about his personal life, but his extended family in the business have supported at the time of grief. Marc Spears of ESPN gave condolence to Bob's wife Carol through Twitter on September 21, 2016.
Also, he urged people to make the donation for the children who lost their parents to cancer.
Condolences to Warriors broadcaster Bob Fitzgerald on passing of his wife, Carol, to cancer. Read below for donation request in her memory. pic.twitter.com/7UrmnvCJ5x

— Marc J. Spears (@MarcJSpearsESPN) September 21, 2016
This is sad. Condolenses to Bob Fitzgerald's family. Bob has been carrying this for years. pic.twitter.com/swni1ZUE7k

— Marcus Thompson (@ThompsonScribe) September 21, 2016
Also read Mexican beauty and actress, Edith Gonzalez dead at age 54 due to ovarian cancer!
Short Bio on Bob Fitzgerald
Bob Fitzgerald is a renowned American sports broadcaster. Currently, he is working as  TV play-by-play announcer for the NBA's Golden State Warriors. He is also known as a co-host of the show Fitz and Brooks on KNBR with co-host Rod Brooks. Bob Fitzgerald is a well-known, successful as well as intellectual face in the television broadcasting industry. More Bio…