Was It Fake? Kellyanne Conway Says the Senate Health Care Bill Doesn't Cut Medicaid; Click Here To Find Out The Truth Within The Whole Things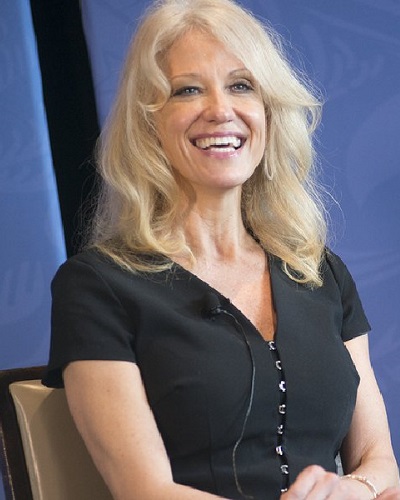 Being linked with the White House, Kellyanne Conway is the focus of the media. Previously, she has been criticized for her tweets. She also grabbed the headlines when she talked about the difficulties in her personal life due to her career. Everything she does becomes the headlines of the news. Recently, here is the another news regarding Conway on the media. What is next on the line for the news, and what has she done? Let's find out here: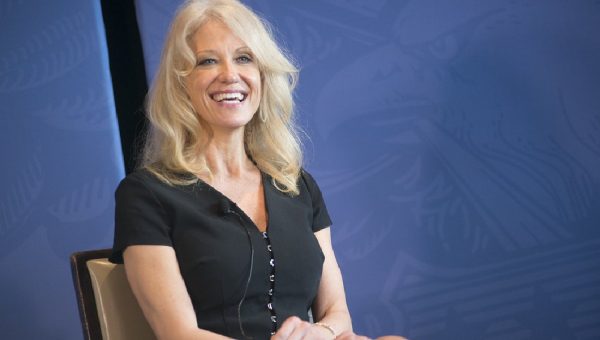 Kellyanne Conway says that the Senate Health Care Bill Doesn't Cut Medicaid!!
The  Senior Adviser Kellyanne Conway of White House denied that the Senate's health care bill would cut Medicaid. Despite, the plans were published on Thursday in a different way. Regarding the matter, Conway said to George Stephanopoulos that:
"These are not cuts to Medicaid."
Furthermore, she also added while talking to the ABC's This Week: 
"This slows the rate for the future and it allows governors more flexibility with Medicaid dollars because they're closest to the people in need."
Yet the sketch of the health care bill Senate Majority Leader Mitch McConnell. It was published on Thursday involves steep cuts to Medicaid. This indicates to phase out the national funding implemented under Obamacare for states to extend Medicaid qualification.The non-partisan Congressional Resources Office decided that the House version of the bill would cut Medicaid spending by $880 billion.
More about the Senate health care bill
The President Donald Trump considered in his funds. The CBO is slated to publish their summary of the Senate bill this coming week.Conway said former President Barack Obama than he had extended Medicaid in a way that wasn't always advantageous. The bill would bring the presentation back to its "original moorings". The people whose extension was served said that would originally be elder in but they should admit other possibilities.
She also announced: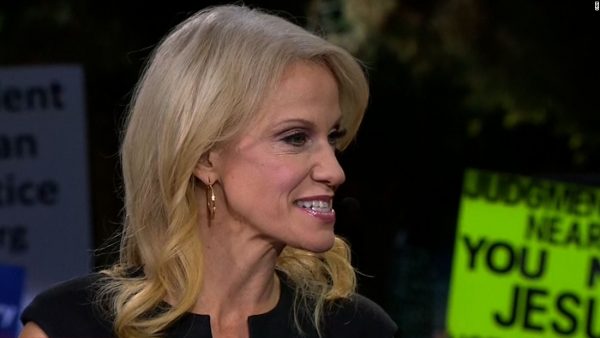 "Obamacare took Medicaid, which was designed to help the poor, the needy, the elderly, the sick, the disabled also children, and pregnant women, it took it and it went way above the poverty line and opened it up to many able-bodied Americans who should probably find other — should at least see if there are other options for them". 
Moreover, she revealed:
"If they're able-bodied and they want to work, then they'll have employer-sponsored benefits like you and I do".
The bill evaluation
But the Medicaid reduces the supported bill which is the reason of some Senators. It has expressed the doubt on the matter. West Virginia Senator Shelley Moore Capito announced that she was "evaluating" the bill to confirm it. The things wouldn't unfavorably affect her ingredients that were half a million of which are on Medicaid. Nevada Senator Dean Heller told on Friday that he could not sponsor the bill in its conventional form. Also, cited Medicaid reductions as a chief concern. Heller announced in a statement after the publication of the bill that:
"I have made clear that I want to make sure the rug is not pulled out from under Nevada or the more than 200,000 Nevadans who received insurance for the first time under Medicaid expansion,"
More About Kellyanne Conway
Kellyanne Conway is a political activist who is currently working as Counselor to the President with  Donald Trump, the president of U.S.A. She has also been a Republican Party campaign manager, strategist, and pollster. Kellyanne was also the former president and CEO of The Polling Company Inc./Woman Trend. Conway, a veteran political operative, has spent the last three decades advising Republicans on how to appeal to female voters. Also, she was already doing this for the Trump campaign before he represents her to be his campaign manager. On Dec. 22, 2016, Conway was named counselor to the president. See more bio…