Watch the New 'Justice League' Trailer, Bring All the Superhero Team Together!!
New Justice League movie is soon to be released and after character teasers later, a new "Justice League" trailer was finally released Saturday morning that unites the team and we are loving it. So what's more on the more, Watch the trailer below!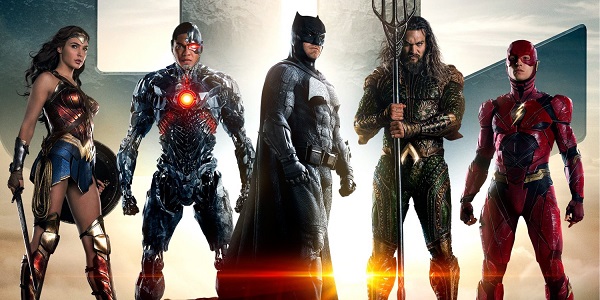 SuperHeroes
The "Justice League" heroes took front and center in individual character teasers and posters released on Thursday and Friday to whet audiences' appetites for Saturday's debut of the full trailer.
Jason Momoa's Aquaman was the first character to revel in the spotlight. The first teaser that dropped on Thursday shows Aquaman separating the waters with his trident, tossed to him by Batman.
But in the Trailer now there are characters we love and so you guys can keep guessing the plot.
"We have to be ready," Ben Affleck's Batman says in a voiceover. "You, me, the others — there's an attack coming from far way."

Gal Gadot's Wonder Woman replies, "Not coming, Bruce, it's already here. The others … where are they?"
What follows is an epic montage of the heroes teaming up to battle enemies while a cover of the Beatles' "Come Together" blares in the background.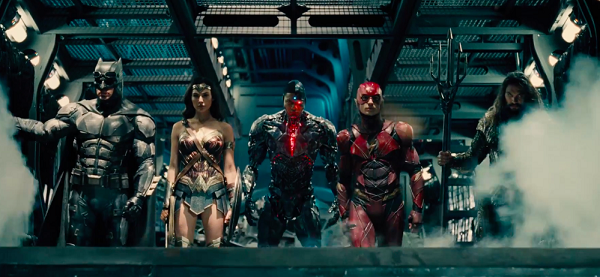 Affleck, Gadot, Jason Momoa, Ezra Miller, and Ray Fisher star in the Warner Bros. tentpole. Amy Adams, Amber Heard, Jeremy Irons, J.K. Simmons, and Willem Dafoe will also appear in the film. While Henry Cavill's Superman is expected to appear in the movie as well, he has been missing from recent promotions, including the latest trailer.
"Batman v Superman: Dawn of Justice," starring Affleck as Batman and Cavill as Superman, turned out to be mildly disappointing for Warner Bros., grossing $870 million worldwide. Snyder directed from Terrio's screenplay, which introduced Gadot as Wonder Woman, Momoa as Aquaman, and Miller as The Flash.
#JusticeLeague pic.twitter.com/IPzchyRKg4

— Ben Affleck (@BenAffleck) March 23, 2017
Wiser United #JusticeLeague #WonderWoman #UniteTheLeague pic.twitter.com/EwmgJP5g0A

— Gal Gadot (@GalGadot) March 24, 2017
Faster United #JusticeLeague #TheFlash #UniteTheLeague pic.twitter.com/mqBeXSElu2

— Justice League Movie (@justiceleaguewb) March 23, 2017
Zack Snyder began shooting "Justice League" in April from a script by Chris Terrio.
While the most recent footage is billed as the "first official" trailer, an earlier cut of a trailer for "Justice League" surprised fans at last year's San Diego Comic-Con with its upbeat tone. The film hits theaters on Nov. 17, while Momoa's standalone "Aquaman" was recently pushed back to Dec. 21, 2018.
Justice for all. #JusticeLeague in theaters November 17. pic.twitter.com/p01PMDzAsM

— Justice League Movie (@justiceleaguewb) March 25, 2017
Short Bio on Justice League:
The Justice League, also known as the Justice League of America (JLA), is a fictional superhero team appearing in American comic books published by DC Comics. The Justice League was conceived by writer Gardner Fox and first appeared in The Brave and the Bold #28 (March 1960).