Whose wedding did Hoda Kotb officiated during quaratine? Know about Hoda's fiance and net worth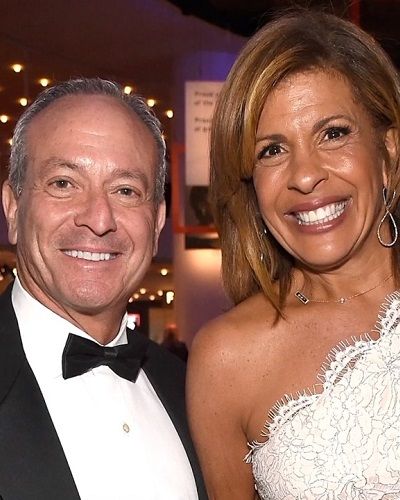 Even though Hoda Kotb can't seem to have her own wedding but she officiated a wedding during this coronavirus pandemic.
Hoda pronounced John Sizer and Melanie Mulvihill husband and wife during a surprise wedding on a Zoom call set up by Sizer and Kira Sullivan, Mulvihill's maid of honor.
---
Melanie said,
"It ultimately comes down to love, and I'm just happy my family and friends all could be present and I got to marry the love of my life,"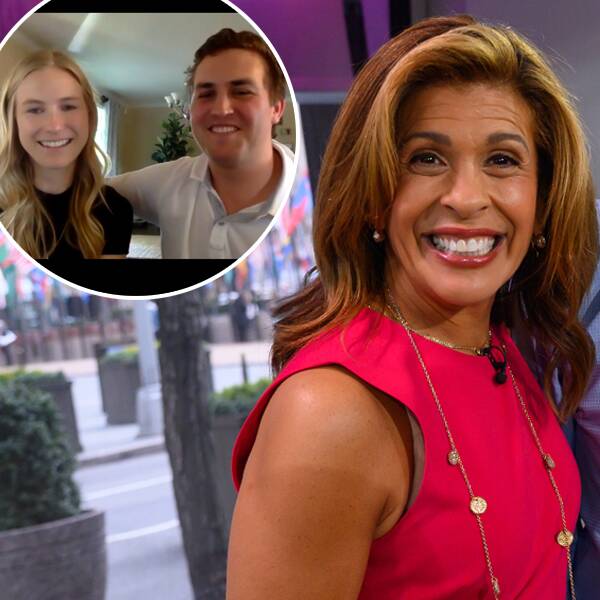 They had to cancel their wedding on April 18, 2020. Hoda said,
"I don't know if you know this, but I'm ordained," 
She revealed that she was there to help John and Melanie. She made the couple recite short vows before pronouncing them, husband and wife.
Kotb revealed that for the wedding, the couple's pastor had to be part of it in order to finalize their union.
Also read Margo O'Donnell talks of the time her pride was hurt when her boyfriend jilted her calling off their wedding!
Hoda Kotb and fiance Joel Schiffman
Hoda Kotb and Joel Schiffman got engaged in November 2019. They engaged during a romantic Mexican vacation.
They planned to get married in the coming fall. But seems like their wedding can not happen soon due to the ongoing situation.
She revealed that having a destination wedding during this situation is not important. She revealed,
"I'm hopeful that we can keep our fall wedding date. But we're open,"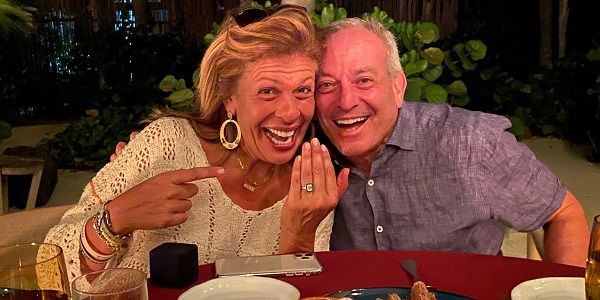 Hoda added,
"I'm happy to have a nice destination wedding or whatever, but I'm equally happy just to do it. This has kind of taught us all those things. Like really what's the important part?"
She continued,
"As long as you can spend time with your family and friends, it doesn't really matter where you do something like that or even when. So I'm hopeful that we'll have our friends and family and whenever that day comes, Hallelujah, let's do it."
They met in the summer of 2013 when speaking at an event for Wall Street professionals. After the event, they emailed and went on a date. They went on a double date with her co-host Kathie Lee Gifford and her late husband.
How much is Hoda Kotb's net worth in 2020?
The estimated net worth of Hoda is $30 million. Her salary as per Celebrity Net Worth is $8 million per year.
Kotb is an Egyptian-American TV news anchor who is best known for her work on daytime television, including co-hosting Today with Kathie Lee Gifford and acting as a correspondent for Dateline NBC.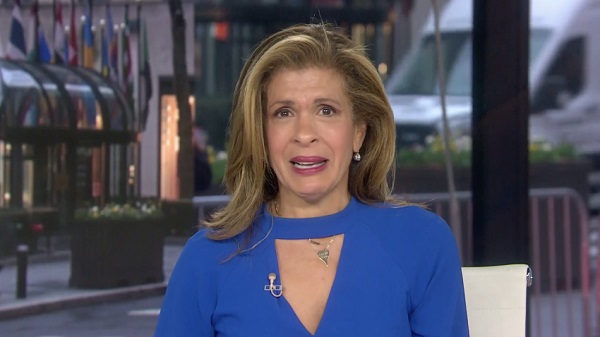 Since 2nd January 2018, she has been named as a permanent host.
Also read Kristin Cavallari confirms divorce from husband Jay Cutler through Instagram! How much is Kristin's net worth in 2020?
Short bio on Hoda Kotb
Hoda Kotb is an Emmy Award-winning Journalist and television personality. She is also an actress and TV host. She is famous as the co-host of NBC's Today Show. Read more bio…
Source: GH, Daily Mail, USA Today, Today