Wedding! Jessica Chastain Tied the Knot With Gian Luca Passi de Preposulo; Click to know more about their Relationship, Love Life and Romantic Wedding
The wedding is the most important point in the person's relationship. When a pair find out that they can spend their further life with the person whom they love, they opt for the marriage. Same is for the now newlywed couple. Time to congratulate the bride and the groom! Here is another newlywed couple on the town. After the engagement, they finally gave another relationship. We have already read about the engagement of the adorable couple. Jessica Chastain and Gian Luca Passi gave their relationship a new step through the wedding. An adorable couple of the town recently turned husband and wife. The duo turned their year-long relationship to the way of marriage.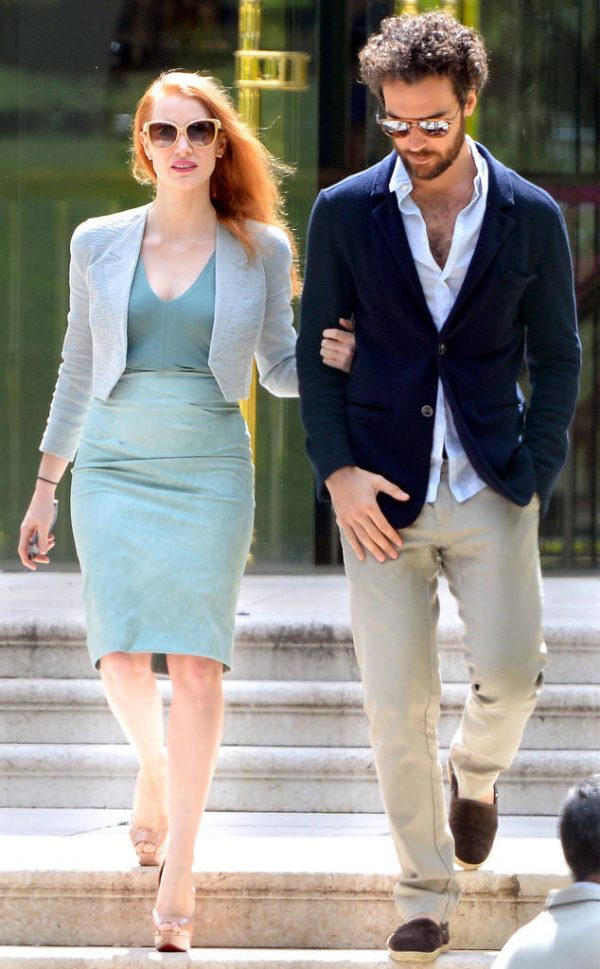 Wedding of the lovebirds  Jessica Chastain and Gian Luca Passi 
After the long way through the relationship, the lovebirds  Jessica Chastain and Gian Luca Passi turned their relationship to marriage. The duo tied the knot on  Saturday, June 10. As per the reports, they performed their big day occasion in Treviso, Italy. They held their nuptials at the groom's leisure estate, Villa Tiepolo Passi in the family church.
The night before their wed-knot, the duo celebrated their pre-wedding party in Venice with A-list friends including Anne Hathaway, her husband, Adam Shulman, and Chastain's Zero Dark Thirty co-star Edgar Ramirez. All the guests joined the duo on their big day including Chastain's The Huntsman: Winter's War costar Emily Blunt.
Love Life of the newly-wed duo Jessica Chastain and Gian Luca Passi 
Jessica and Gian always kept their relationship under the lane, far from the media. They mostly kept their love life far from the media. As per the report, the couple began dating in 2012. Although, the actress couldn't help but babble over her boyfriend at the 2013 Oscars. Followingly, she opened her mouth over the boyfriend saying: 
 "I'm very, very happy. It's a wonderful thing when a career does so well and your personal life does so well."
Newly turned husband of Jessica belongs to one of Italy's most renowned families. Moreover, working for his family's prosecco company, he's also an administrator for the high-fashion French brand Moncler. In 2015, during the talk with W Magazine, Chastain told:
"He's a gentleman. And that's very important to me. He's from an old-school Italian family. No one in his family has ever been divorced!"
Actress Jessica Chastain Still is Disappointed with Many Aspects of Hollywood 
Having worked in the film industry for well over a decade, actress Jessica Chastain says she still remains disappointed by many aspects of Hollywood. She's played a CIA analyst in Zero Dark Thirty, a housewife in The Help and is about to be seen as a ruthless lobbyist in political thriller Miss Sloane.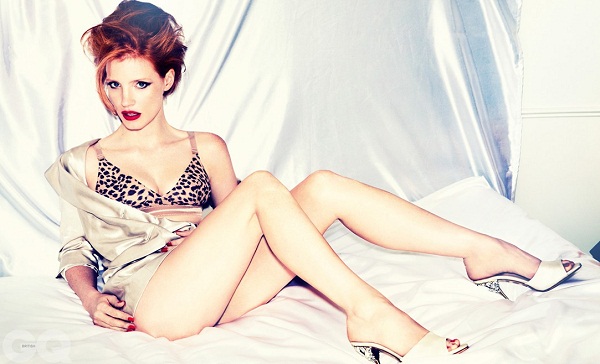 The actress spoke to BBC News during a visit to London last week. In the same show, Chastain also shared her thoughts on what aspects exactly needs to change in Hollywood. Read the full story here…
More About Jessica Chastain
Jessica Chastain is an American actress and film producer. Chastain made her film debut in the drama Jolene, and gained wide recognition in 2011 for starring roles in half a dozen films, including Take Shelter & The Tree of Life. Her performance as an aspiring socialite in The Help earned her an Academy Award nomination. In 2012, she won a Golden Globe Award & received a second Oscar nomination for playing a CIA agent in the thriller Zero Dark Thirty. Her highest-grossing releases came with Interstellar and The Martian. Chastain's accolades include 2 Academy Award & British Academy Film Award nominations. She is the founder of the production company Freckle Films, which was created to promote diversity in film. Chastain is vocal about social issues such as gender and racial equality, and mental health. Time magazine named her one of the 100 most influential people in the world in 2012. See more bio…