See how wedding planner Kristen Gosselin designs her own elegant wedding day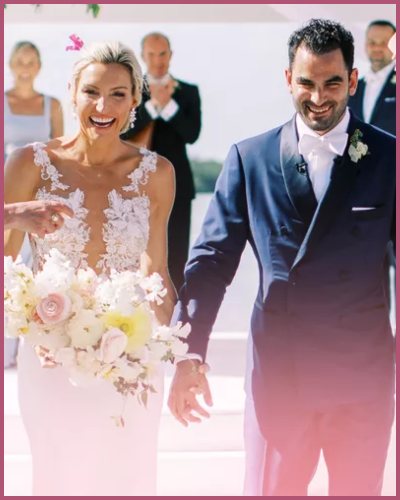 Kristen Gosselin tied the knot with marriage and family therapist Rob Preli earlier this year
As a wedding planner, she decor her wedding ceremony with eco-friendly and sustainable
---
Kristen Gosselin is now officially married!
A sneak peek of Wedding Planner Kristen Gosselin's wedding
Kristen Gosselin, an award-winning event planner, and designer, said 'I do' to marriage and family therapist Rob Preli earlier this year.
The couple's wedding ceremony took place on a tropical beach and a full moon sky set the scene at Morada Bay in Islamorada, Florida, on March 18, according to PEOPLE.
Gosselin organized her wedding eco-friendly and sustainable while thinking about the future of the planet amid the climate crisis.
She said,
"It is hard to imagine that these beautiful and luxurious weddings could also be harmful, but that is exactly the case."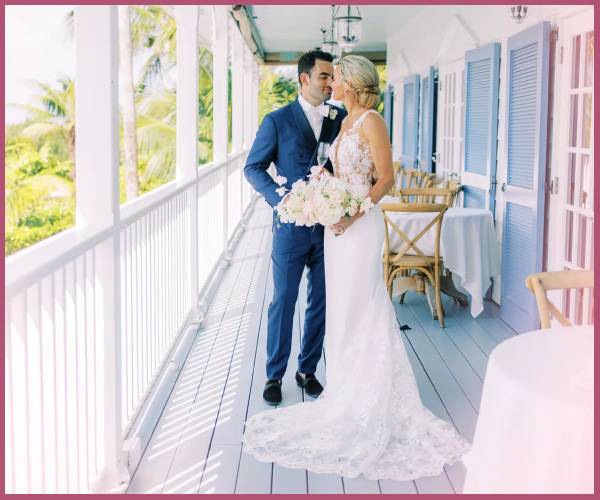 Gosselin also talks about why sustainable weddings are so important.
"We all share a responsibility to consider the impact we make to our environment. It's going to take all of us starting to do the little things that snowball into bigger, more substantial climate change,"

"I can't stress enough the importance of having the conversation with your vendor team."
Also read American Country Singer Jake Flint Dead at 37 Just Hours After his Wedding to wife Brenda!
She suggests in addition to being eco-friendly, many sustainable wedding initiatives also save money. While speaking to PEOPLE, she shared about a simple yet effective way to plan a wedding, from location and decorations to gifts provided to guests.
Location
While choosing a destination or venue Kristen suggests the landscape venue starting from "the ground up," with sand, pavers, or brick means you do not have to bring in disposable flooring or panels, which was an important factor in her own nuptials.
Gosselin says of choosing the "absolutely gorgeous" Islamorada for her wedding,
"There was very little we had to do to enhance our venue because of the natural arching of the palms, the white sand beach and the band structure that was in place,"
Similarly, the beach is a dance floor. At their reception, Gosselin opted for a tent, with sustainability in mind, from Sperry Sailcloth.
Sperry is a company that is committed to "building handcrafted and breathable canopies, naturally occurring materials, rigorous attention to detail, and small-batch manufacturing".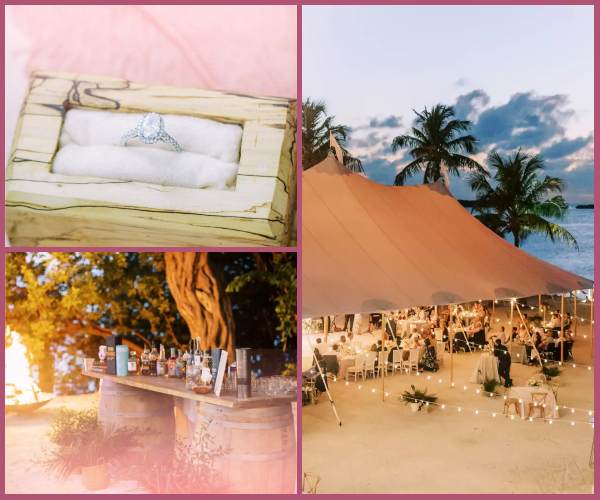 Decorations
Gosselin chooses decorations items that can recycle including flowers from Morrice Florist, Martha's Vineyard-based company that reuses or donates leftover pieces to hospice and other local organizations.
She says the florist "grows and harvests some items" for the ceremony but "mainly sources flowers from local farms" in order to keep the process as eco-friendly as possible.
Similarly, she used potted plants and ferns for other decors, which can be repurposed or replanted, as well as open flame fire pits as light accents.
Also read I'm A Celeb's Jill Scott is Finally planning wedding with Shelly, her Fiancée of 2 years!